Restoring and Celebrating the Whinfield Slide Collection
Worcestershire Archive and Archaeology Service, in partnership with Worcester Diocesan Church House Trust, have been awarded £39,000 from the Heritage Lottery Fund  to conserve, catalogue and publicise the fascinating lantern slide collection of Arthur Henry Whinfield.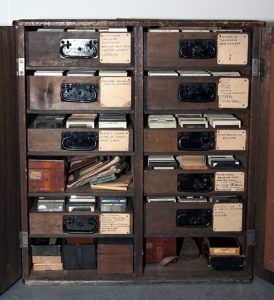 Mr Whinfield was a Worcestershire resident and proprietor of Nicholson Organ Company from 1903-1916.  He not only built but played the organ at St. John the Baptist, Worcester.
This project celebrates the centenary of the donation of this remarkable photographic collection by Arthur's widow, Laura Jane Curtler, to Worcester Diocesan Church House Trust in March 1918.
The collection consists of 1800 slides, 1200 of which were taken by Arthur Whinfield during the 1880s throughout the UK, Europe, Asia, Africa, Australasia and the Americas and are of great historic importance. Whinfield's photographs fall into three fascinating themes:
Images from his world tours
Cathedrals and churches in the UK and Western Europe
Slides used by Arthur Whinfield during church services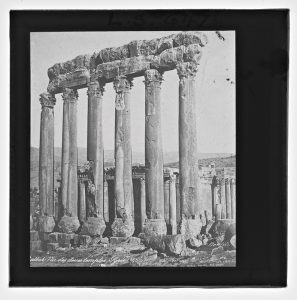 The slides will be digitised by our expert team, to make the collection accessible and to create a series of public posters and building projections.  In addition, Whinfield's world tour lectures will be re-enacted at various venues across Worcestershire, including churches where his pipe organs are still in use.
Arthur Whinfield's father was close friends with another of Worcester's famous residents – Edward Elgar. In a tribute to this we will be researching Whinfield's life and his family using the archives held by us at The Hive in partnership with the Elgar Birthplace Trust and their volunteers.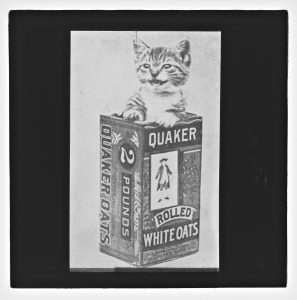 The project has now come to an end but there are ways you can enjoy the results. We have assembled a 48 page Zine containing selected images, alongside research we carried out about him.
 Films of the magic lantern slide evening, Around the World, have also been put up online to view. Round the World (Act 1) and The World (Act 2)
All the glass slides in the collection have been uploaded onto Lucerna, a worldwide digital repository of magic lantern slides. We know that some of the world wide ones have been of great interest to local archives so this website will make them accessible to them and to anyone who want to view them.
Thank you to The National Lottery Heritage Fund for the funding which allowed us to do this project, and to Redhawk Logistica for their help with the project.