We have access to – and expertise in – a wealth of local information and resources that will put a local slant on historical topics and spark children's imaginations. Whether it's holding a historical artefact that's thousands of years old or looking at Victorian life in your village, we can bring your students face to face with life from the past.
Have a look at our workshops, handling boxes, resource packs and many more.
---
Workshops
Using historic documents, photos, maps, and archaeological artefacts we run workshops on a range of subjects, both in schools and at The Hive. It's not just history facts for kids: we can also help with geography, science, English, drama, and more.
Our team has decades of specialist experience in Worcestershire's history and heritage and are all experienced communicators. We have a range of options to suit all class sizes and budgets, so please get in touch to discuss ways we could help you.
Send us an email or call 01905 766352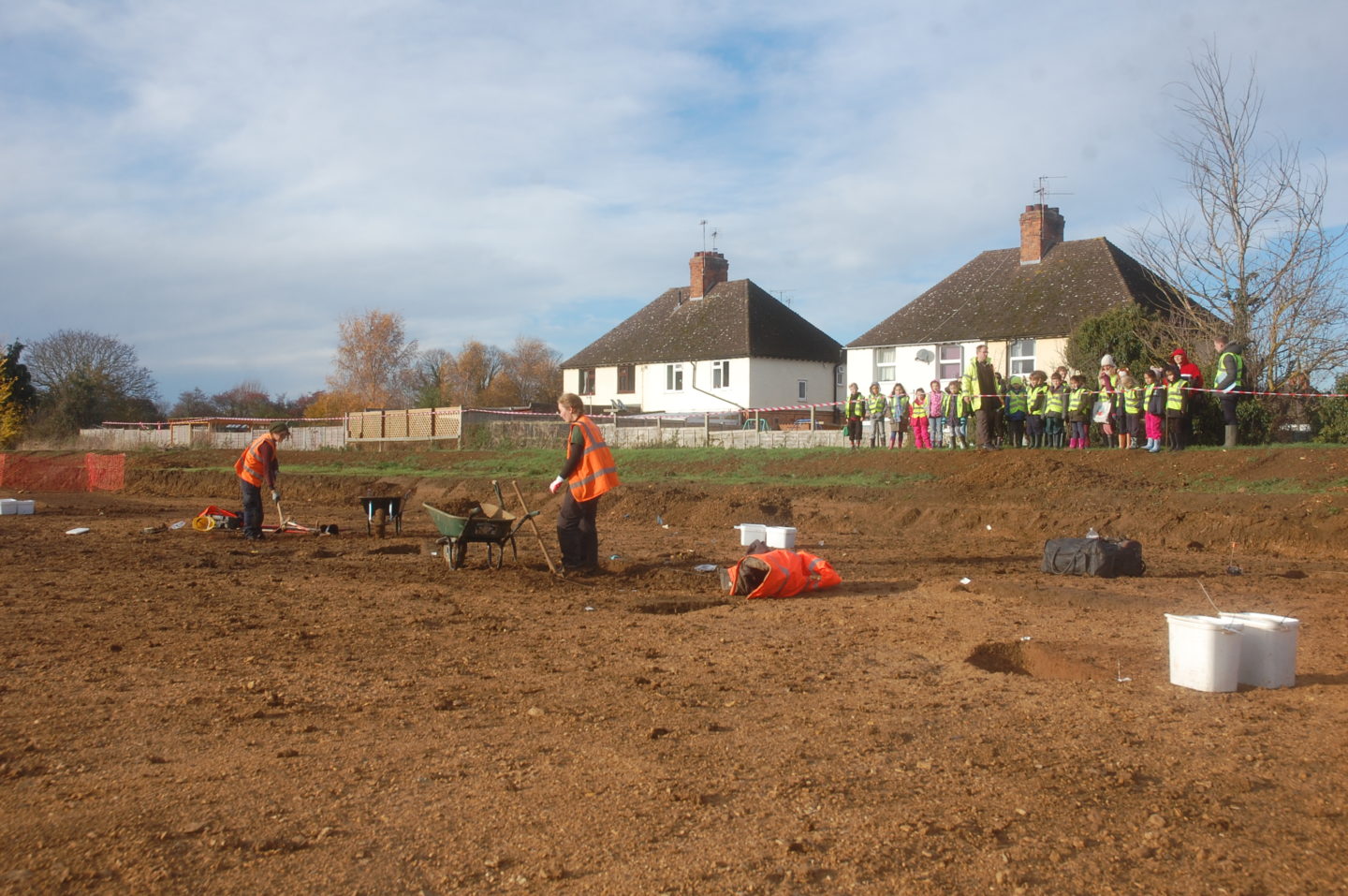 Handling boxes
These contain a mix of real and replica artefacts to bring an era alive. Most two week loans cost £25 with collection and return to The Hive in Worcester. Ice Age box is free to loan due to a National Lottery project.
Topics:
Ice Age
prehistory
Romans
medieval
Resource packs
To support learning in schools we have produced a number of historical resource packs. These can be accessed online free of charge.
Testimonials
---
"Thank you so much for the amazing workshop today. The children and I really enjoyed it, and got so much out of it. Thank you." Year 5 teacher
"Thank you so much for your time today! …I was genuinely really impressed by both presentations, and personally really enjoyed the second one. It was so well crafted in terms of sequence, timing, and the resources were excellent." Secondary School & Sixth Form teacher
"Thank you so much for your visit. The children (and us grown-ups) really enjoyed it and certainly learnt a lot. We found our school WW2 log books and found out how war affected the children at our school." Primary School teacher
"It looked a fantastic resource. I think your department has done the communities of Lindridge and Eastham proud. Thank you for inviting me along to the launch, I thought the replica of the stone tool was inspirational!" Lindridge & the Teme Through Time educational resource pack