Explore the past with us
We're here to help you explore the fascinating and varied history and archaeology of Worcestershire. Our archives hold a wealth of information and more is continually being discovered by our archaeologists. Whatever your area of interest, we're here to guide you to the most interesting stories and useful information.
Fancy seeing behind the scenes? Searching for a speaker? Need a hand using the archives? We run a regular programme of workshops, talks, tours, and children's activities, as well as our annual Archaeology Day.
In addition to these events, we offer a range of talks and tours that are available to societies and group bookings.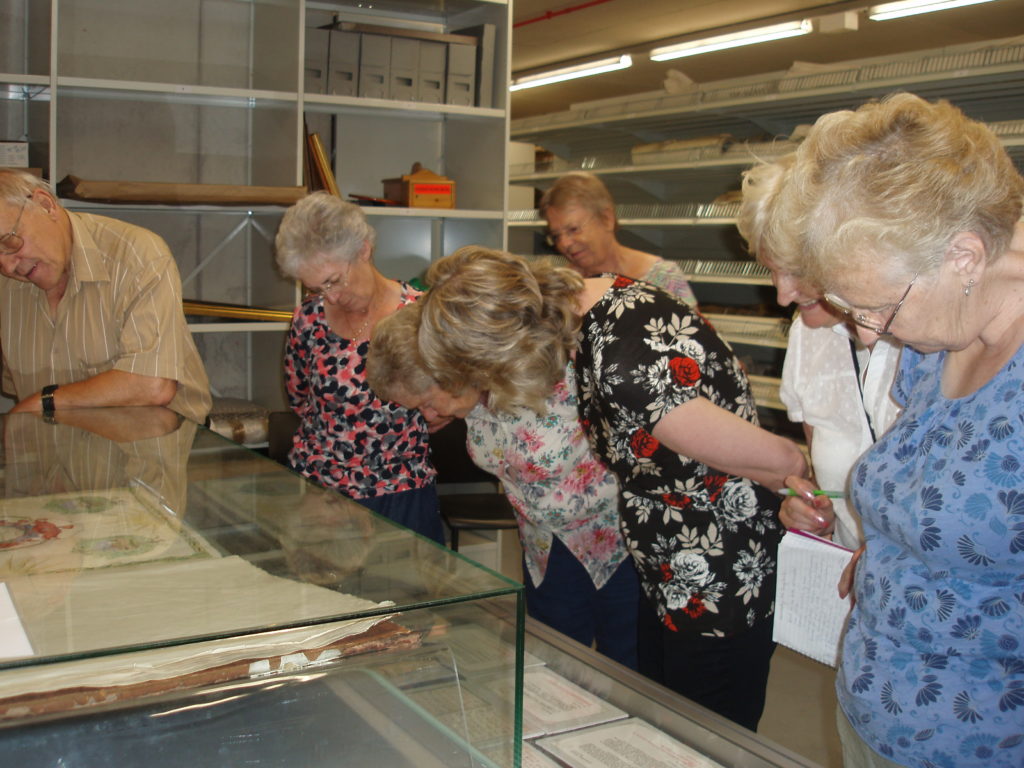 Take a look at our events guide to see what's coming up, and make sure you book in advance via the events section of The Hive website to secure your place.
"It was another great day-school with the usual high standard of talks on a wide range of fascinating subjects. The venue, facilities, food choices and parking couldn't be bettered and I am looking forward to the next day already. Congratulations and thanks to all involved in providing so many highlights from the breadth, and depth(!), of our county." Local Historian
Group Sessions & Tours
Visit us for an exclusive session with our friendly and knowledgeable team. Our practical introduction to resources is extremely useful for any groups undertaking a local research project, and the opportunity to take a peek behind-the-scenes of the Archive and Archaeology Service is not be missed.
Talks
We are often asked by groups to talk about our historical collections or the work we do. We have developed a number of talks, designed to engage the audience in stories of Worcestershire's past, people, and places.
Each talk is designed to last 45-50 minutes, followed by time for questions, but can be adjusted to meet the needs of each group. To enquire about our current talk list, fees and availability, please get in touch via phone or email: 01905 766352  |  explorethepast@worcestershire.gov.uk
Children's activities
Much of our work involves working with schools and young learners so we produce packs and learning resources, especially those that link to our historical collections or the work we do. We have been developing online learning resources including quizzes and game-style investigations designed to engage young people and support their school curriculum.
Can you help us solve a 1500 year old Anglo Saxon burial mystery? Put your detective skills to the test by exploring the archaeological clues for evidence of who this person was – their life, beliefs and death.