Piece together your story with help from our archives
---
Have you ever wanted to uncover more detail about your ancestors' lives or where they lived?
The answers may lie in our collections – but it can be difficult knowing where to start your search or access the right documents.
If you're just getting started, our downloadable 70-page research guide is the perfect starting point to discovering your family's history, wherever you are in the world. It explains how to get hold of the information you need, whether it's held in our collections or from other sources. You can:
Find out how to get copies of original documents, maps, photographs and archaeological information
Learn more about the resources most commonly used to research the history of people and places in Worcestershire, and in English archives generally
Understand more about the records and our services to help you on your journey of discovery
Purchase your guide securely online for just £6 and you'll have it in your inbox within minutes. You can pay via PayPal and all major debit and credit cards, so you're only a few clicks away from piecing together your family's story.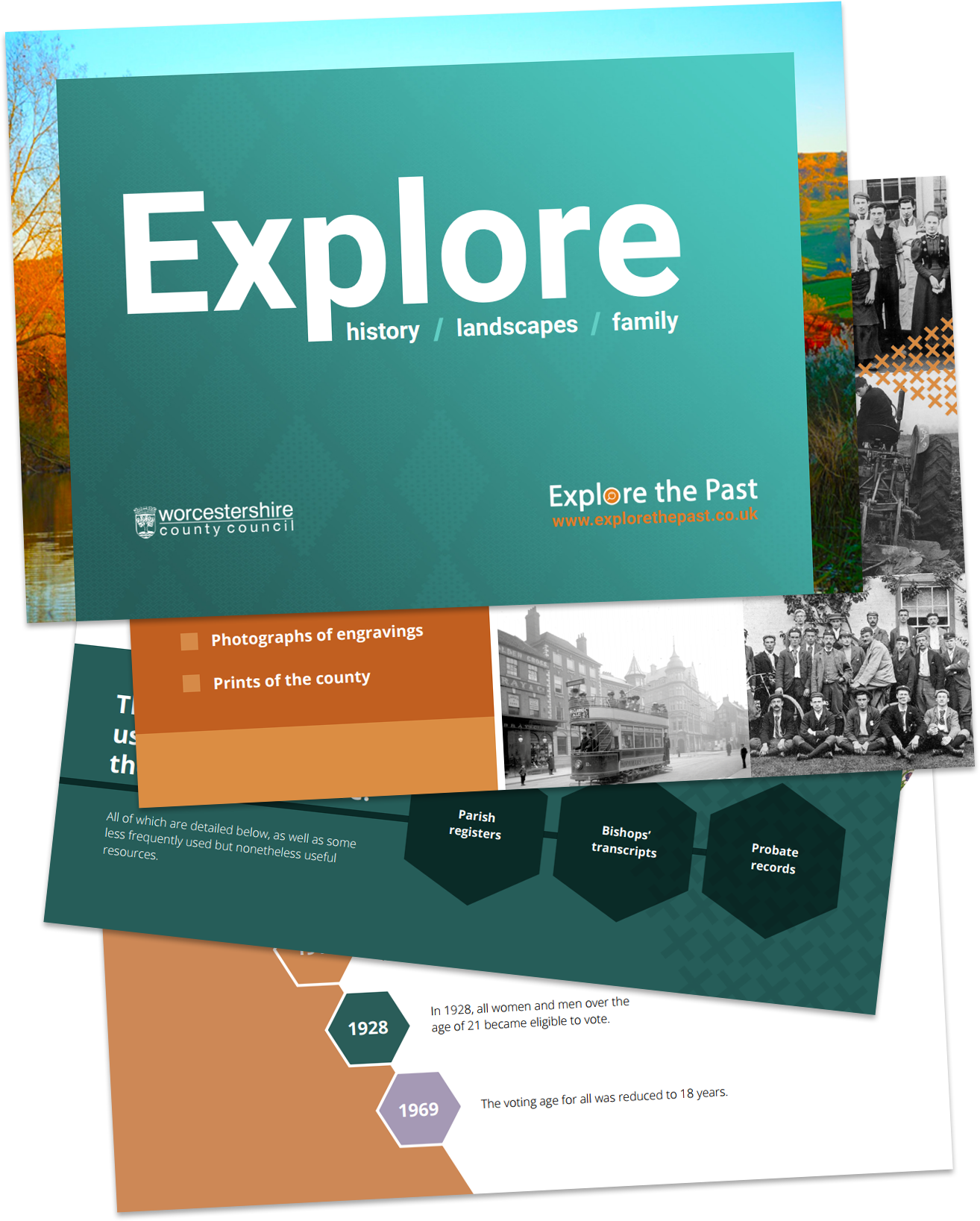 Try before you buy
Not sure what to expect from the guide? Take a look at this handy extract to give you a flavour of what's contained in the full version.
What our customers say
---
"If you are researching family and other history, this will be a valuable tool for accessing information and resources that might otherwise be difficult to obtain. I would thoroughly recommend purchasing this document."
"This guide gives details of virtually all available resources for family history research. It gives the reader an idea of what may be found in each source and how to retain relevant documents or information."
"It's very comprehensive, well organised and clearly written. It's helpful and encouraging. Five stars out of five!"
"A concise introduction to doing family history research that provides lists of relevant resources, suggestions on where to begin, and links to useful information."