Worcestershire's Health Record Project
Worcestershire Archives and Archaeology Service have been awarded an eighteen month grant by the Wellcome Trust to conserve and catalogue a range of archival collections relating to hospitals, health professionals and associated organisations. The project will build on our previous Wellcome funded project cataloguing, digitising and conserving mental health records from Barnsley Hall and Powick Hospital to provide an additional range of material for the study of the health and well-being of the people of Worcestershire in the 19th and 20th centuries. We also plan to work with both the University of Worcester and the George Marshall Medical Museum to identify and develop the research potential of the records as the project progresses.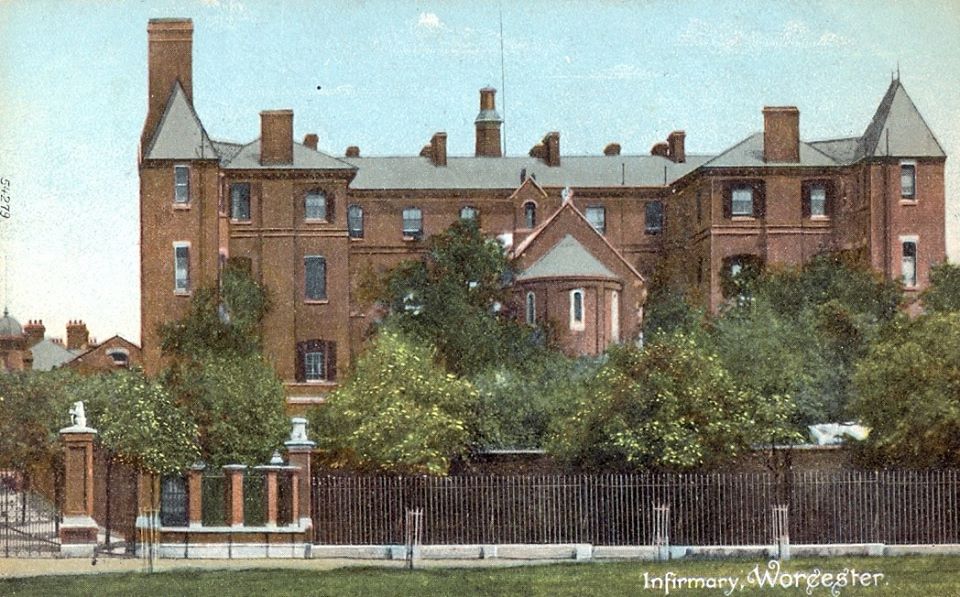 Cataloguing
The cataloguing side of the project is just about to get underway with project cataloguer Maggie Tohill now in post. As well as cataloguing approximately 250 boxes of new material Maggie will be improving existing old style paper finding aids and adding them to our online catalogue.  All of the catalogues will be available online via our website.
Conservation work
The archive material is generally in a good condition, but some items are in need of conservation work. For some it is just a question of repackaging.  Others such as volumes may need some remedial treatment to repair damaged or detached spines. A few items are unusable in their current form and need more extensive work.  Project conservator Rhonda Niven takes up the tale:
'After quite a few days spent in the chilly environment of the strongrooms looking through boxes to count volumes and assess their condition, I am looking forward to getting to work repairing damaged volumes of health records as part of our new project funded by the Wellcome Trust. I have looked at all 338 volumes that form part of the collection and of these, 43 are considered to be 'Unusable' in their current condition.  This means that they are in such a poor state that any handling, however careful, will result in further damage to the item.  These are my first priority to get started on and I have already completed the first two on the list.  I really enjoy the process of taking something that is falling apart and transforming it into a volume that can now be accessed and explored to reveal who knows what secrets.'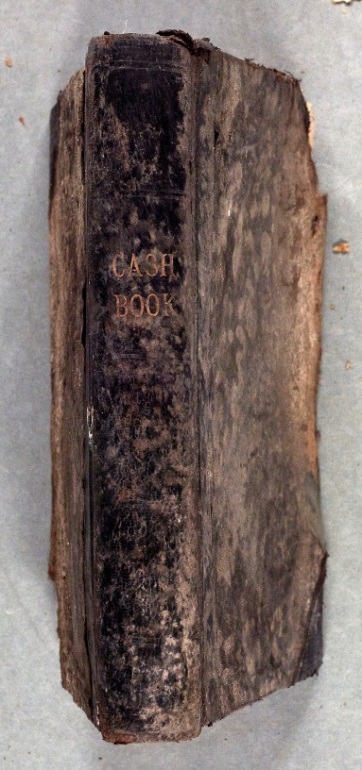 Volunteers
Within the project there is scope for volunteers to get involved with tasks such as removing staples and sewing pamphlets, preparing boxes and folding folders. Work has also begun on this, with the first group of volunteers happy to trade their usual cleaning sponges for a sewing needle as they work through a collection of magazines from St Wulstan's Hospital, Malvern Wells.
Adrian Gregson Archival Policy and Collections Manager who is overseeing the project said 'We are very grateful to the Wellcome Trust for funding this exciting project which will greatly increase the research opportunities on over 100 years' worth of health records. We also very much look forward to being able to develop engagement programmes to facilitate that interest and research.'