Our collections
Our Archive staff have years of experience of collecting, cataloguing, and making available a range of historic collections. We look after the records of Worcestershire County Council and the Diocese of Worcester as well as manorial records, historical maps and plans, school and hospital records, and also the collections of local families, organisations and businesses.
They are all stored in secure environmentally-controlled strong-rooms on site at The Hive and made available for research through our catalogues and indexes.
Some broader information about our collections is also held by The National Archives.
The National Register of Archives (NRA) is maintained by the National Archives (TNA) and contains some basic information on our holdings.  You can search by Corporate, Personal, Family and Place Name. The NRA is updated on an annual basis.
We also take part in TNA's annual Accessions to Repositories Survey  in which information is recorded about collections we have received over a given period of 12 months.  This information is available through their Discovery Catalogue.  It includes both catalogued and uncatalogued material, so some collections mentioned in the survey may not be fully accessible yet.
You can also make a general search of TNA's Discovery Catalogue to see what information they have on our holdings, including information we have provided as part of past collaborative projects such as Access to Archives (A2A).
We have secured funding to catalogue our collections – including the Worcester Archive Source Project – as well as the archives of local families, such as the Lytteltons and the Earls of Coventry at Croome. We can also work with local groups to advise on cataloguing their collections.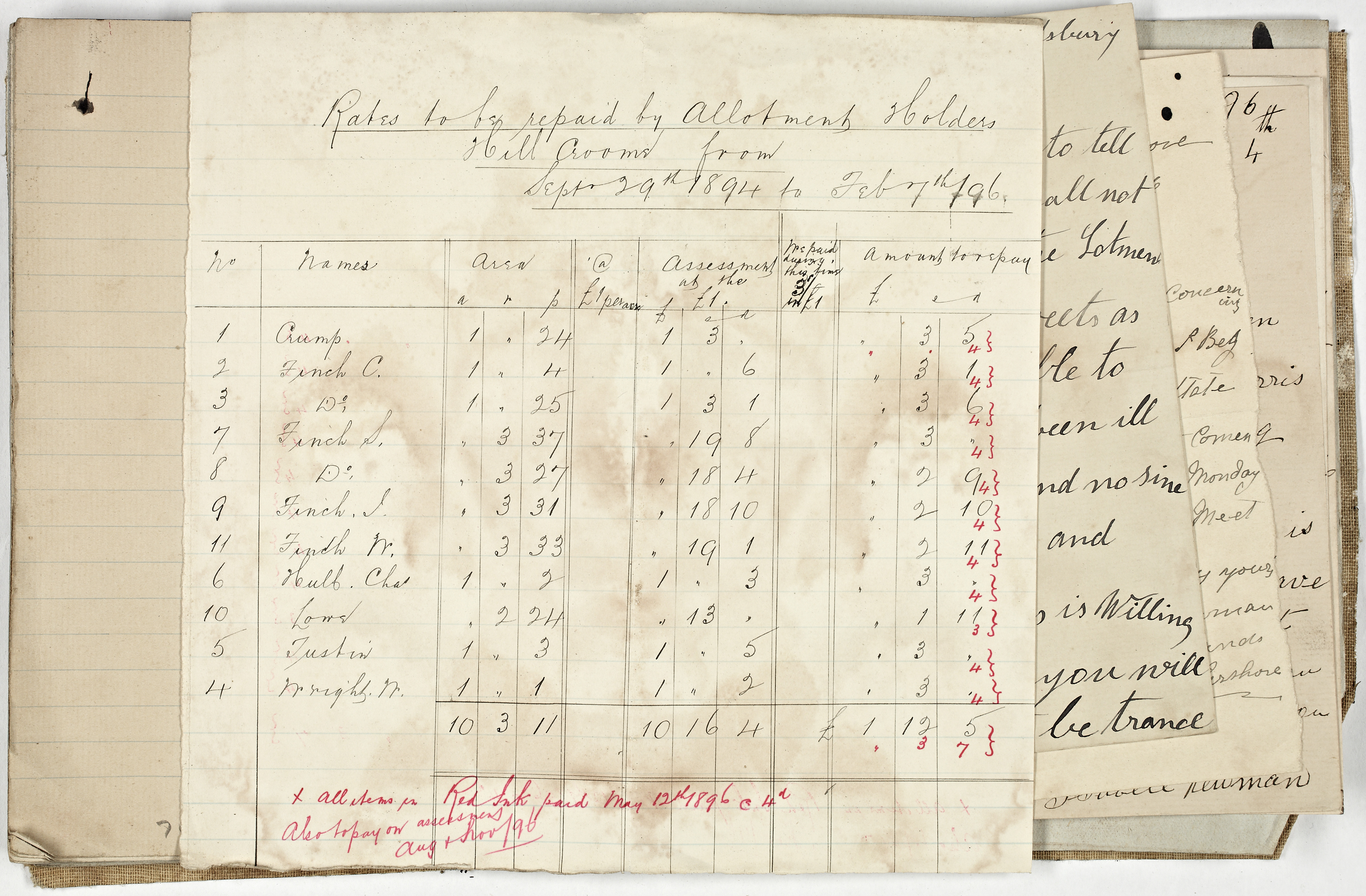 We work to archive standards when cataloguing and a number of policies support our work. To find out more, please download the policies below.
Do you want to deposit your archives?
If you're thinking about depositing records with us then read on to find out about the types of records we collect, how long they should be kept for, and about the process of depositing records. Our Preservation Policy tells you more about how we look after items once they're in our care.
We're always happy to discuss and advise on issues relating to the deposit, storage or disposal of your records, so please contact us. Our Acquisition and Collection Policy and Preservation Policy give full details of the types of historical records we collect.
Download our Acquisition and Collection Policy
Advice is available if you are depositing archives on behalf of Parish and Town Council records, and the Church of England Record Centre has developed guides for Parish, Diocesan and Episcopal Records. There is also national guidance available for Methodist and Quaker records. For other faith-based groups we will seek to point out further external resources as and when they become available.
If you work at a school and have records that you think might be of archival value, then contact us in the first instance, giving us details of the records you're offering. A list of school records that we already hold can be found on the school records database.  If you work for a local authority school which is closing and need to know what to do with your records, then contact the Corporate Information Management Unit (CIMU) and staff there will be able to advise you what to do.
Above are just some examples of the types of record we might accept.  Regardless of the record type please Contact us to talk to us about anything you wish to deposit or donate. We'll advise on how to deposit your collection, how and when to get them to us, and the paperwork that you'll need to complete to do so.
The prioritisation for cataloguing collections will vary depending on resources, but we may be able to buy in additional resources if you're able to assist with funding the cataloguing of a particular collection.
Are You Doing an Oral History Project?
The Archive Service also collects audio recordings which relate to life and events in Worcestershire for permanent preservation as part of its sound archive.  These may be interviews which form part of an oral history project, a one off recording of a specific event or anniversary or an individual life story made by a family member.  Whatever the source it is important that the recordings are documented so that we know their background and how they might be used.  If you aren't sure what to do about this, do get in touch with us for advice.
If possible we would prefer recordings to be in a digital format.  If you have material in older formats such as reel to reel tapes or cassettes or indeed CDs we may still be able to take them, but we will need to discuss this prior to deposit as we will need permission to migrate them to a suitable digital format for long term preservation purposes.
If you are involved in a specific oral history project and are intending to deposit your material when your project is completed, please read our guidelines on depositing oral history recordings with the Archive Service to ensure you have the appropriate arrangements and agreements in place prior to depositing.  If you have any queries about the process, please do get in touch with us for advice.
If we are not able to accept recordings because they lie outside our acquisition and collection policy, we may be able to suggest an alternative place of deposit.
Guidance for Planning Oral History Projects
Depositing Oral History with an Archive Office
Do you want us to store your collections?
We offer commercial archival storage at competitive prices. Our newly-built storage facility at The Hive was designed to the highest level of environmental and security controls, and is fully compliant with storage standards for archival material, including PD 5454:2012. Environmental conditions are monitored regularly by a state-of-the-art building management system.
Storage costs are based on a monthly fee per box, with a set-up and withdrawal charge applied. Take a look at our charges for more information.
Helping you to catalogue your archives
We provide specialist advice to holders of private and community archives, as well as organisations undertaking funded projects with the aim of depositing archives with us. We operate as a commercial service for other archives and members of the public, and are happy to discuss any needs you have.
The quality of our cataloguing has been demonstrated by successful funding applications from the National Archives, Heritage Lottery Fund, the Wellcome Trust and many others. Our archivists follow current internationally recognised standards of cataloguing and description.