Meet our Worcestershire Archaeology team
---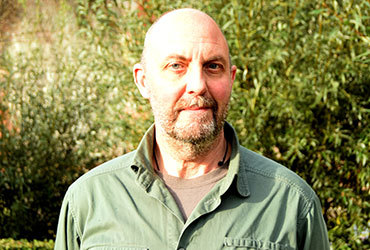 Adrian Robins
Support Assistant
Adrian provides technician support to the finds and environmental specialists team. This includes processing samples and finds, stores management, archive transfers to museums, and equipment maintenance.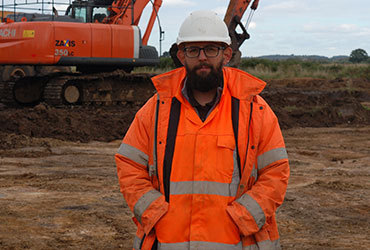 Andrew Mann
Project Officer
Andrew has over 16 years' of commercial archaeology experience and currently leads the excavation and post-excavation analysis of archaeological sites. He is regularly engaged with archaeological investigations at a number of sand and gravel quarries in Worcestershire and beyond.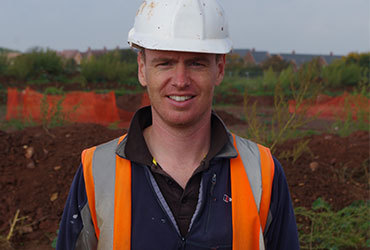 Andy Walsh
Project Officer
Andy has worked in British Archaeology for 15 years. He has excavated a wide range of sites as well as working on research and community projects. His main duties include writing Desk-Based Assessments and Heritage Statements, supervising evaluations and excavations, and producing post-excavation reports.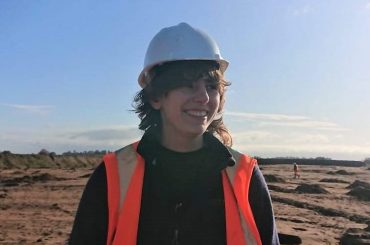 Beth Williams
Archaeologist
Beth joined the team in 2018, after working as a geophysical surveyor and archaeologist across the UK. She has worked on a wide range of projects from prehistoric waterlogged sites to industrial archaeology and has a particular interest in digital recording techniques.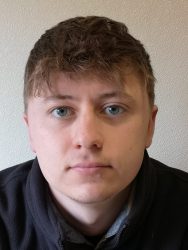 Chris Crump
Archaeological trainee
Chris has joined us after graduating in archaeology from University College London in 2019. Whilst at University he focused on fieldwork, spending time on a variety of research projects across the UK, where he discovered an interest in prehistory and particularly the British Iron Age.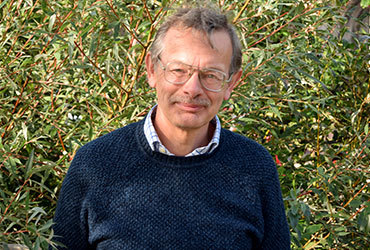 Derek Hurst
Post-Excavation Programme Manager
Author of many archaeological publications and editor of Later Prehistoric Research Assessment for the West Midlands. Derek has worked extensively in community archaeology and is a specialist in ceramic research. He has a professional interest in developing standards in partnership with museums to ensure archaeological data and objects are more fully integrated across the collections.
Telephone us on 01905 765908