Explore Archives – Wills
Our 2019 series of Exploring Archives workshops will begin with Wills on Wednesday 24th April.
Wills are a fascinating but underused source in our collections, which can help with family, local or house history. They are also a great source of stories. One of our wills has the earliest mention of a fountain pen. Another has the joint earliest mention of an alarm clock in the country. There are also occasional mentions of strange requests. Come along and find out why one man requested that the local doctor remove his head before burial!
Early wills can contain inventories listing contents of a house, telling us all the items owned by someone even including pots, pans, beds and pillows. As well as family history these are important for social historians and are used by museums for recreating houses.
As with other workshops in the series we will explain the background to the wills and how they can used by people coming to do their own research. We'll help you know how to search the collections to find the ones which are of interest and relevance to you. Whether you know a lot or little about these fascinating sources, these are workshops for you.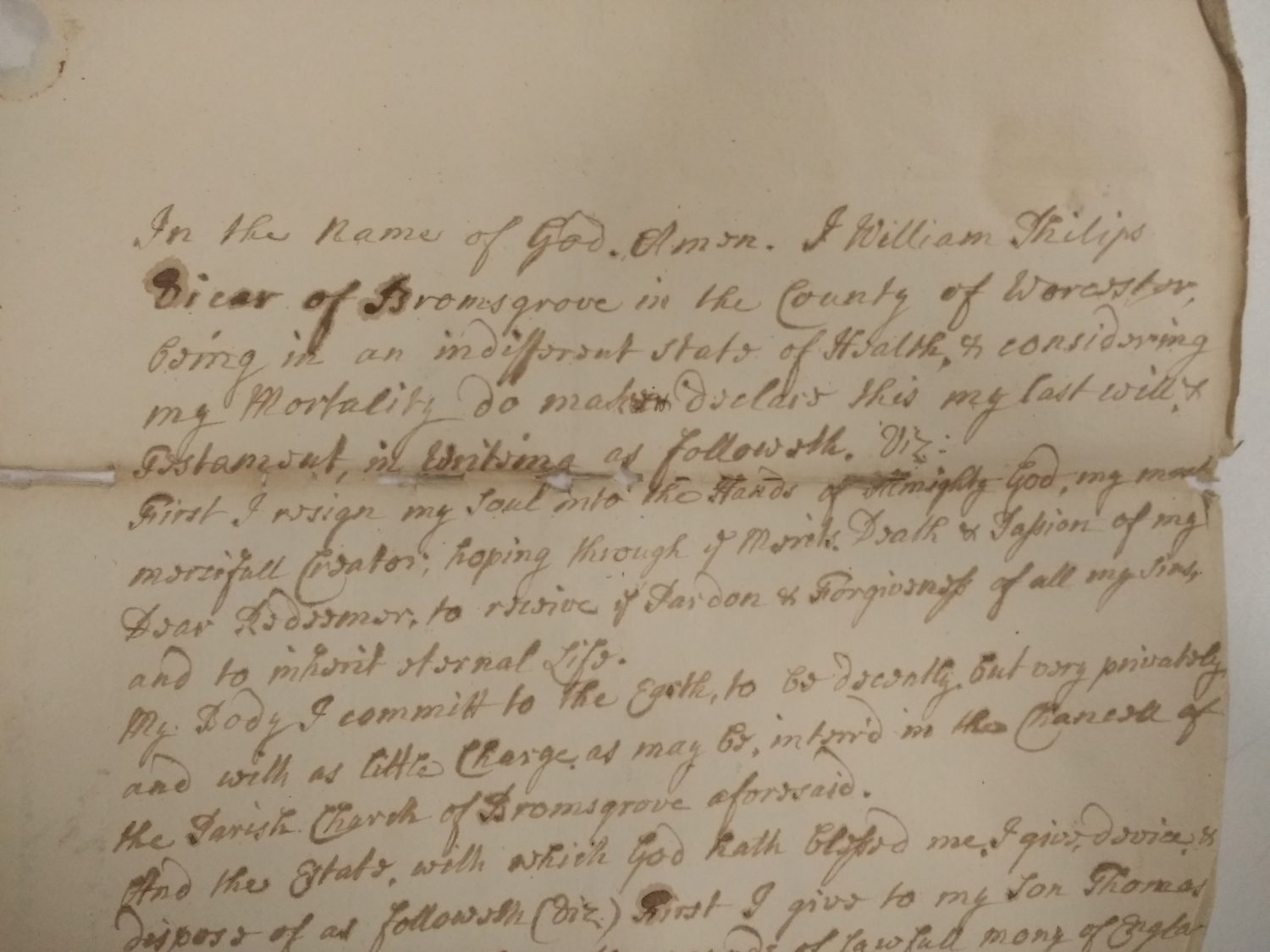 We will also have plenty of real examples out from the archives, some of which have interesting stories to tell which we've come across over the years.
To book on, which costs £6, please follow the links.
Wills                        Wed 24 April 2-4pm
Poor Law             Wed 29 May 2-4pm
School Records   Wed 26 June 2-4pm