Hidden Histories – event on Sat 29 June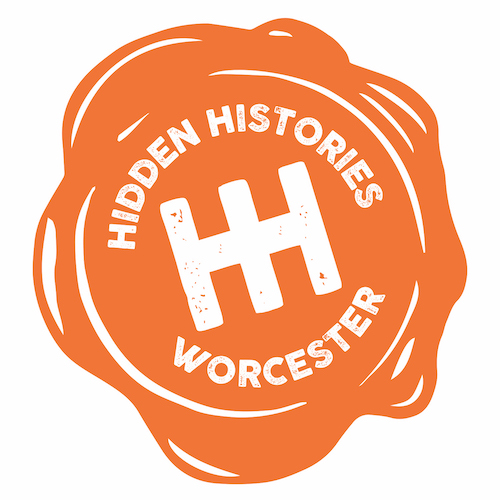 On Saturday come and have a tour of Worcester experiencing art inspired by local history.
Over the past month we have been helping the Hidden Histories project by taking local groups on tours of the archives and by proving copies of maps, photos and other documents about the history of Worcester, such as the gloving industry. We wanted to inspire people with stories about places they were familiar with, and stories they may not know. Artists such as Jaime Jackson then used the sources with volunteers to create pieces of art which artists will share on Saturday.
The project is run by Equal Vision, with Click Click Collective, Jaime Jackson and Jenni Waugh.
The event runs from 1-5pm on Saturday, and is for all ages. Collect a trail leaflet from The Hive and explore the city's past. Artists are located at five points where you can stop, including one in The Hive itself.
How to be a Hidden Histories Explorer on Saturday 29th June between 1-5pm…
🔍Pick up an Explorer Record Sheet at The Hive, Sawmill Walk,The Butts, Worcester. WR1 3PD.
🔍Discover five HH performances or activities and answer five HH questions in the area around The Hive, Crowngate Shopping Centre and Angel Place.
🔍Collect all five then come back to see us to win a prize!
Allow 50 – 90 minutes to complete the trail. We recommend you start by 4pm. If you have limited time you can enjoy the Hidden History performances and activities without doing the trail.
Follow #HiddenHistories or @EqualVisionCIC on social media to find out more about this exciting FREE afternoon of activities.
It's been great working with the project and seeing people engage with our collections. We always enjoy seeing how people are inspired by what we hold so we're looking forward ourselves to seeing what they come up with on Saturday! More details here.