It Started With a Map…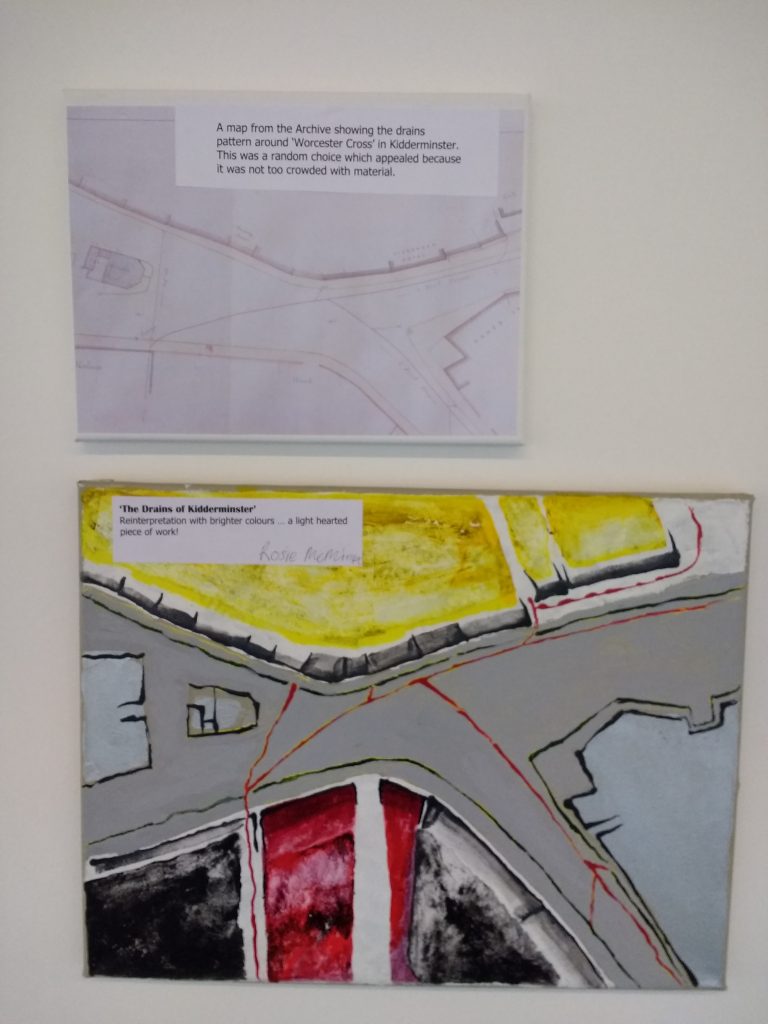 An exhibition is taking place in The Hive café, inspired by the maps in our archives, and created by members of a MapArt Interest Group.
It all began last year when artist Rosie McMinn started a group which met in The Hive to create artwork inspired by maps. If you have seen the maps in our collections, you will know that many are work of art as much as they are working documents to convey information. Early maps in particular were highly decorated and money was spent making them look attractive. As part of other projects, we have occasionally had pieces of art inspired by maps, so we were keen to see what this group would produce.
The maps chosen were quite varied. One artist chose a map of Kidderminster drains, another chose an allotment map, and the earliest map of Worcester, Speed's 1610 map, was also used. A couple of people from outside the county picked maps of Hereford and Ledbury, and were inspired by Hereford Cathedral's medieval Mappa Mundi.
Some of the artwork is now on display here in The Hive café. The pieces are in a variety of formats, including textiles as well as responses in paint. The display is on until 21st April and can be seen every day until then. The Hive opening hours can be seen here.