Archival Photography at The Hive
In 1990, the Worcestershire Record Office began offering an in-house microfilming service to those individuals and organisations wishing to have surrogates of archive materials in filmic form. Not only did this improve the accessibility of those archives, it also helped to preserve the original material. As the decade moved on and the photographic world became more digital, the Record Office kept pace by adding a high-end Hasselblad digital camera to its surrogate-producing armoury. This allowed users to have high-resolution, full colour copies of archival materials in a quality that microfilm could not match.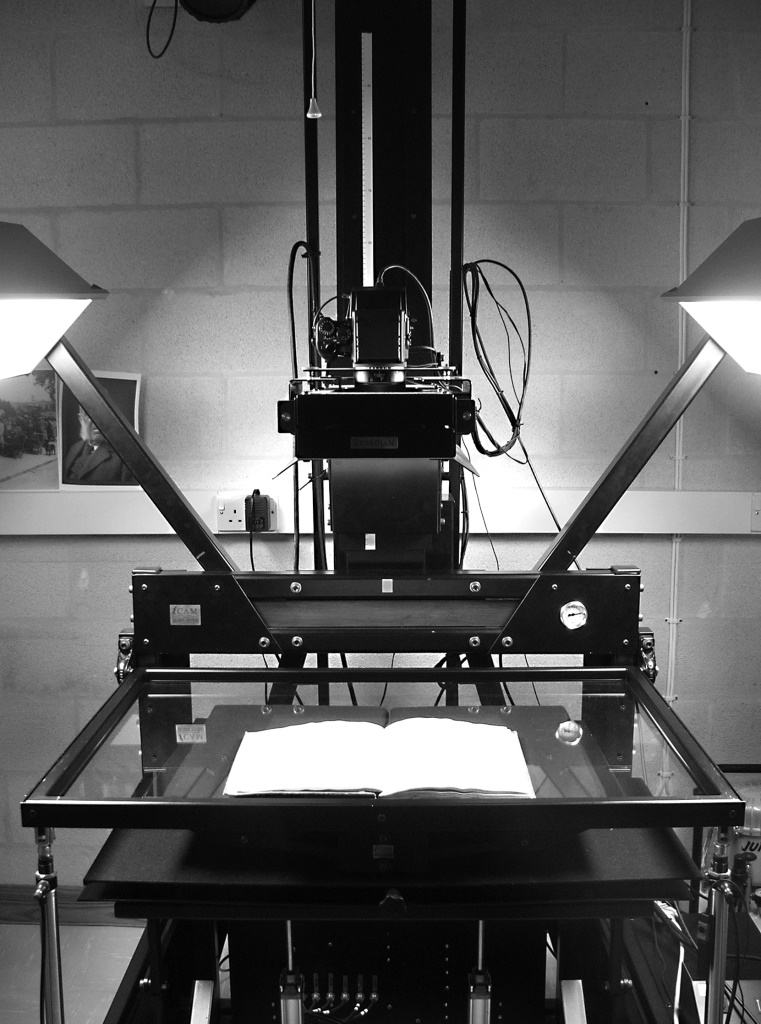 Good though it was, that early Hasselblad digital camera was soon superseded by more advanced medium-format cameras and digital capture combinations capable of producing even higher resolution digital images. Along with the general expansion of digital camera use raising awareness of the benefits of digitisation, users began to expect high-quality digital surrogates as the norm. The Service ensured it could meet those expectations by investing in the best digital camera technology available, operated by a fully trained and experienced team of archival photographers. Now, as part of the Worcestershire Archive and Archaeology Service, the Archival Photography arm has developed still further. Housed in a purpose-built Darkroom in the Hive and fully equipped with the latest PhaseOne digital camera systems, the team offer a professional digitisation service to all, whether individual or organisation, and can work with archival materials of almost any type. Where once only documentary archives like maps, books, and other paper-based materials could realistically be microfilmed, now almost anything can be digitally photographed including film, 35mm slides, magnetic audio and video tape, photographic prints and artefacts. 
This ability to produce high-quality digital surrogates of a diverse range of materials has proved attractive to an equally diverse and widening client base beyond the world of archives. Archaeology departments from Warwickshire, Suffolk and Leicestershire have joined more traditional customers like the National Trust, English Heritage, Worcester Cathedral Library, Worcester Porcelain Museum and other archives and Record Offices across the West Midlands. Alongside this institutional work, the Service continues to serve the needs of individual researchers seeking copies of archives when visiting The Hive or, increasingly, when using our online enquiry service where digital images can be ordered and downloaded, often within the hour.
 As in 1990, the Service still commits material to microfilm for clients, but the greater emphasis today is on using the best digitisation equipment in a dedicated environment to produce high-quality digital copies of archival and archaeological materials for any individual or organisation interested in preserving and expanding access to their collections.
 As well as working with our own collections, we also carry out work for other archives, museums, organisations and individuals. If you would like to talk to us about ways we can help you, please get in touch.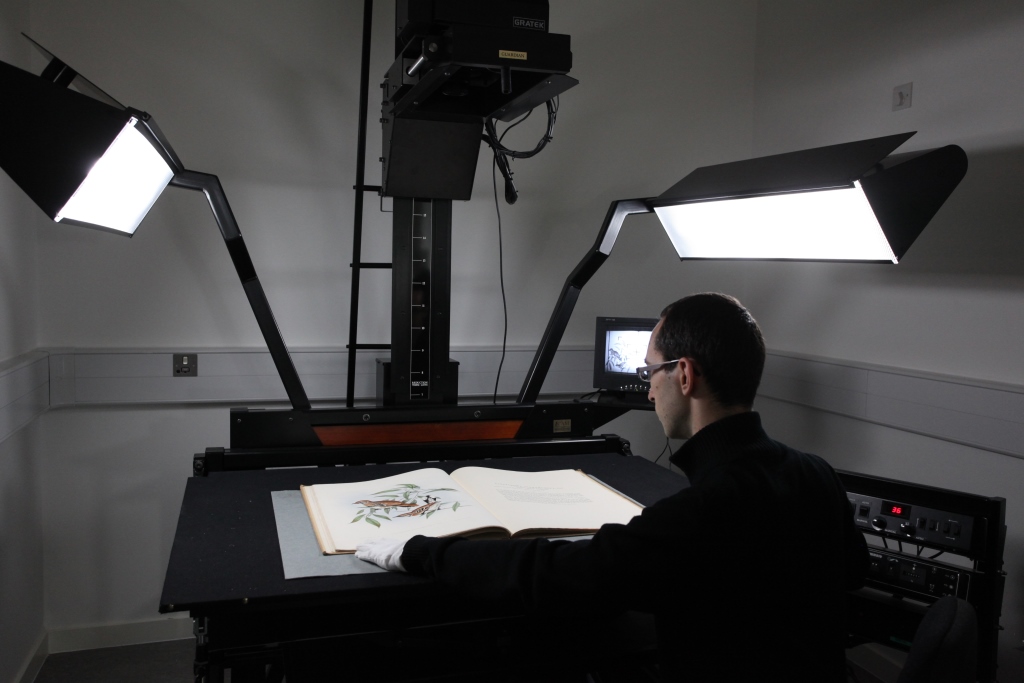 2 responses to "Archival Photography at The Hive"