Vesta Tilley Trail
Worcester music hall star Vesta Tilley is the subject of the latest trail leaflet from Worcestershire World War 100. You can follow the trail to visit places in the city which have connections to Vesta's childhood and professional life. This joins the existing Woodbine Willie Trail which has been very popular.
Vesta Tilley was born Matilda Powles in 1864, in a road off Commandery Street in Worcester. Her father worked at Worcester Royal Porcelain, but he was also a performer and encouraged her early career. She began performing as male characters, such as Burlington Bertie, and became one of the biggest music hall stars of the period. After a brief retirement she returned to the stage during WWI to support recruitment drives and perform for servicemen. In 1920 she retired for good, and it is said that 2 million people signed the 'People's Tribute'.
The Vesta Tilley trail was created by members of our staff, and features places in the city associated with her, including the Theatre Royal & Public Hall in the Cornmarket, where she performed, and Worcester Royal Porcelain, where her father worked.
David Tyrrell worked on the project whilst on a placement with us, researching locations and devising a route. The trail was then completed by colleagues this year and published. It is available from our Explore The Past desk in The Hive and Worcester Tourist Information Centre. You can also download it here.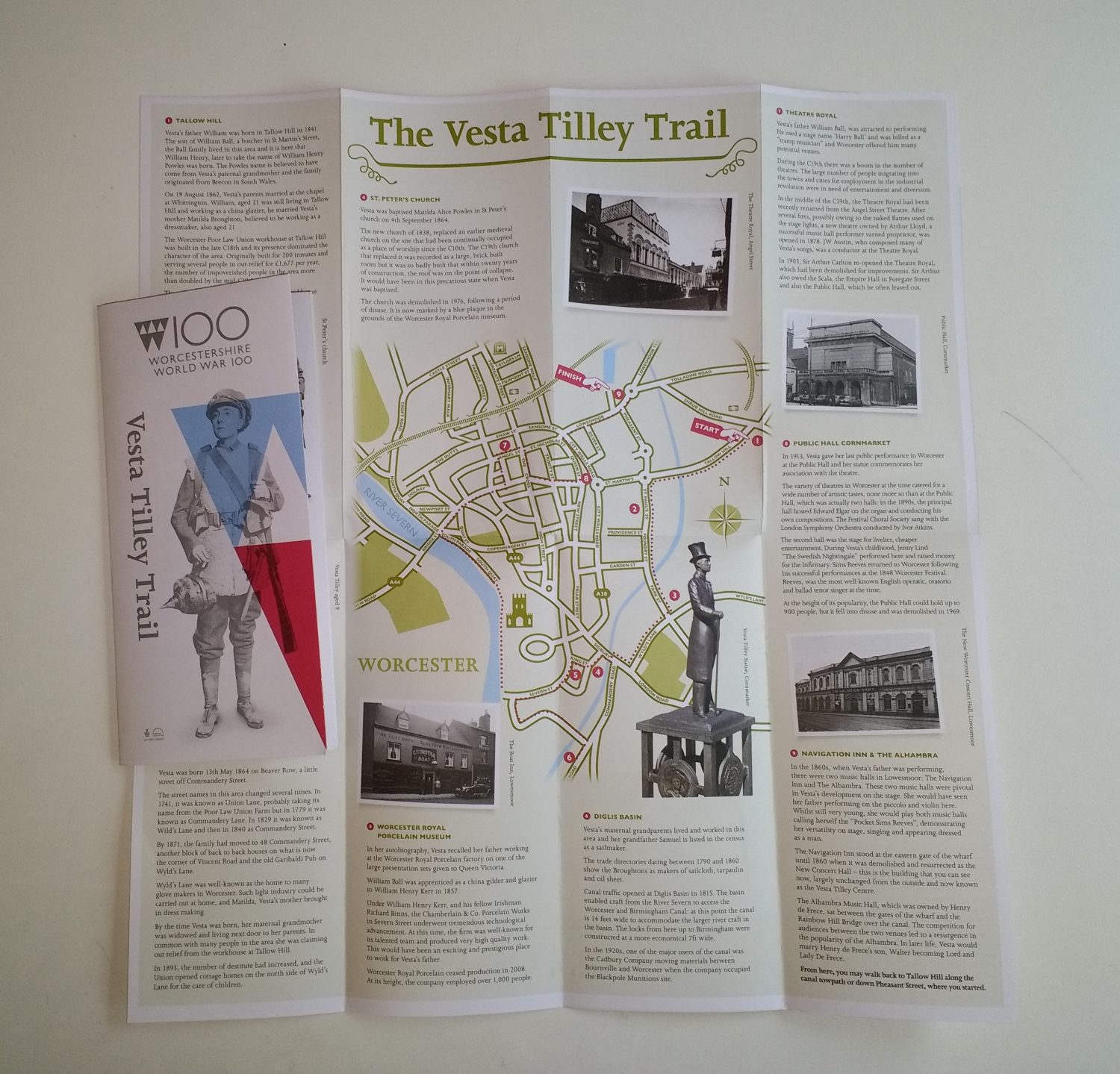 If you would like to know more about Vesta we hold a collection of her personal scrapbooks and photos. These can be accessed through our Original Documents Area at The Hive (references 899:1400 BA 13801 and BA 14233).