New Evesham Abbey documents acquired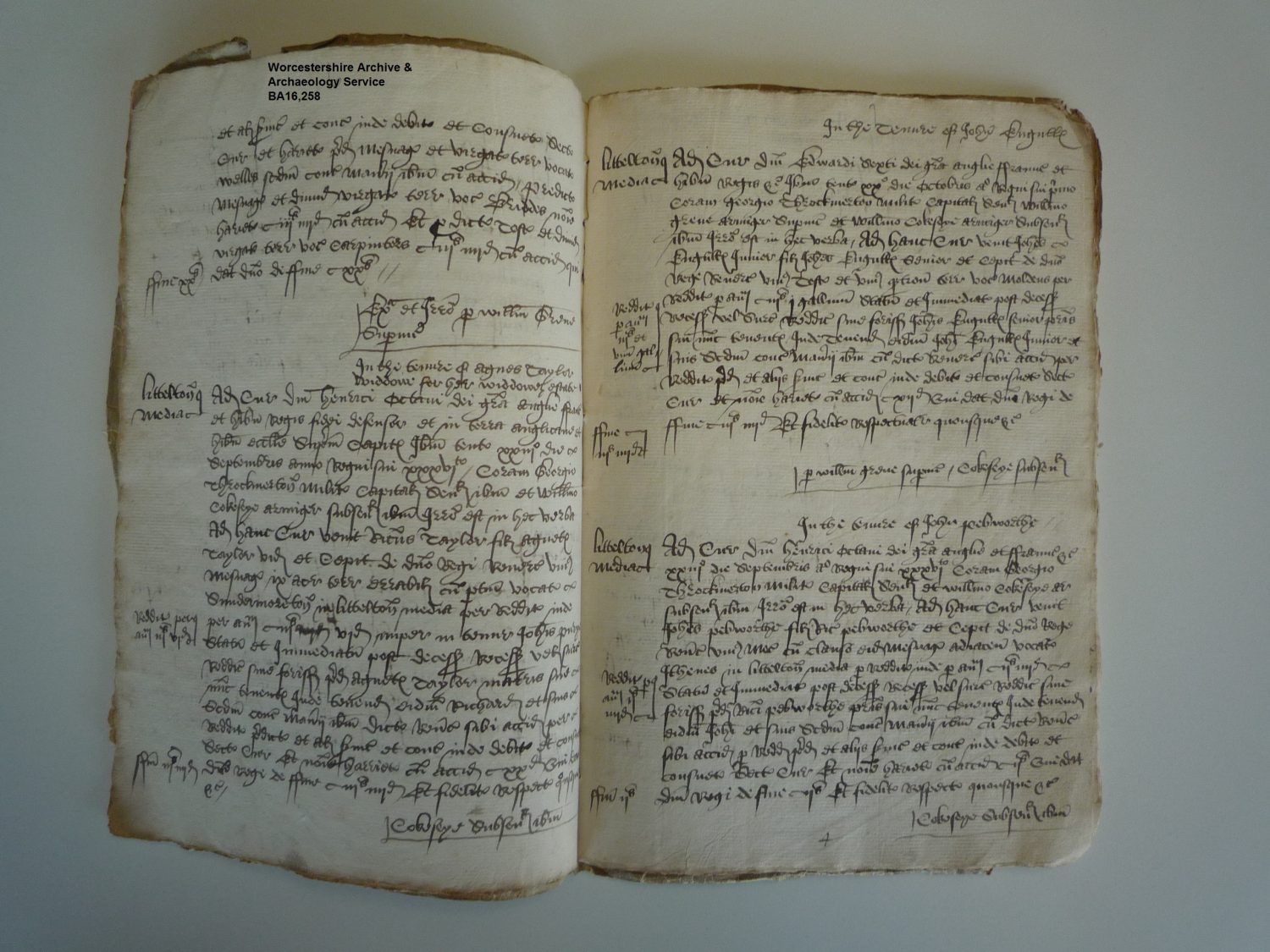 We recently accepted a deposit of a Court Book covering the Evesham Abbey lands in South, Middle and North Littleton. The item had been for sale at auction and following private purchase and assistance from the Friends of Worcestershire Archives, the book is now here in the archives. As it was sold under the Manorial Documents Rules it cannot be exported.
The book dates from c. 1539/40 and is written in both English and Latin.
The book contains transcripts of manorial records which are not known to exist elsewhere, including that made by the last abbot, Philip Hawford (or Ballard). The Abbey was suppressed in The Dissolution on 30 January 1540 so these records represent the very end of its life.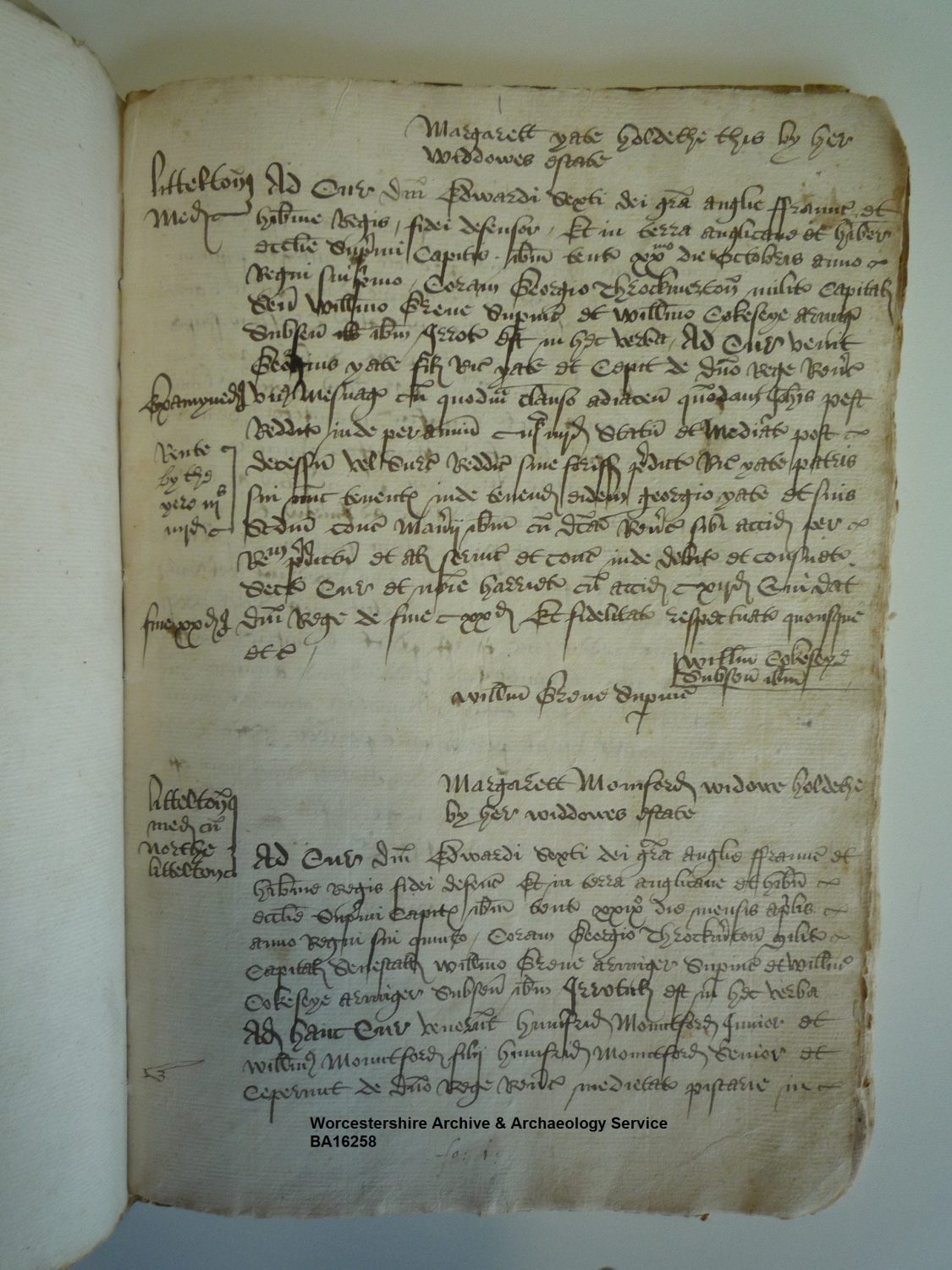 The majority of the book contains copies of court rolls. The purchase is particularly exciting as it helps fill a gap in the collection of court rolls which we already hold for the Litteltons, which can be found at in a collection which came from the Phillips family of Broadway (705:962 BA8965).
Very helpfully the first entry, the indenture of 1538, has been transcribed by Andrew Harris and Robin Whittaker, but anyone who wants to view the original are welcome to do so in the original archives searchroom during normal opening hours. As they are at present uncatalogued you will need to provide at least 7 days' notice to view them, quoting reference BA16258.
2 responses to "New Evesham Abbey documents acquired"