Can you help us solve a mystery?
We have recently received an interesting deposit and would love to find out more about the owner and whether any of his family are still in the area.
Worcestershire Archive and Archaeology Service have recently received a 1941 Italian copy of Pinocchio from the Fondazione Nazionale Carlo Collodi  that originally belonged to  Doctor Arthur Geoffrey Veasey Aldridge. Known as Geoffrey, he was born in 1909 and after serving as a RAMC Captain in World War Two, he lived in Worcester and continued his medical career in various hospitals in Worcestershire, specialising in paediatrics. Dr. Aldridge regularly attended Worcester Cathedral and died in 1974. He married Priscilla Margaret (Jane) Peile in 1939 and had two sons, Nicholas and Mark.

The Royal College of Physicians website tells us that he was a keen sportsman and ornithologist and loved music, playing wind instruments including the saxophone and bassoon.

Are you related to Dr Aldridge or do you have any memories of him or his family? If so we would love for you to get in touch with us.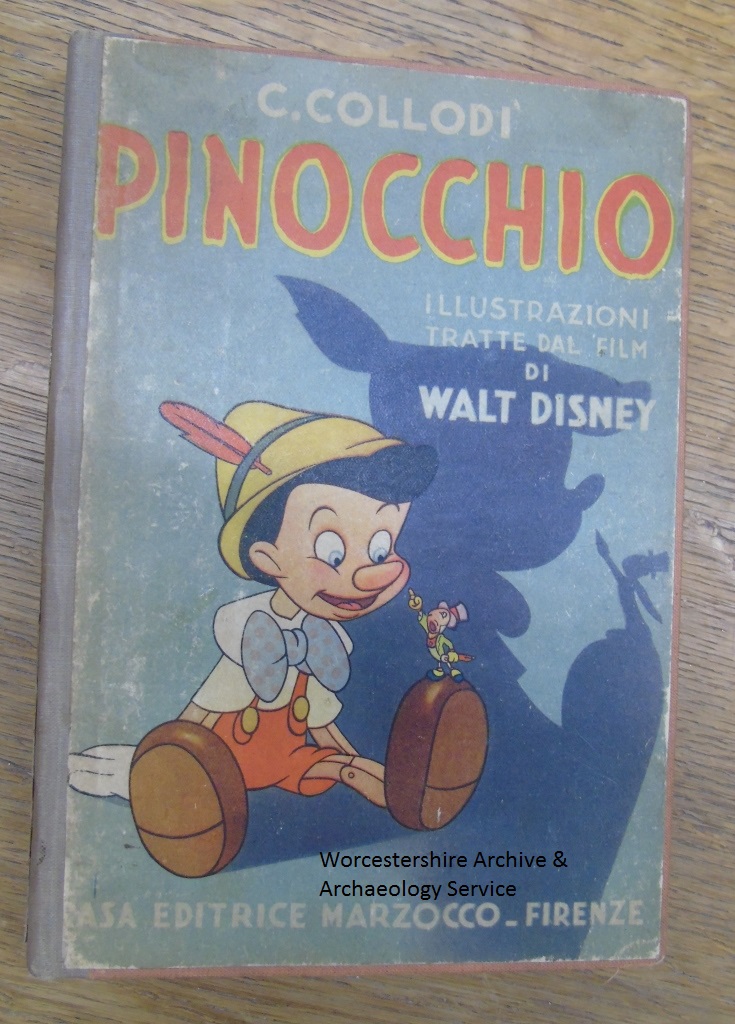 2 responses to "Can you help us solve a mystery?"