Exploring Archives Workshop – Poor Law
The next of our Explore Archives workshops is all about the Poor Law and Workhouses. It's a topic that may bring to mind Oliver Twist (although certain details Dickens used were wrong) or you may remember an elderly relative.
There were two times of the poor Law, old and new, and we'll look at what documents are available for both of them.
The Old Poor Law was administered by parishes. As everywhere in the country was in a parish it meant that it you gave the job to them everyone was included. So within parish collections there are thousands of removal orders, settlement certificates, bastardy bonds as well as details of the people who paid the poor law rate. A few parishes also had workhouses.
In 1834 the system changed and Poor Law Unions were created to build workhouses as part of the New Poor Law. These workhouses were created to be a deterrent, and since they had to conform to centralised rules there are various records found in the archives too.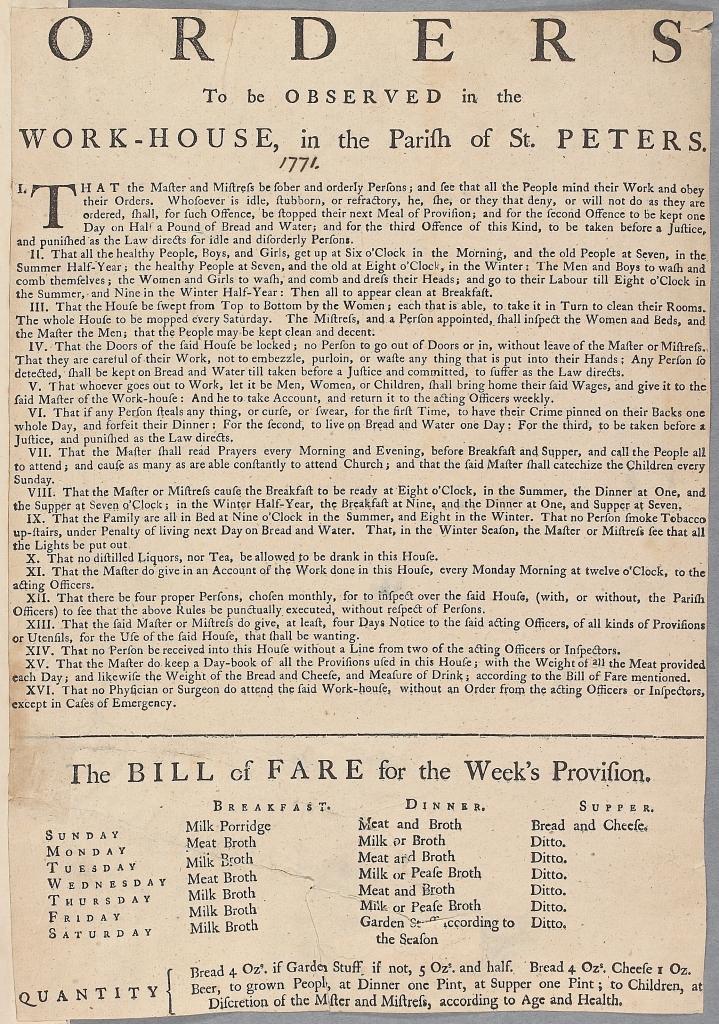 If you'd like to find out more about the Poor Laws and how the archives here can tell the story you can come along to the workshop on Wednesday 29th May 2-4pm. You can book your place (£6) here. We'll go through the background to the laws, what documents are available how to search, and have various examples from the archives to browse.