Charles Archive: Droitwich Walking Trail in Print
The Droitwich timber-framed building trail is now available as a printed leaflet to pick up from around the town.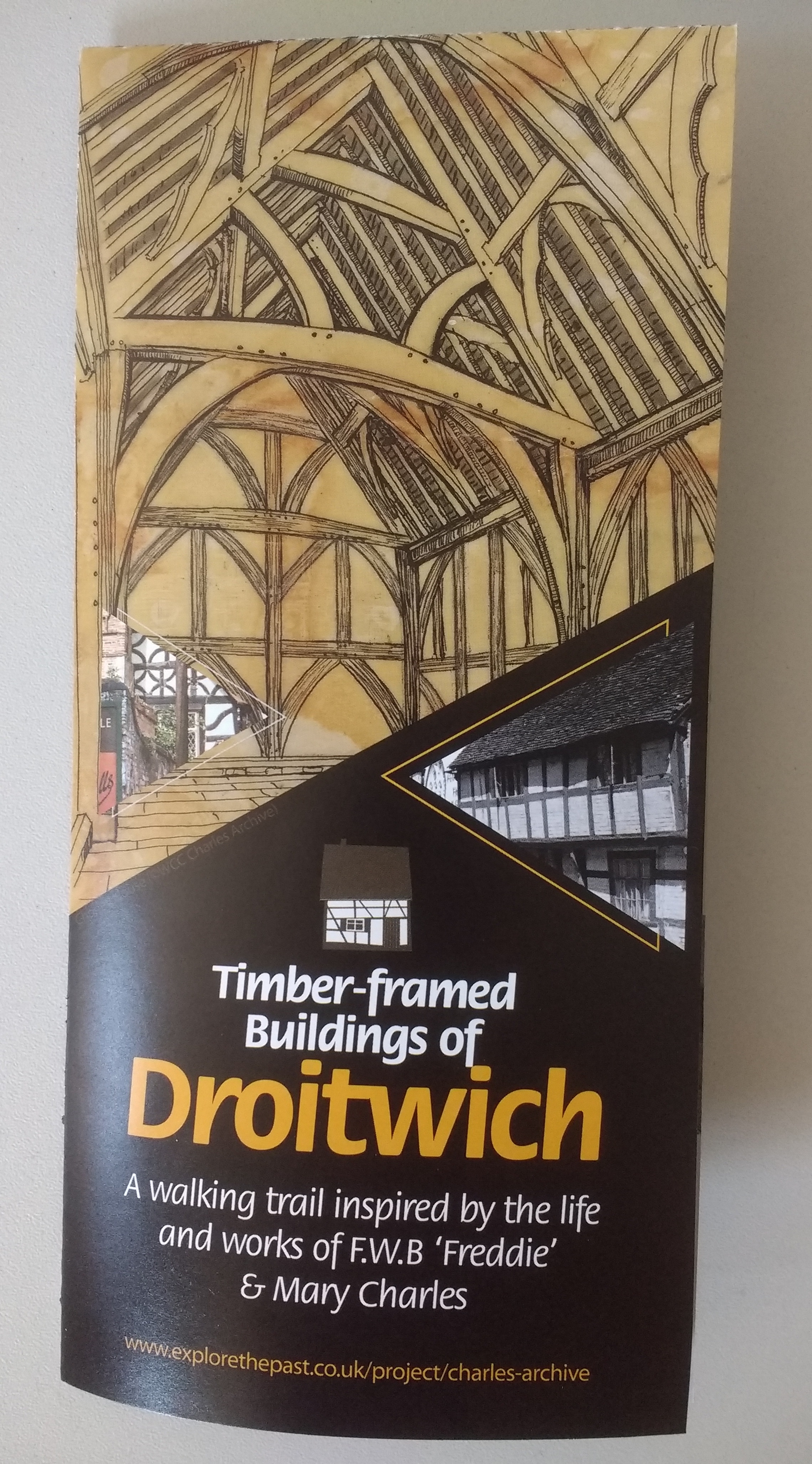 Over the past couple of years we've shared about the Charles Archive, the incredible collection of maps, plans, photos and notes by timber-frame architects F.W. 'Freddie' and Mary Charles. The did a lot of work over the years on timber-framed buildings, especially here in their home county of Worcestershire, and the collection has been catalogued and conserved with the help of Historic England.
A few months ago we produced walking trails of Worcester and Droitwich which took in some of buildings included in the collections, available to download from our website. A print version of Worcester's trail was sponsored by Worcester City Council, where it has been very popular at the Tourist Information Centre, and now the Droitwich trail leaflet is available thanks to the sponsorship of Droitwich Town Council.
The trail takes you down Friar Street and the High Street, highlighting 10 key buildings, and providing some background information about them. Pick up a leaflet and find out about the history behind these buildings which many walk past without knowing their significance.
Some of the Droitwich buildings have also been recorded as part of the Historic Droitwich – Its Streets and People project, which looked at the architectural history of the buildings and the people who lived, worked and socialised within them. It was great to be able to use this research in conjunction with The Charles Archive to provide the most up to date research. You can find out more at http://historicdroitwich.org.uk/
The Droitwich leaflet can be picked up from Droitwich Library, Droitwich Tourist Information, and various shops and pubs along Droitwich's High Street and Friar Street. It can also be downloaded from here.
The Worcester leaflet is also still available from Worcester TIC and can be downloaded from the project page too.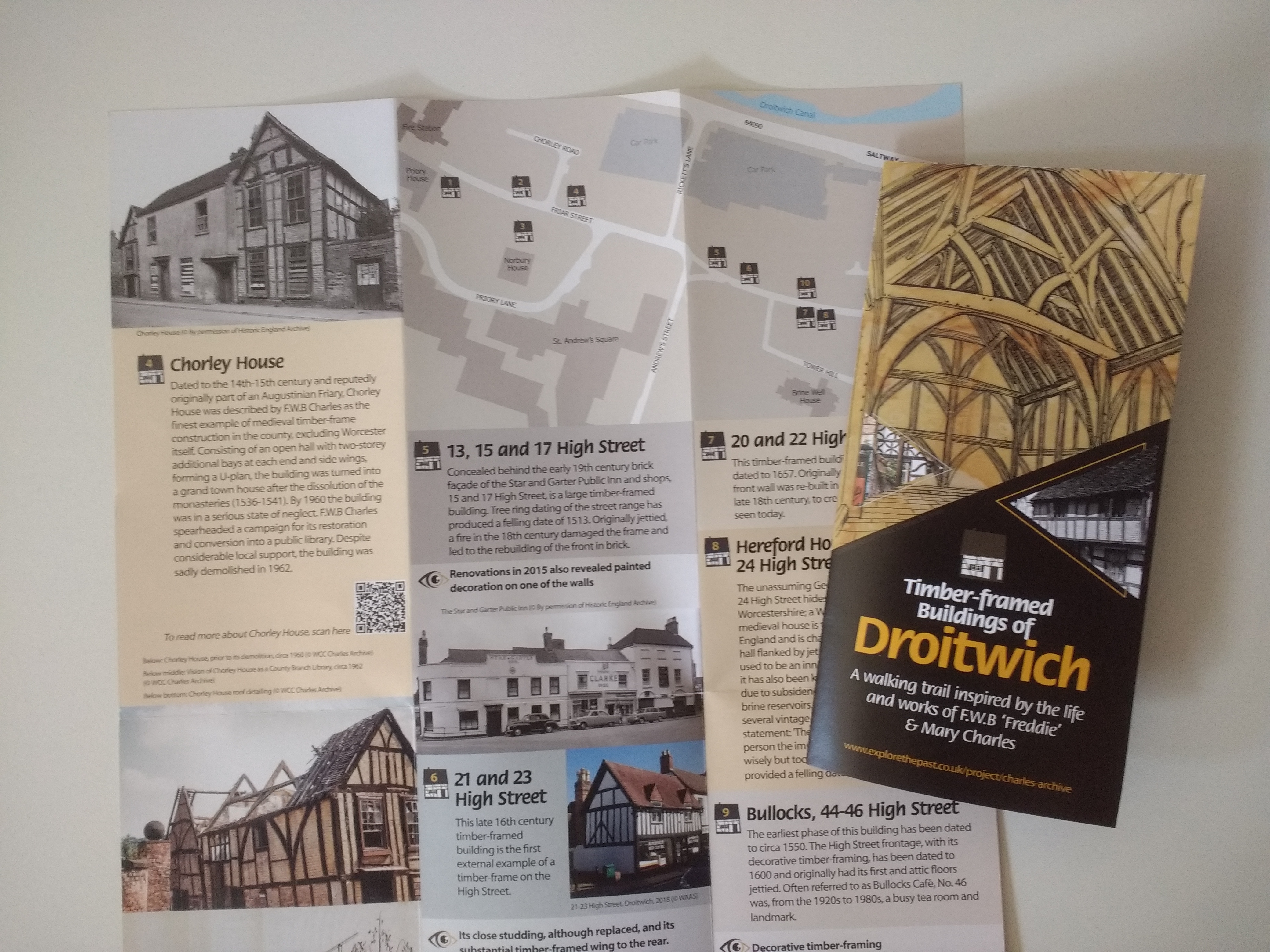 Thank you Droitwich Spa Town Council for sponsoring the leaflet and Historic England for funding the project.