Voyage of the James Kerr 1902
A journey, this time one of work not leisure is the diary of the voyage from Antwerp to San Francisco and back to England by the sailing ship 'James Kerr' between 1901 and 1902 written by W. G. Bennett of Edelston, Battenhall Road, Worcester.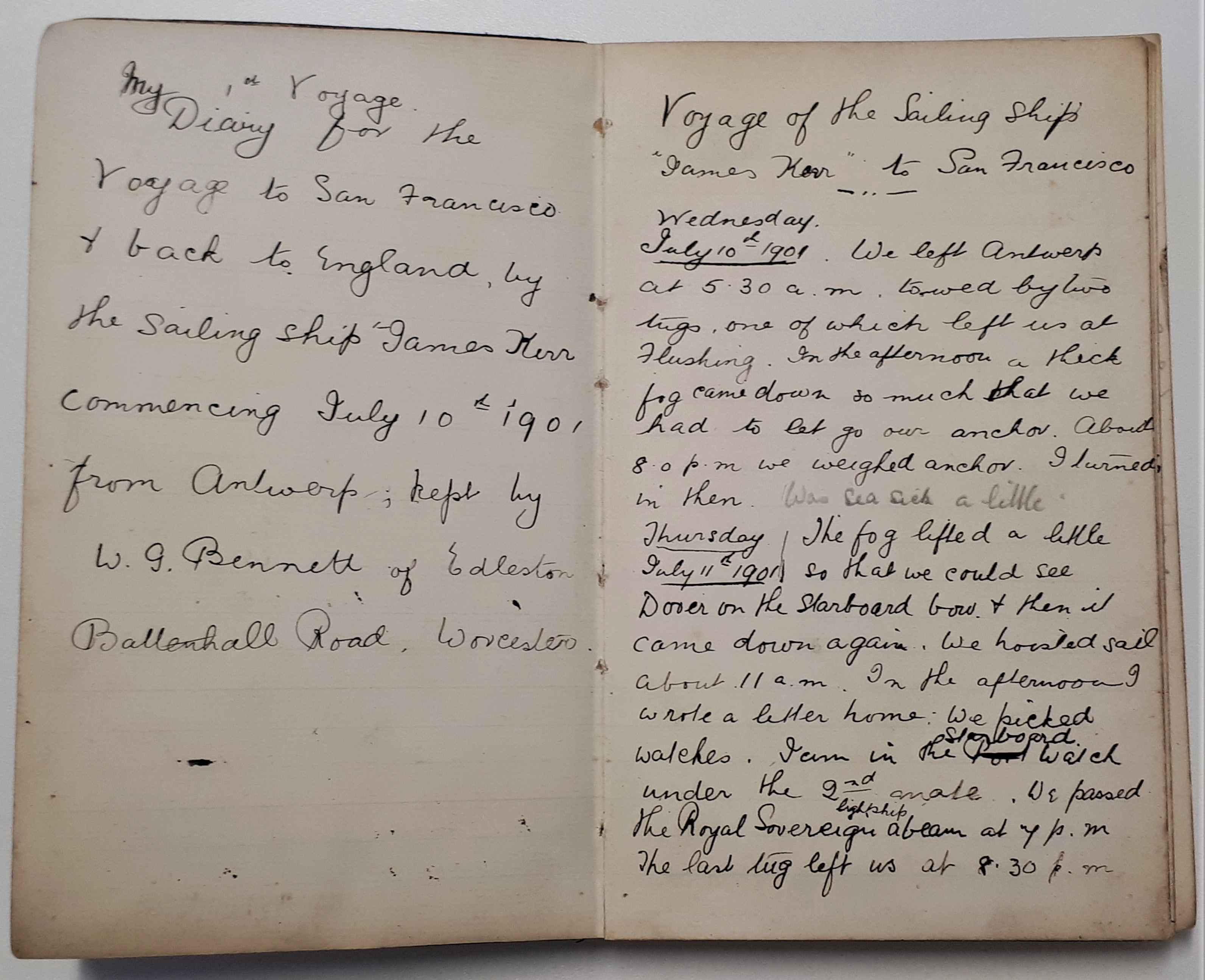 This ship was built in 1892 by T. Royden & Sons, Liverpool for E.R. Peel & G. McAllester & Sons, Liverpool; its registration can be found at the National Archive under reference BT 110/336/12 and after several changes to ownership was shipwrecked off Chanaral Island, Chile in January 1926.
Prior to the completion of the Panama Canal in 1914 this journey took them all the way around Cape Horn of South America and back up the continent to San Francisco.
Entries are made almost every day and describe all aspects of life on board ship including routine tasks, watches set, particular events on board including individual's birthdays, ships met and names and headings of those other vessels, food eaten and opinions of it, hygiene standards including a wonderful description of enforced haircut and shaving, sea animals spotted and caught. It also mentions the weather, winds and sails being used and how the journey was progressing. Here is an entry from Thursday, April 24th 1902
'Blowing worse. Under lower topsails and foresail. Tremendous sea swimming. Hen Coop washed away.'
It also mentions the authors more personal experience such as his illness and changes to his weight as he acclimatised to life aboard. W. Bennett also took a lot of photographs whilst on board, unfortunately he doesn't detail what these pictures were of and we do not have copies of them but he does describe how many he took and how he processed them on board. This gives a wonderful overview of life aboard a sailing ship at the turn of the 20th century and the life of a merchant shipman.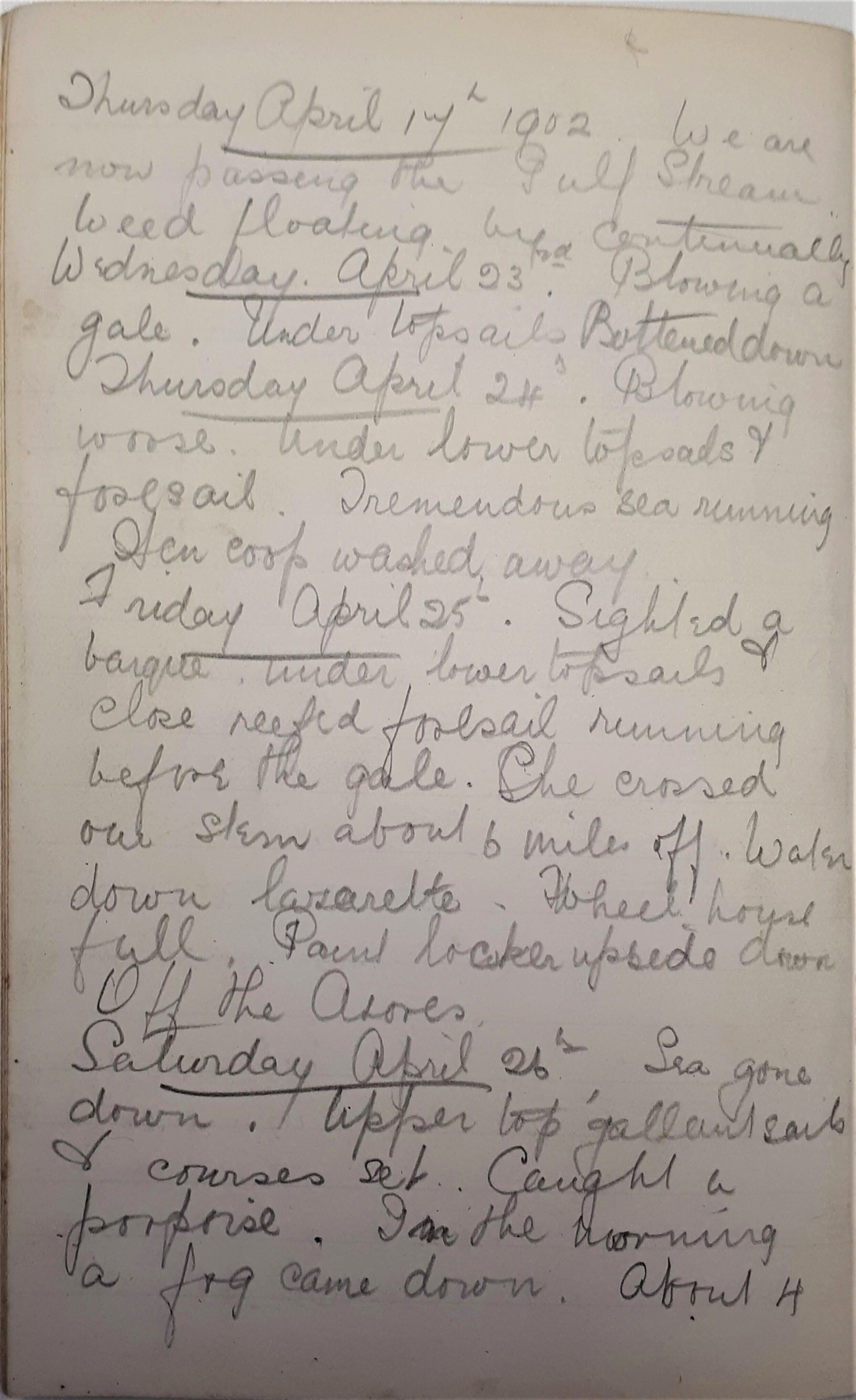 This document is held at reference number 899:792 BA15739/1/3 and a full history of the ship, including a picture, can be found here:
https://commons.wikimedia.org/wiki/Category:James_Kerr_(ship,_1892)
The blog was researched by Alice Maltby-Kemp