Online Resources: Research Guide
We have a wealth of resources here in our collections to help you research you family, house or local history. Where do you begin discovering how much there is, where it is and what's online?
We have a free 70 page guide which you can download which is the perfect starting point, wherever you are in the world. It explains about the many different sources, how to get hold of the information you need, whether it's held here in our collections or elsewhere. It has been compiled by our staff, using their in-depth knowledge of our sources and the many years experience of answering questions from our customers and helping people to get started.
You can:
Find out how to get copies of original documents, maps, photographs and archaeological information
Learn more about the resources most commonly used to research the history of people and places in Worcestershire, and in English archives generally
Understand more about the records and our services to help you on your journey of discovery
Download your guide for free and you'll have it ready to peruse instantly, and read whilst The Hive is closed. You can search the indexes which are online, ready for when our original archives and self-service are back open.
Download it here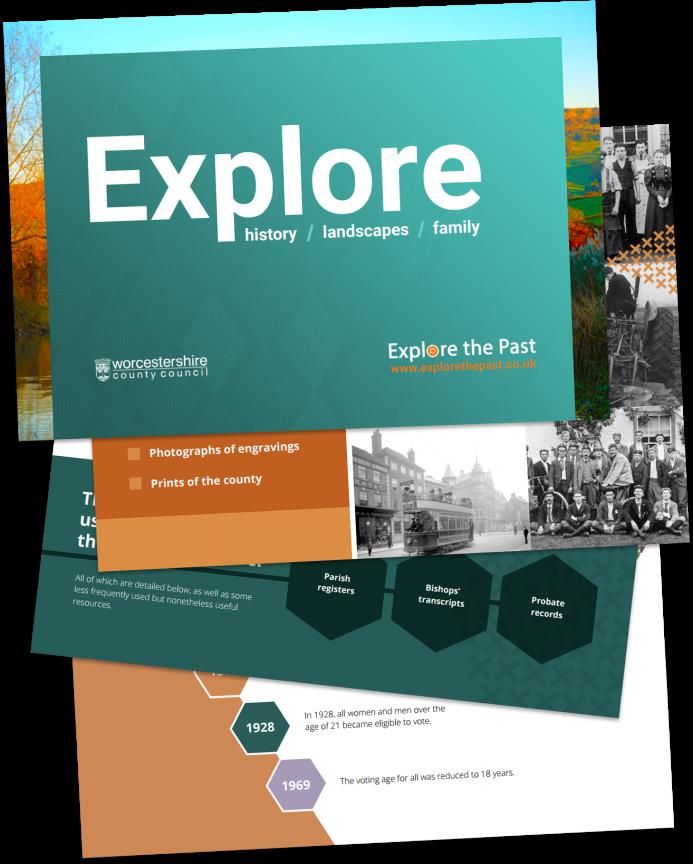 When we first produced it we asked various family history societies and history bloggers what they thought and we were really pleased at how well it went down.
"This guide gives details of virtually all available resources for family history research in the county of Worcestershire. It gives the reader an idea of what may be found in each source and how to retain relevant documents or information."
"A concise introduction to doing family history research that provides lists of relevant resources, suggestions on where to begin, and links to useful information."
"As a genealogy instructor, I found it useful as many starting out do not have any idea what and where to look for information"