Camera Day – Our Digitisation Team Working From Home & Returning
It's #CameraDay & our digitisation team have some top spec cameras to help photograph the documents, photos & archaeological objects in amazing resolution. This enables them to digitise photos, slides, glass slides and other mediums, some common but some quite rare and specialised.
They've been working from home, like most of us, over the past 3 months, adapting to the new conditions to set up a mini (micro?) darkroom.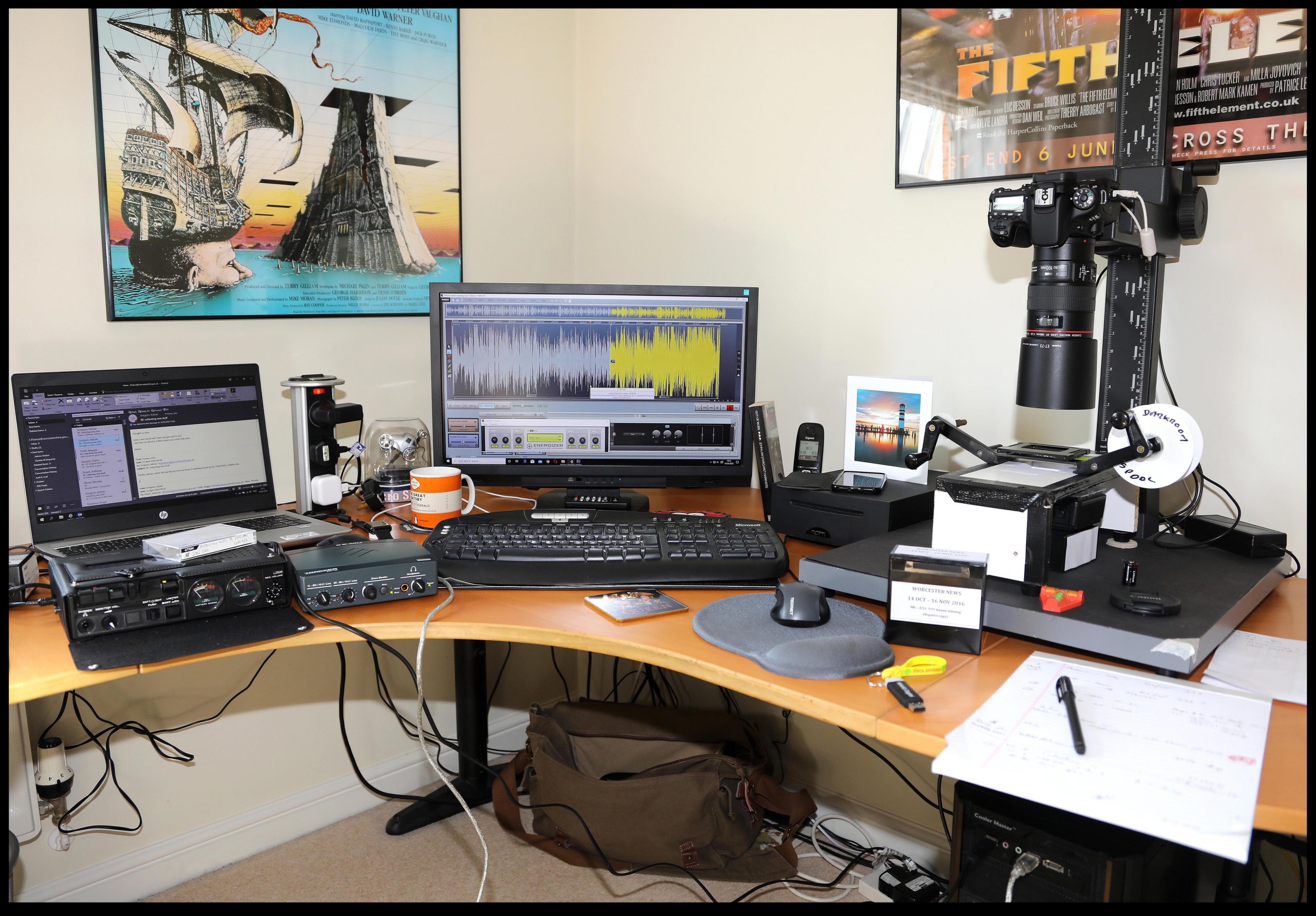 "The camera set up on the right of the picture is used to digitise the individual frames of 35mm negative microfilm that contain the Daily Diary articles. The main base and column is an RA1 Kaiser Stand to which is fitted a Canon 70D DLSR and Canon 100mm L series macro lens. The camera is tethered to my PC and I use both Canon and Adobe Photoshop applications to capture, convert, and enhance the images. The reel of microfilm is held on a standard microfilm reader cradle which has been attached to a frame – constructed from an old kitchen cupboard door, glue, and Gorilla tape – which sits over an LED lighting panel supplying the diffused, balanced light source from below that the negative microfilm needs to get the best possible digital image capture."
They've been working digitisation of Worcester News WWII Daily Diary articles held on 35mm microfilm from 2014 – 2018;  conversion and enhancement of our Tithe map digital collection to provide copies for HER; digitisation of a collection of 35mm slides for Archaeology colleagues; started a commission for Worcester City HER digitising a collection of mixed media (photographic prints and strip film) for Worcester Life Stories project.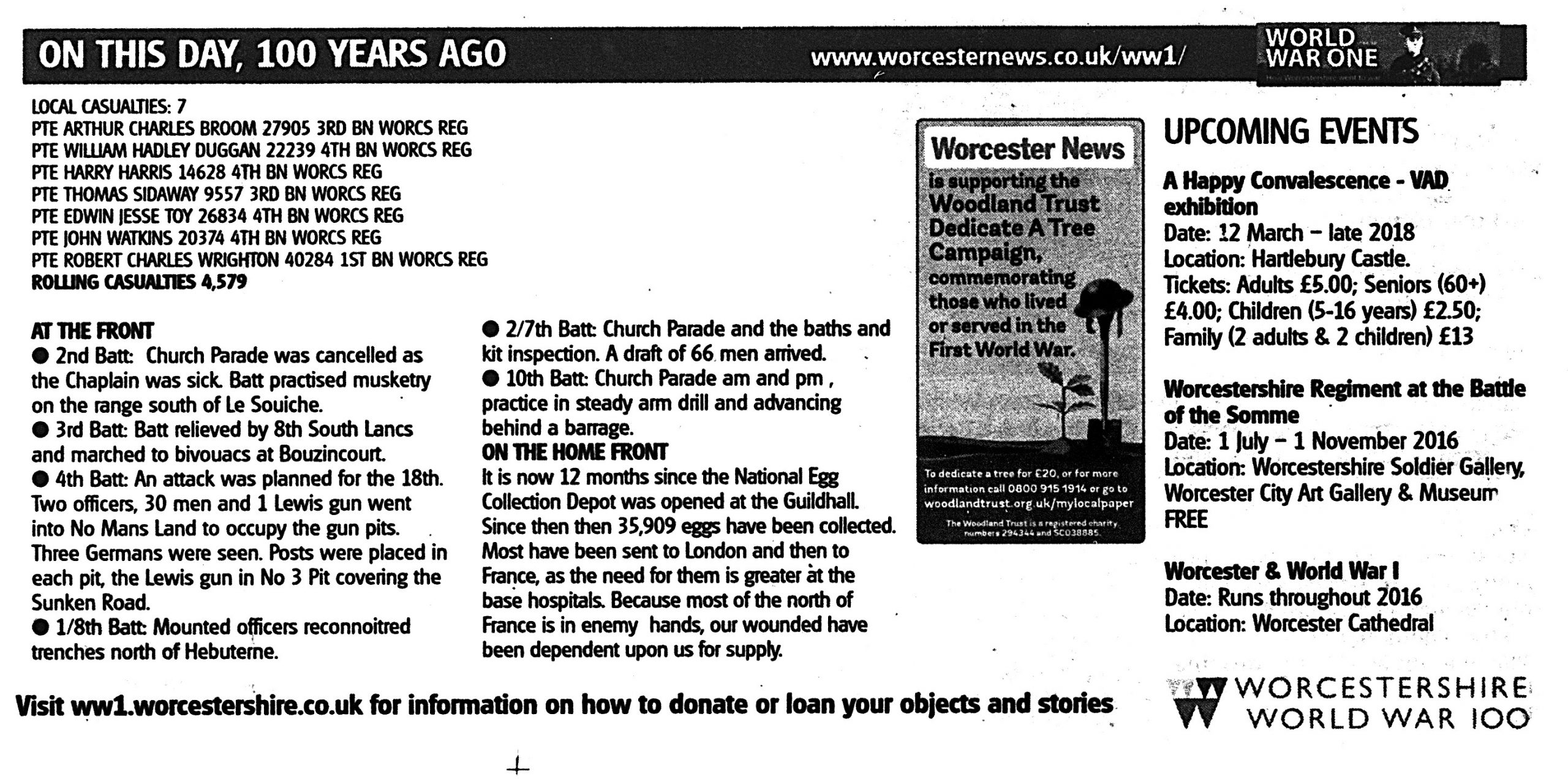 As well as photos and images, they also work with audio material, and have been digitising oral history on audio cassettes for several previous projects including WWII & New College. This will help them to be used more easily in the future and preserved.
They will be returning to The Hive this week, continuing to work on our collections, including items in the archives which need to stay in the building, as well as photographing items for external organisations. As amazing as they have done over the past few months it will be easier with some of the other kit, such as the lighting rig!
Read more about the work they do with some of the previous blog posts From Glass to Pixels and about our work on Express & Star photo archive. You can also get in touch if you would like to discuss items you'd like them to photograph or a project we could help with.