Family History Questions 1 – 4 July
We know lots of you have been continuing your family history research by taking advantage of Ancestry & Find My Past being available at home, as well as other resources.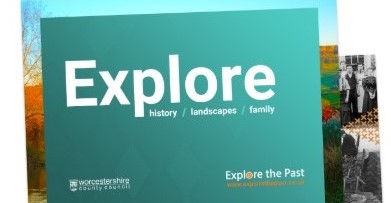 We've had a number of questions, and we thought we'd share a few. Our 80 page pdf guide contains lots of information too, so if you've not downloaded it you can do so here.
Do you have Inquest Records?
We have some records for inquests, deposited by the Coroner, going back to the early 1930s. Please note that for ones in the last 75 years they are 'closed', and can't be accessed without written permission of the Coroner.
It is always checking out newspaper reports, as inquests were usually reported there, and they often provide the key information people are looking for.
Do you have Methodist Records?
Non-conformist records are often overlooked. Many indexing or digitisation projects overlook them, but large numbers were Methodists, Baptists, Congregationalists or other denominations.
We have many non-conformist registers and other information, although unlike Anglican churches they don't legally have to deposit with us. A few have ended up at The National Archives (and digitised by Ancestry), whilst others have been passed elsewhere or still with churches.
Before 1837 everyone had to get married in an Anglican Church, with exceptions made for Quakers and Jews. Some non-conformists may have also been buried at at Anglican Church as that was the most convenient churchyard.
We have a list of what we have on microfilm here, and you can also search our online catalogue. When we are open you can come and see and search elsewhere too.