Missing the Olympics?
When we should have been watching the spectacle of the Olympic closing ceremony are you missing your fix of summer sports? Never fear we can instead be cheered by reflecting on Worcestershire's sporting past. From the quirky hammer throwing of the past, to the more familiar athletics we have today, you are sure to feel proud of this county's sporting heritage, maybe even inspired to get out there and do some sports yourself!
Newspaper reports give us an insight as to the many unusual running/walking contests that were pre runners (excuse the pun) to our modern Track & Field Athletics. Early running races were in fact referred to as Pedestrianism. Perhaps they were not quite as sedate as it sounds.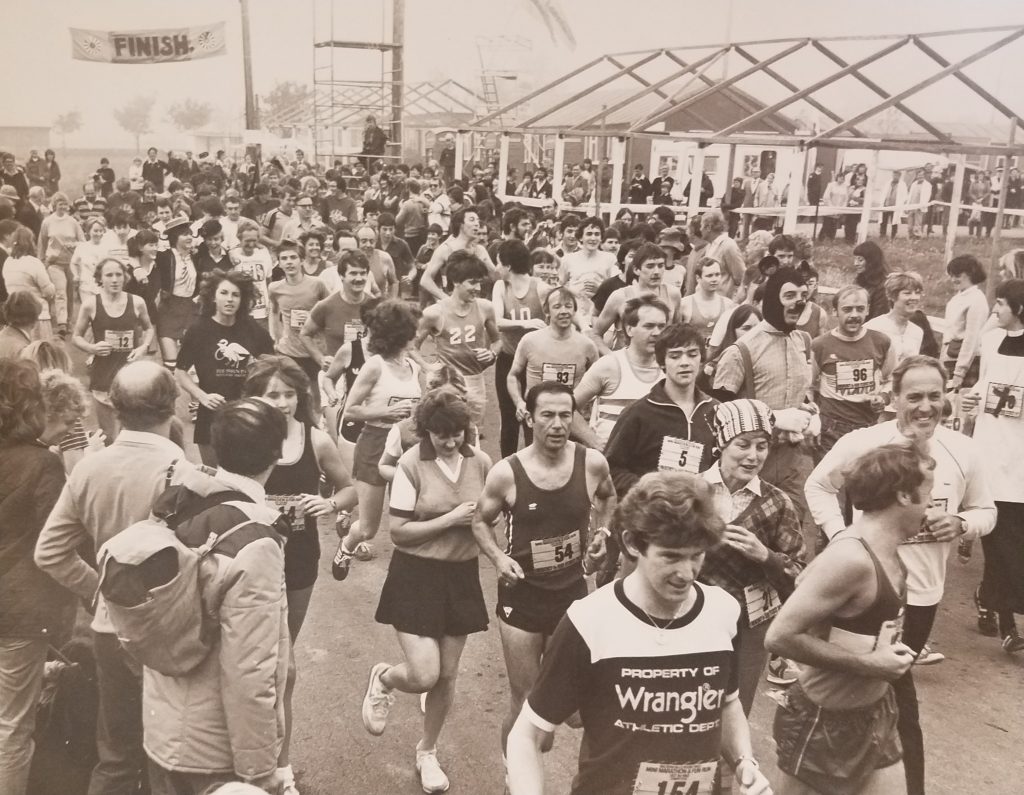 Three Counties Show Ground. Round Table Fun Run 1982, Malvern, with thanks to Berrows Newspapers Ltd, WPS no. 57795
In June 1718, as part of a race meeting at Pitchcroft, a pair of silver buckles was raced for by young men who ran one lap of the racecourse. A handsome hat was won by the young lady who ran the quickest down the length of the straight. In 1825 Joseph Hawke, from Pershore walked 14 miles in less than 1 hour and 50 minutes – for fifteen pence!!
By the middle of the 19th Century these 'sporting activities' became more organised when charitable organisations and 'Friendly Societies' began to provide outings to these events for their members. In 1860 the West Midland Provident Association held its 'Monster Picnic at Malvern' which also included 220 yards flat races, 'Putting the Stone' and 'Throwing the Hammer' as well as donkey racing.
From the 1870's onwards all sorts of sporting clubs proliferated within the County and many organised sports days that included athletic activities more recognisable to us today. These proved very popular. For example, in 1889 St John's Cycling and Athletics Clubs held a Sports Day with 2,000 people attending. Even the Kempsey Flower Show, in 1891, ran with this trend (excuse the pun) and included a 120 yards Flat Handicap, a 220 yards Scholars' Race and a Half-Mile Flat Handicap in its programme of events.
The Worcester Athletic Club was formed in 1876, to embrace athletics, gymnastics, cricket and other sports and met at The Saracen's Head in the Tything. There was also a Worcester Harriers Club formed in 1885. The term 'Harriers' usually denoted an interest in cross-country running as opposed to track & field athletics. Similar clubs were formed in Kidderminster, Upton-on-Severn, Droitwich, Ombersley and Pershore.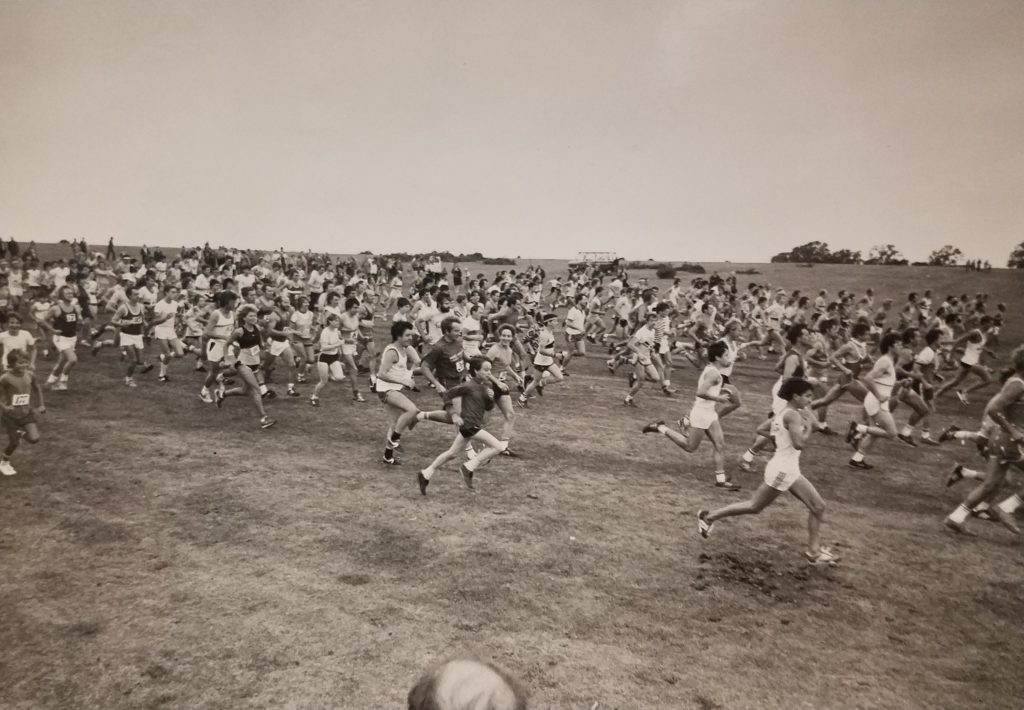 Start of Fun Run 1983, Kempsey, with thanks to Berrows Newspapers Ltd, WPS no. 62324
Towards the end of the nineteenth century business owners began to realise that it was in their best interests to keep their workforce healthy. For example, in 1873 Worcester Porcelain Works held a Sports Day at Pixham Ferry which included Running, Walking and Jumping but also Swimming, Diving, and a Boat Race!
Walter George is probably the most famous athlete to be associated with Worcestershire. He was a member of the Worcester Athletic Club and later the Moseley Harriers. He set numerous world records as an amateur and turned professional in 1895. He ran all over the world including America and Australia and in 1896 set a World Mile Record of 4 minutes 12 seconds, which was to stand for nearly 30 years. He died on June 4th 1943 and in 2010 was inducted into the English Athletics Hall of Fame.
When we are all being encouraged to become more active for the good of our health there are number of athletic clubs within the county and the Black Pear Joggers in Worcester, Pershore Plum Plodders and Evesham Vale Runners are happy to accept new members. Let's continue Worcestershire's fine sporting history even if perambulation is more of your thing!