Black History Month – Black Presence in Worcestershire
For several years Worcestershire Archive & Archaeology Service has been collecting references to Black people living in Worcestershire. The county today has 5% of the population who are non-white, but there has been a Black presence for at least 400 years, which can surprise people. It may be longer, and there will be far more people than we know about, but it can be hard to identify in the records in the archives.
Over the years our researchers let us know when they find any mention of Black people in our records so that we can map this presence, which we have used within exhibitions. We now have approaching 100 references, spanning 5 centuries, taken from parish registers, wills, newspapers, posters and other historic records. In Black History Month we are sharing some of these.
If you have any to add, or you or an group you are part of have information or archives to add, please get in touch.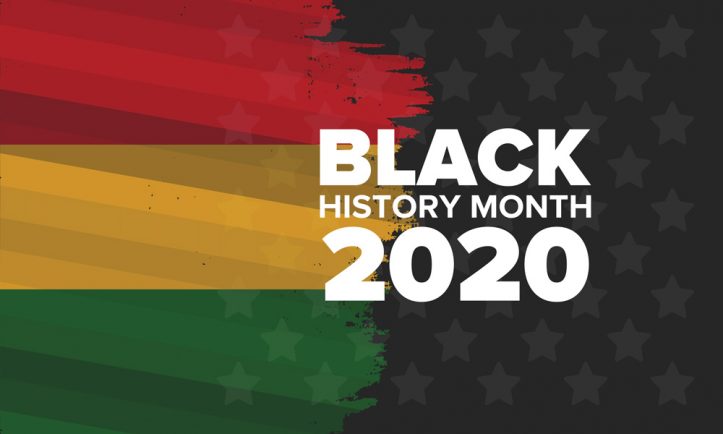 Worcestershire County Cricket Club
Henry Jetto of Holt
The earliest-known black person to have lived in Worcestershire was Henry Antonie Jetto. The first reference to him is in a parish register dating back to the late 16th century. The discovery was by his 11x great-grandson whilst tracing his family history at the Worcestershire History Centre.
Mr Jetto was baptised as an adult in Holt in 1596, a gardener employed by a Sir Henry Bromley of Holt Castle. Mr Jetto also died and was buried in Holt in 1627. Mr Jetto was wealthy enough to draw up a will before he died – only a minority of people left one at this time. He left goods to the value of £17, 15 shillings and 8d, the equivalent of £2,234.61 today. He may also be one of the first Black men to have the vote, 200 year before the example often quoted. Henry Jetto is mentioned on the Not Just The Tudors podcast, which is worth a listen.
The Barrett Family
The registers of All Saints Worcester provide clues to a story a Black family in Worcester in the late 18th Century.
In 1788 it's recorded that Susannah Barrett was baptised, daughter of Lashington and Susannah. Most register entries are sparse, but here the vicar has noted that all three are negroes, and that Lashington was a drummer in the 29th Regiment of Foot, which in 1782 had become the Worcestershire Regiment. Between 1759 and 1843 there were at least 40 Black drummers who had served in the 29th, most recruited whilst the regiment was stationed in the West Indies, America or Canada. Barrett is listed as being in the Regiment by 1765, and came to Worcester when the 29th Regiment were stationed here in 1787.
Sadly Lashington died a few months later, and the daughter died in 1790. It led us to wonder what Susannah did next, thousands of miles from home – did she stay here? Did the Regiment look after her? Did she leave Britain? Records are created for specific reasons not for our curiosity, but we found that she remarried in 1791 in All Saints and had further children in Worcester.
We've several other records of Black people in parish registers such as John Langley of Jamaica in Norton & Lenchwick in 1698, and Peter Kuffey in St John's in 1713. They mention either that the person was Black or came from Africa or the Caribbean, but there will be others where the vicar didn't note this
.
Oluadah Equiano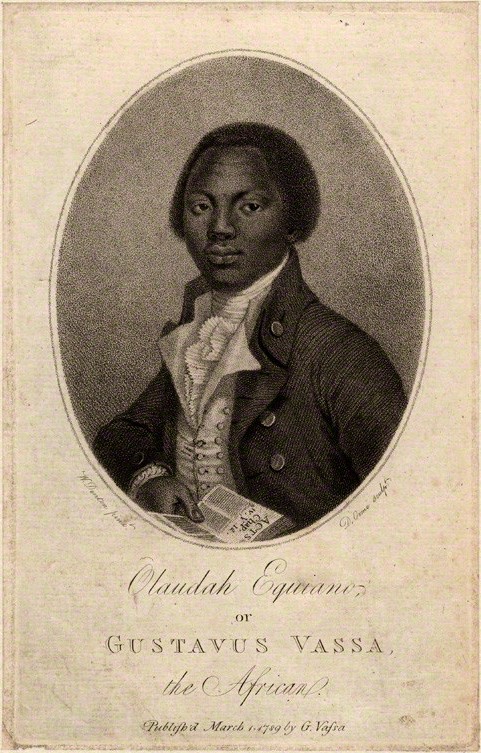 Oluadah Equiano was a prominent Black writer and abolitionist. Originally from Benin, in modern day Nigeria, was enslaved before he was unusually able to buy his freedom. He then came to England after nearly being enslaved again.
His writing, especially is memoir, was important in helping the movement for abolition. He was a leading member of the Sons of Africa, a group of freed slaves in London.
In the archives we have a letter by him written to Stanley Pumphrey, under the name Gustavo Vassa, The African. Mr Pumphrey, a glover who lived at 71 High Street Worcester, was an active Quaker, abolitionist, philanthropist and supporter of many local campaigns. Equiano and Pumphrey were in contact by post, with Pumphrey subscribing to one of Equiano's books, and the pair met when Equiano visited Worcester in 1793. The letter thanks Pumphrey for introducing him to Quakers in Tewkesbury, which helped him sell more books.
Thanks to Murray Andrew for some of this information.
Samuel Coleridge Taylor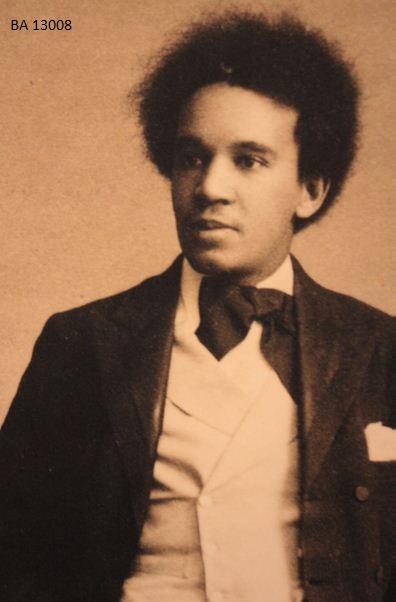 Coleridge-Taylor (1875-1912) wrote and conducted pieces in The Three Choirs Festival several times on the recommendation of Sir Edward Elgar. His Orchestral Ballade in A Minor in 1898 was very well received. Elgar wrote that he was, 'Far away the cleverest fellow amongst the young men'. Coleridge-Taylor returned to conduct his own composition, Solemn prelude, especially written for the Festival, in Worcester Cathedral in 1899, and he performed again in 1900 and 1903.
Coleridge-Taylor was born in Holborn, the son of a Sierra Leone Doctor and an English mother. His music mixed black traditional music with concert music. He suffered from racial prejudice both in Great Britain and when he visited America, and he was a supporter of the Black people around the world. He ran workshops for Black musicians and composers, and was seen as a role model for them. Whilst in America, he was invited to the White House by President Theodore Roosevelt.
World War II
During World War II parts of the US Army were station in Worcestershire, and Black servicemen were seen around the county.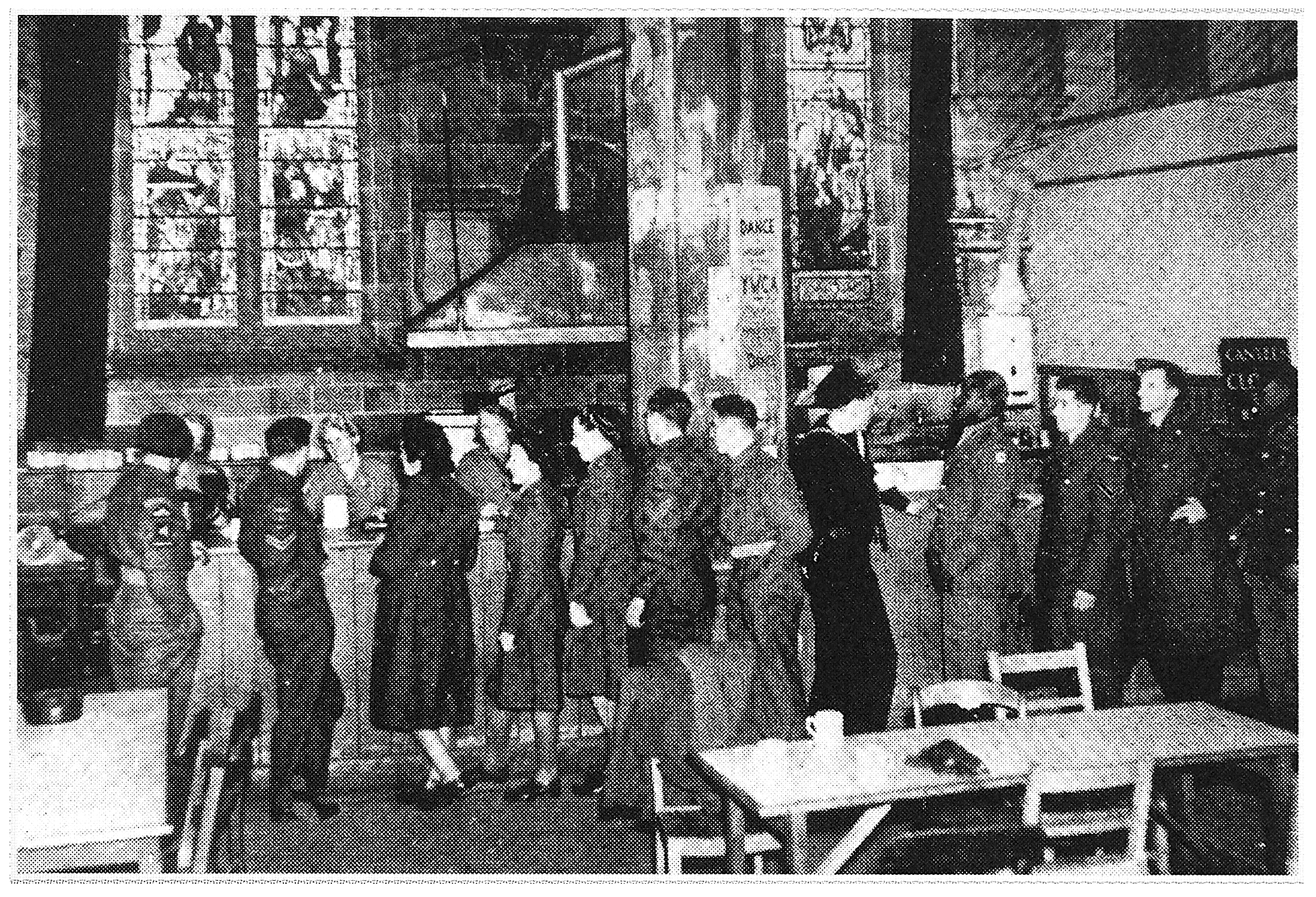 The image shows St Helen's Church, which was a YMCA Serviceman's Club during the war, with Black soldiers amongst those using the club. They became a familiar sight in Worcester when they came here off duty to visit the city.
During oral history interviews in the Vale of Evesham we had people mention about meeting Black American soldiers who were based locally and used to visit the villages during their time off.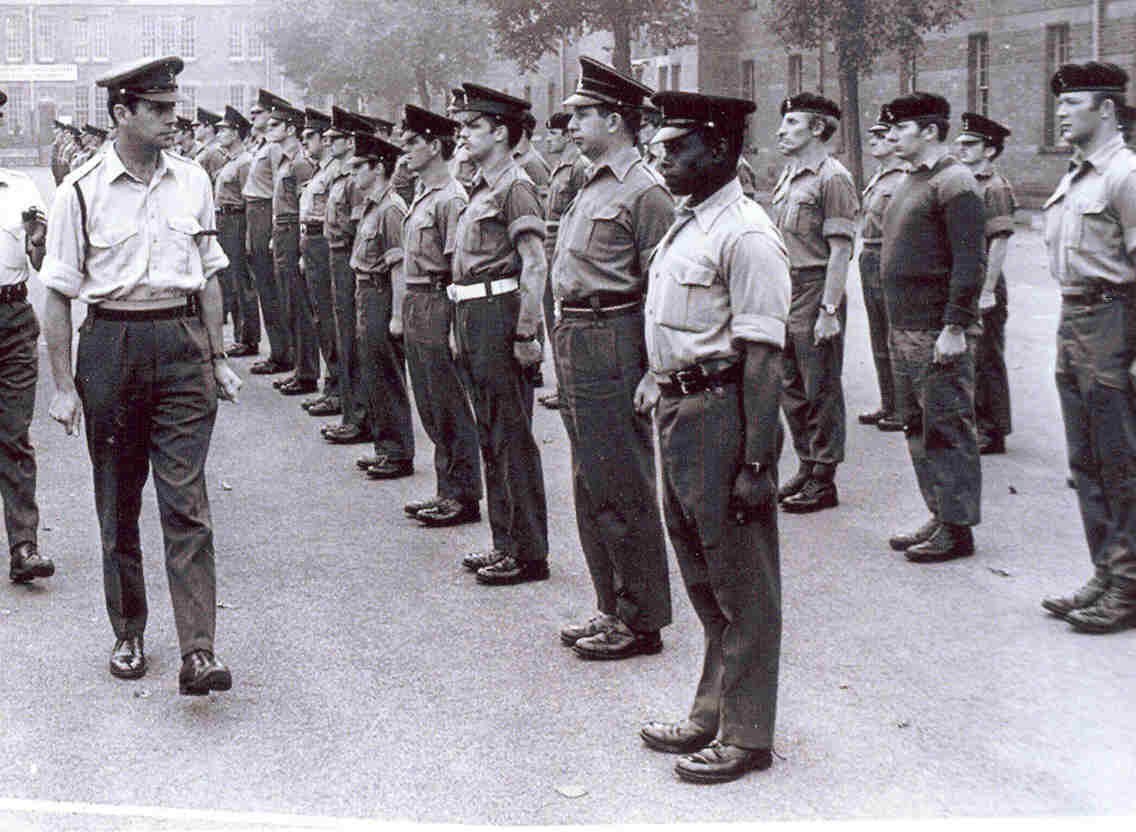 Earl Ferguson, was born in Jamaica and moved to Britain. After a career in the army he settled in Worcestershire, and he became the first Black JP in the county. In 2000 we interviewed him as part of a series of Life Stories we were recording.
He arrived in Worcester in 1970, living in Norton Barracks before buying a house in Northwick with his wife. He was connected to St Paul's Hostel and Maggs Centre, supporting residents, and was part of Worcestershire Race Equality Council. He was later invited to apply to be a magistrate, being the first Black person to be one in the county.
His interviews (across 7 tapes!), provide a fascinating account of his story and his experiences in Worcester.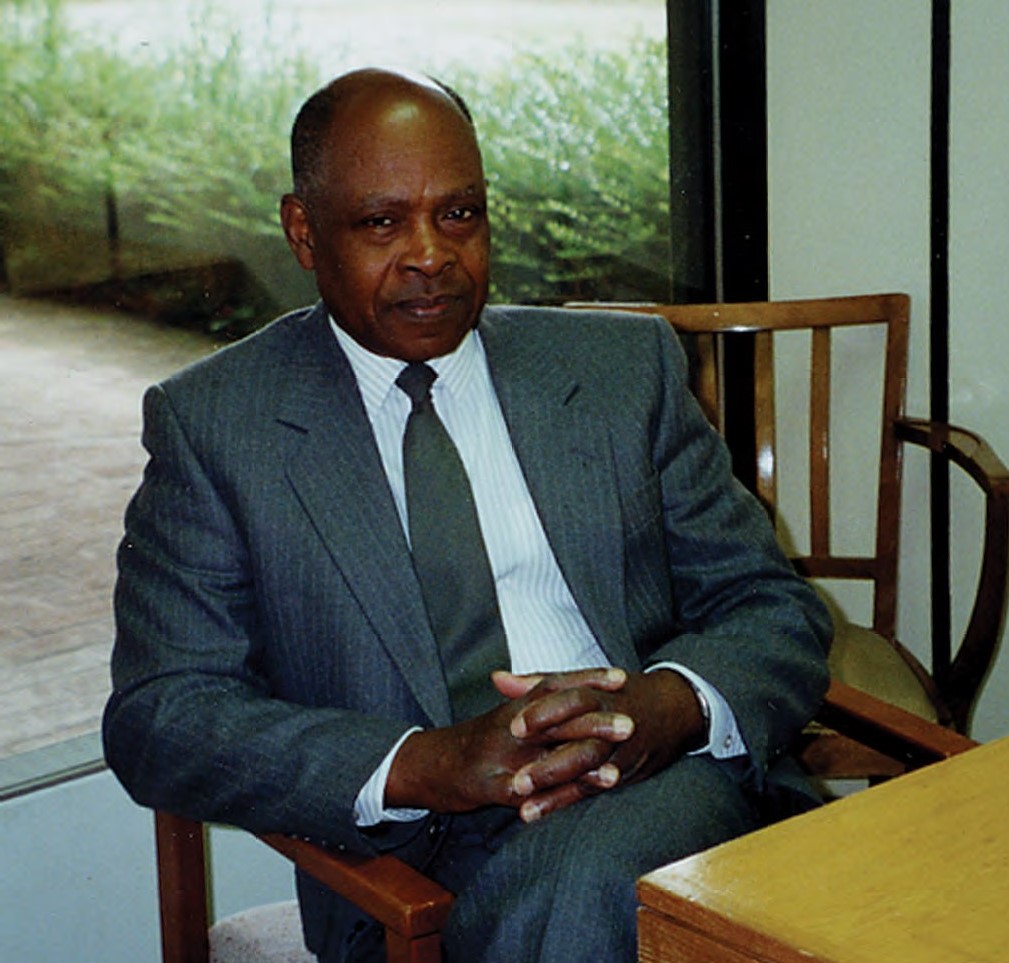 Worcestershire County Cricket Club
Amongst the many cricketers who played for Worcestershire over the years are several Black and Asian players who played at New Road. Some came for short periods as overseas players, others were local and played here over several seasons.
Vanburn Holder was a West Indian fast bowler who played for Worcestershire for several years, including helping them win the County Championship in 1974. He later settled in Worcestershire.
Another prominent cricketer was Basil D'Olivera, a South African who came to England to pursue a cricket career. Being Black he was limited in opportunities in his homeland. He became a favourite at Worcestershire, playing for 16 years during which he was part of County Championship and Sunday League winning sides, and won 44 England caps. Worcester became his home, and he was posthumously awarded the Freedom of the City. His son Damien later played for and then coached Worcestershire, and his grandson now plays for the county.
Worcestershire County Cricket Club's archive came to us earlier in 2020.
Moving to The City
In the 20th Century onwards there has been an increase in movement of people both in this country and worldwide. Moving to the City was an art project which worked with local groups in Worcester. It particularly looked at the stories of those whose families had moved to Worcester from elsewhere in the country and around the world. We worked with a local school, and children shared about their family heritage. For the final exhibition giant portraits were created of faces using hundreds of smaller photos taken by the artist, Anand Chhabra.
Some of our other art projects have also looked at different experiences of our communities. During our Worcester Archive Project a set of fabric mosaics were made by African-Caribbean women and women from the Pakistani community in Worcester. We spent time looking at photos, maps and information about the parts of Worcester they lived in, discussing connections to their own lives and cultures and responses to the streets and areas they called home. They then created these pieces of art which hang in The Hive on Level 2.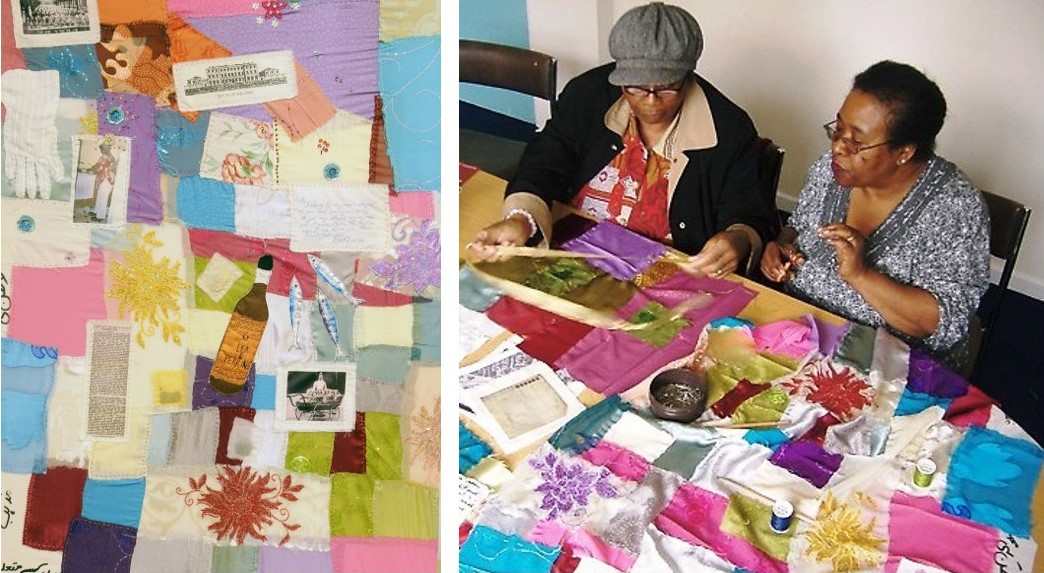 Black Lives Matter
In the summer Black Lives Matters protests were held in Worcestershire. One of these was in Pitchcroft, Worcester, and another in Malvern. Several Black people spoke at these about their experiences. Photos of these have been passed to us to be added to the archives, part of recording events in the county for the future.
Our collections record Worcestershire life. We have 12 miles of shelves of archives, and our earliest document is 1100. However, we are aware that it doesn't always reflect the county's past, and that there are areas which are not as well covered. We appreciate that Black and Minority Ethnic residents are underrepresented within collections, so we would love to speak to individual or groups which can help us to ensure that we can fill in gaps and ensure this history is recorded too. Please get in touch.
One response to "Black History Month – Black Presence in Worcestershire"