Thanks to Mary our long-term volunteer
Last week we said goodbye to our long-term volunteer, Mary who has been assisting in Conservation for 8 years.  Her commitment has been most appreciated and she will be missed.  This blog is dedicated to Mary, to celebrate and recognise her hard work over the years.
Rhonda (Conservator): As the sole Conservator for the Worcestershire Archive and Archaeology Service, after a 40-year absence of on-site Conservation facilities, I realised soon after my appointment in December 2012 that I would need to arrange a network of volunteers to help me in my work.  Having sent out a plea for volunteers, by March 2013 I had a willing team to help with cleaning and box-making – important preservation activities that would take more time than I could offer alone, but would make a significant improvement in the longevity of documents in our care.
Mary was one of those original volunteers and over the last (near) eight years, she has rarely missed a scheduled volunteer session, coming in for three hours once every three weeks.  In fact, Mary has given WAAS a whopping 225 hours of her time, the equivalent of six weeks full-time work.  She has cheerfully and carefully measured and made hundreds of boxes for large volumes that were previously wrapped in brown paper, providing them with acid-free protection from fire and dust damage, and making them easier to handle in the searchroom.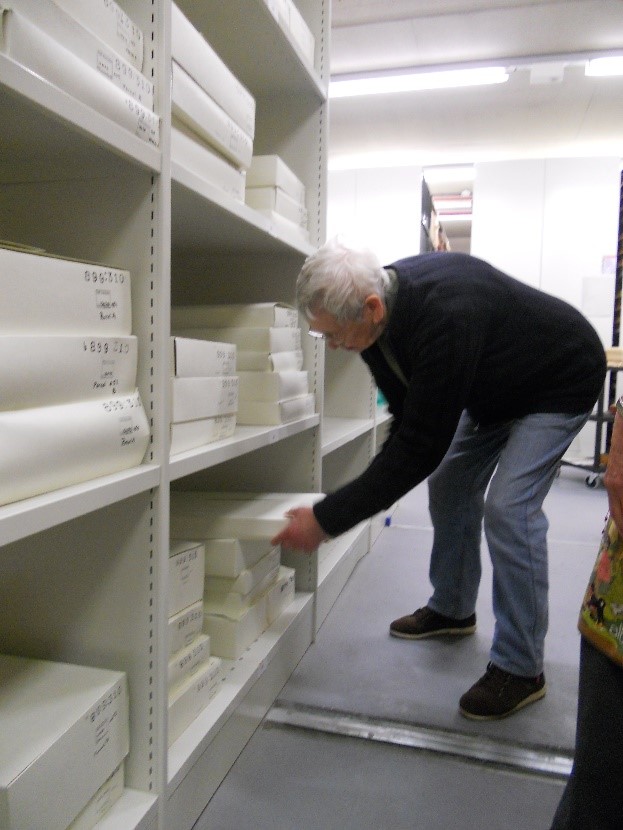 She has removed staples from the spines of many boxes of pamphlets and re-sewn them with linen thread ensuring the staples don't rust and damage the paper.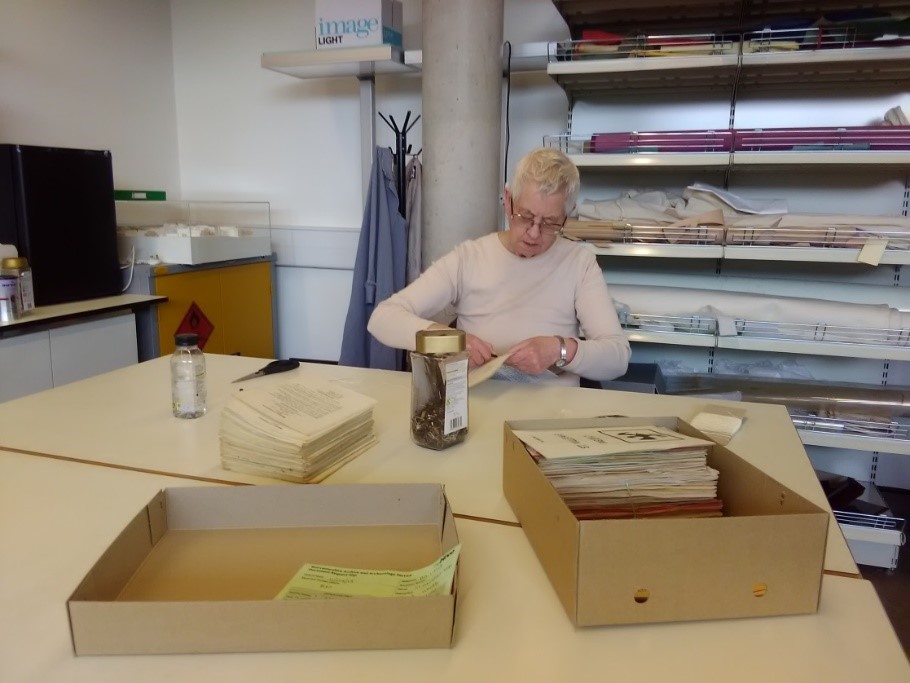 She has cut and sewn hundreds of wrappers for maps and rolled items, again providing acid-free protection and making it easier to handle and use these items.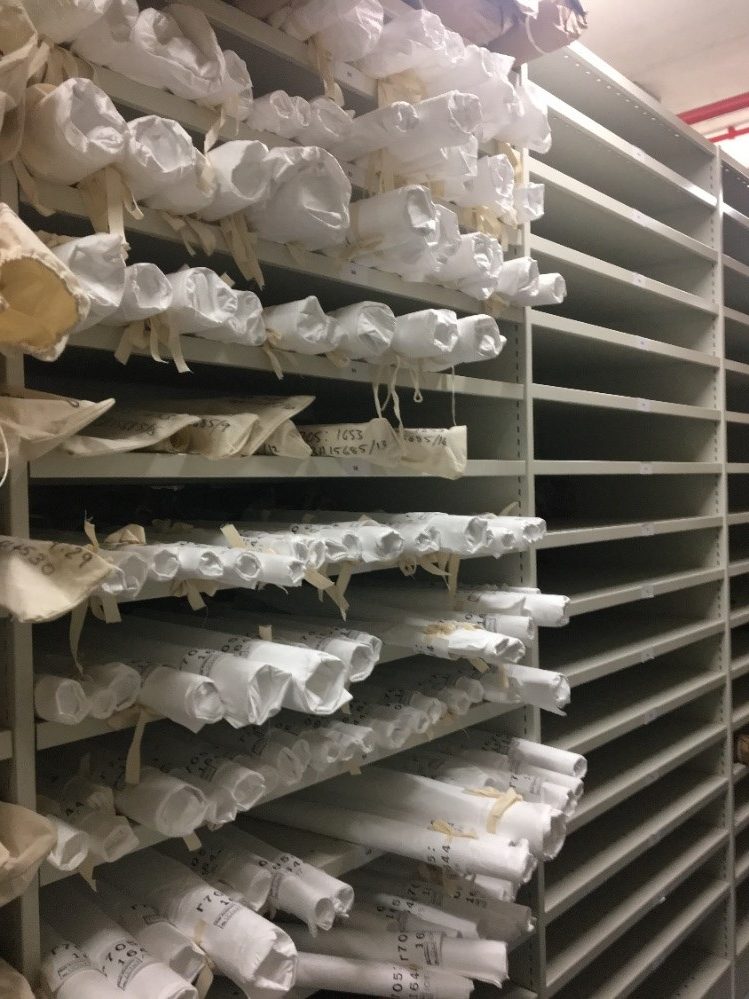 She has supported me and offered cheerful encouragement as I go about my Conservation work.   She has always been willing to undertake any task that I sent in her direction, no matter how mundane, following her mantra of 'It's all got to be done' and really has been a very willing volunteer.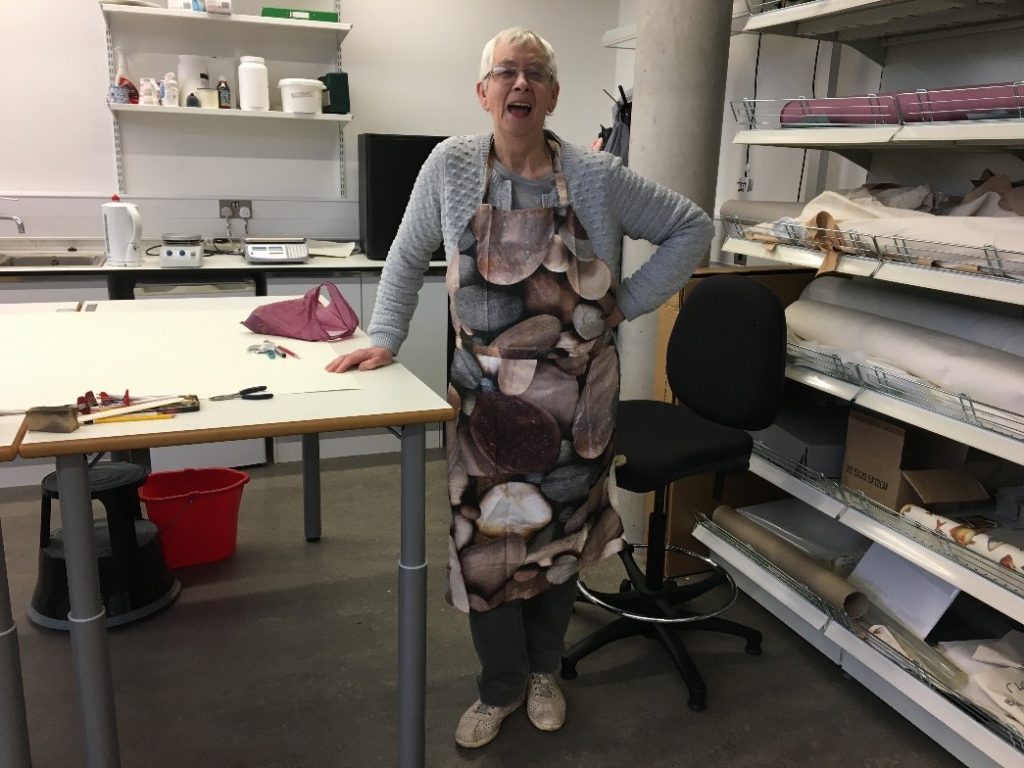 Mary has now decided to move closer to her daughter which will mean she will be hanging up her volunteering apron, at least as far as WAAS is concerned.  I wish her all the best but will miss her and the fun we have had here in Conservation very much.  She will be very hard to replace.  THANK YOU MARY!