Reopening News: June Update Extra
Archives
We are delighted to announce that from Tuesday 29th June we will be extending our offer to customers visiting the archives.
So what has changed?
Our original archive area will now be open from Tues-Fri from 10.30-15:30 by appointment, however there will no longer be a requirement to book your documents in advance as access to our finding aids is now available.
*Saturday's only* you can now book a microfilm reader in our self service area. Please see our website for handlists to our films.
Please be aware that the reader printers are not available at this time so please remember to bring a camera or pad and pencil!
In addition, the reference library will be freely available for browsing during Hive opening hours.
All other Covid regulations, including single person bookings and social distancing, remain in place.
Please make your booking at Worcestershire Archive & Archaeology Service Events | Eventbrite
If you have any questions please send us an online enquiry. Please note that there may be changes at short notice due to the changing public health situation and staff availability.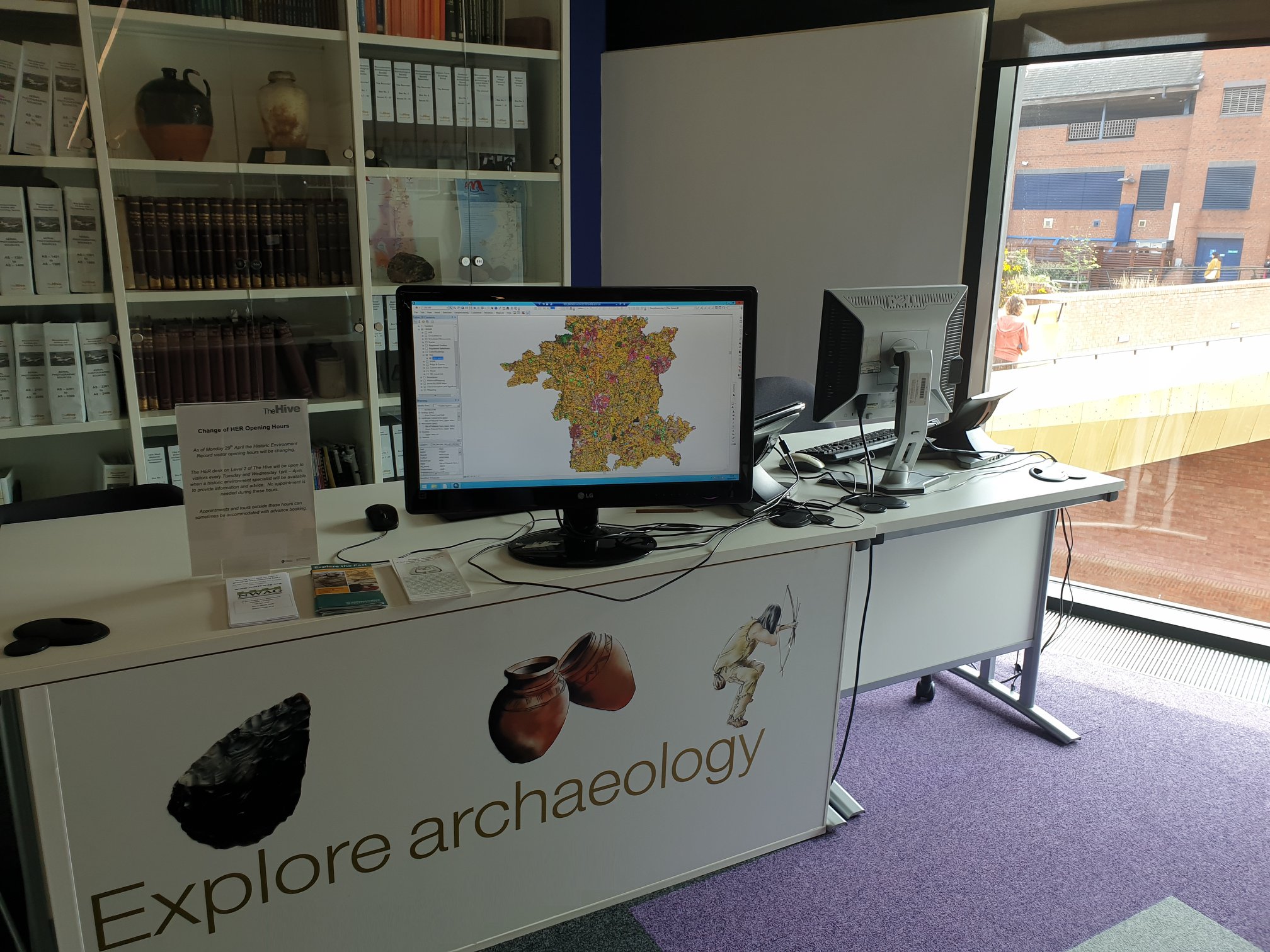 Historic Environment Record
The Historic Environment Record will be back to operating a pre-Covid offer from the week commencing 12th July.  An archaeologist will be on the desk Tuesdays and Thursdays 10.30 until 1.30.  Customers will not have to book in advance and we are no longer quarantining documents before use, although we will quarantine them after use.
Only 1 customer or 2 people from the same bubble can be seen at a time and if the desk is busy we will ask you to leave and come back later
You can continue to send in an online enquiry.
We look forward to seeing you soon!
2 responses to "Reopening News: June Update Extra"