Reopening News – August
Archives
We are delighted to announce that from Monday 2nd August our Archive searchroom, Historic Environment Record desk and Self Service area will be back to normal hours.
Our original archive area will be open from Tues & Thu-Sat from 10.30-16:00 with a half hour period closed for lunch 13:00-13:30 and Wed 13:30-19:00. There is no need to book your place or prebook documents. You will need an Archives Card if you haven't already got one, and you can register beforehand
The Self Service area is open again throughout The Hive opening hours. So you can come in to use the computers, the microfilms, and the Local Studies Library. (UPDATE: From 6 September The Hive is back open 8:30am-10pm every day except Bank Holidays).
To promote a safe environment for staff and customers, good ventilation of all public areas will be maintained and while no longer mandatory, the continued use of face coverings will be encouraged, along with hand hygiene and surface cleaning.
If you have any questions please send us an online enquiry. Please note that there may be changes at short notice due to the changing public health situation and staff availability.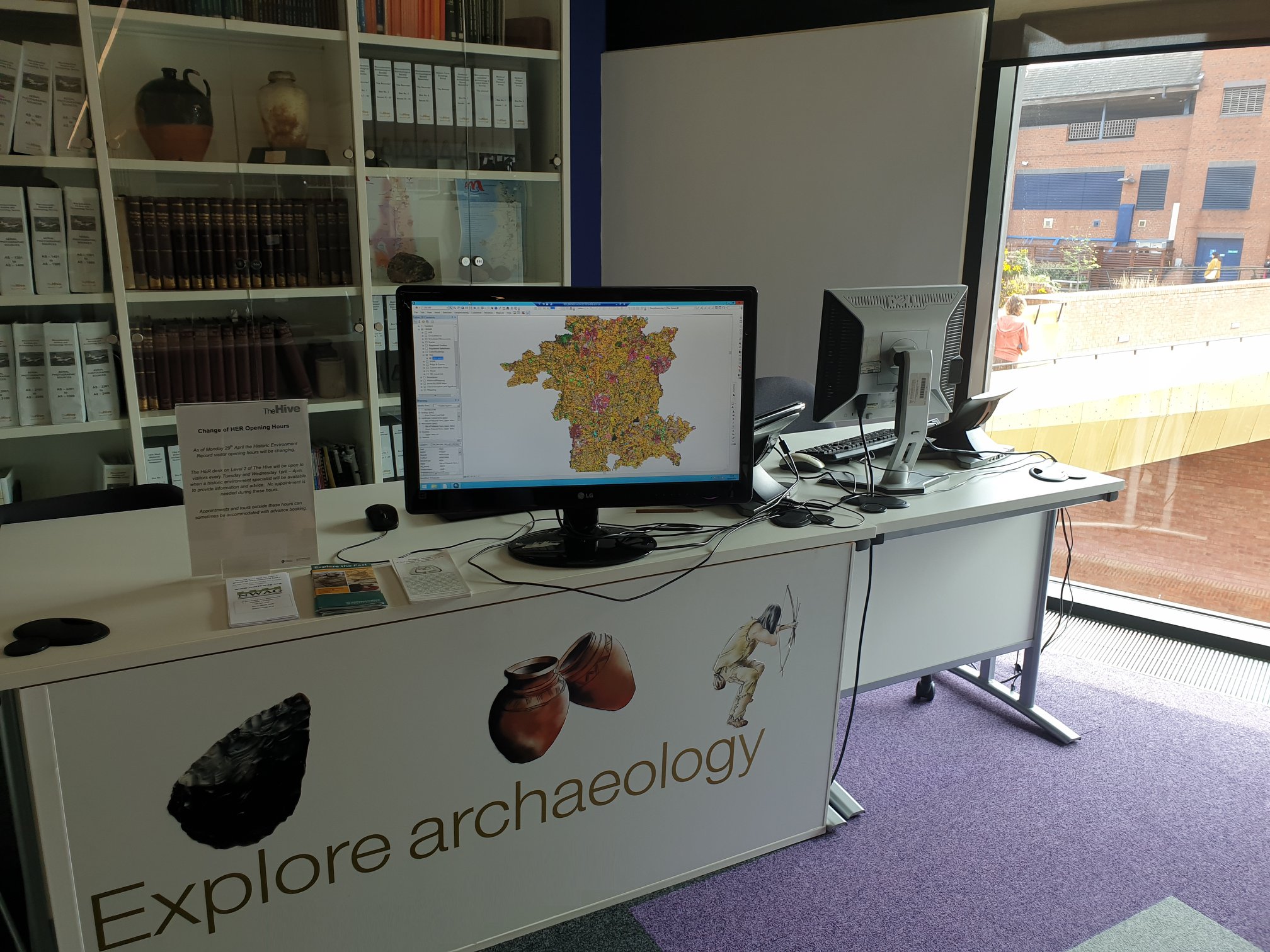 Historic Environment Record
The Historic Environment Record are back to operating a pre-Covid offer too.  An archaeologist will be on the desk Tuesdays and Thursdays 10.30 until 1.30.  Customers will not have to book in advance and we are no longer quarantining documents before use.
You can continue to send in an online enquiry.
We look forward to seeing you soon!