Redditch Tribunal Project: Education Resources
What was the project?
The Redditch Military Tribunal Project was developed as an additional project to compliment the work of the Worcestershire World War 100 project which commemorated the centenary of the First World War. In 1921, the records of the Military Service Tribunals were ordered to be destroyed, except for the Middlesex Tribunal whose records were kept as a sample. Despite this some records survived elsewhere including records of the Redditch Military Service Tribunals. Our project was considered important to ensure that vital records, which are currently uncatalogued, were accessible and known to the public. The Tribunals were designed to ensure that those in essential jobs stayed at home to support the war effort and the economy instead of going to fight. The members of the Tribunals would decide whether each person would stay as a worker or join the military.
We are lucky to have the all the administrative registers covering the whole period of operation from 1915-1918 in which each application was logged and tracked by the Clerk of the Tribunal, G. Hobson who was also Clerk of the Redditch Urban District Council and a local solicitor. It is in the archive of the council in which we find these records. We also have letters sent to Hobson about the Tribunal mixed in with letters relating to his other. This provided us with a fantastic resource and allowed us to uncover all the local Redditch men who needed to apply to the Tribunal for exemptions from conscription.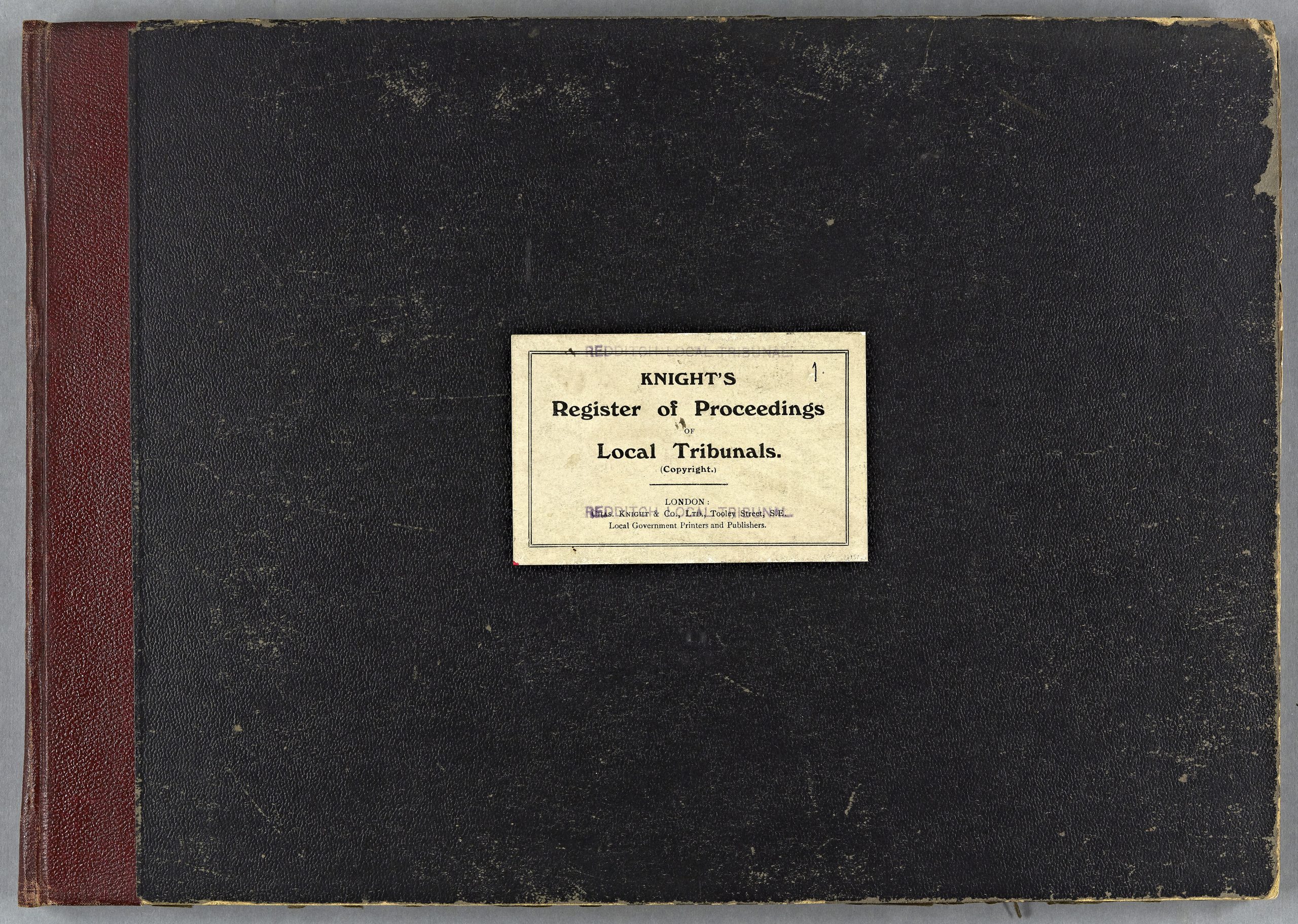 In early 2020 we trained 6 volunteers to first transcribe the registers of the Tribunals and then to conduct some research to find out more about the men. For more information about what we found out see our project page and blog series on our project page:
The Redditch Tribunal Project produced resources online and an online exhibition to provide access to the archives and our research via our project website.Now we have also expanded the use of the archives and research to schools through our new school's pack. We have created a downloadable pdf which includes KS2 and KS3 lesson plans and the images you need for the classes.  If you would like a copy of our School's Pack, please get in touch with us.