Worcestershire Radio
Local radio has had a big role in Worcestershire the past 40 years, and on World Radio Day we look at some of our connections. It also coincides with 'The Breaking the News' exhibition in The Hive's Atrium featuring a national exhibition from the British Library, with a local display we've produced which includes local radio.

Radio Wyvern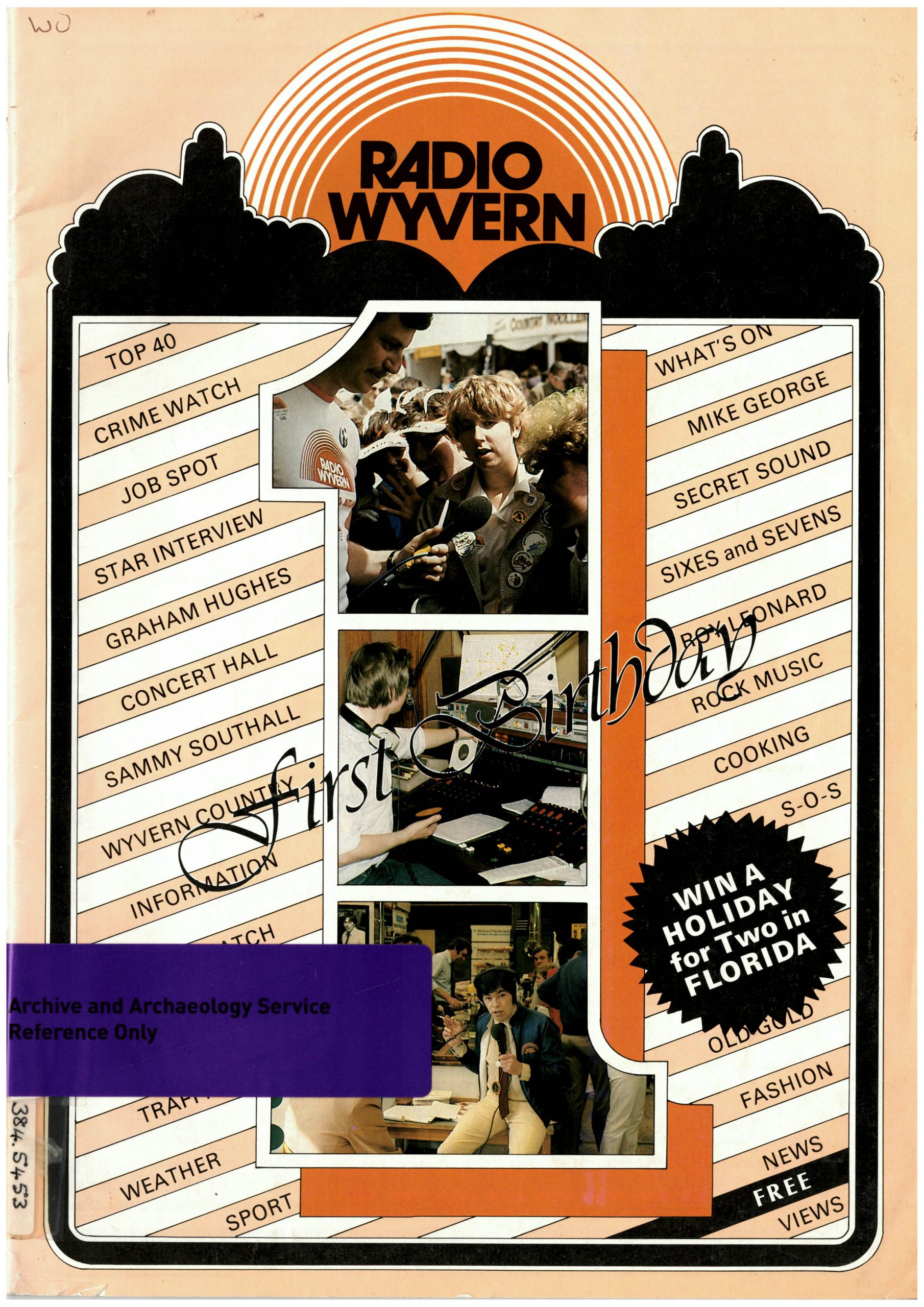 In 1982 Radio Wyvern was launched, the first local radio station for the county, which had distinctive local content. It was originally based in Barbourne Terrace in Worcester.
Their First Birthday magazine, held in our Local Studies Library, highlighted the importance that local news played for the radio station in those days, with bulletins on the hour, and at peak times on the half hour.
Local radio provides many people with their first career opportunities. Eleanor Oldroyd and Jane Garvey, long standing presenters on BBC Five Live, had their early radio jobs with Wyvern.  Jane Garvey went on work for BBC Hereford and Worcester, presenting an award winning breakfast show.
It was later renamed Wyvern FM in 1996, and Free Radio in 2012, with broadcasts moving from Worcester and regional programmes later replacing Worcester based ones. There is a website devoted to the history of Radio Wyvern.
BBC Hereford & Worcester
Although BBC local radio began in the 1970s, it was only in 1989 that BBC Hereford and Worcester was created, providing news and information across the two counties, as it still does today.

Within the archives are several collections of tapes containing programmes or news from Radio Wyvern and BBC Hereford & Worcester. Hereford & Worcester County Council Comms used to record news stories featuring the Council, especially when Council leaders were interviewed. These then came to us as part of the Council archive.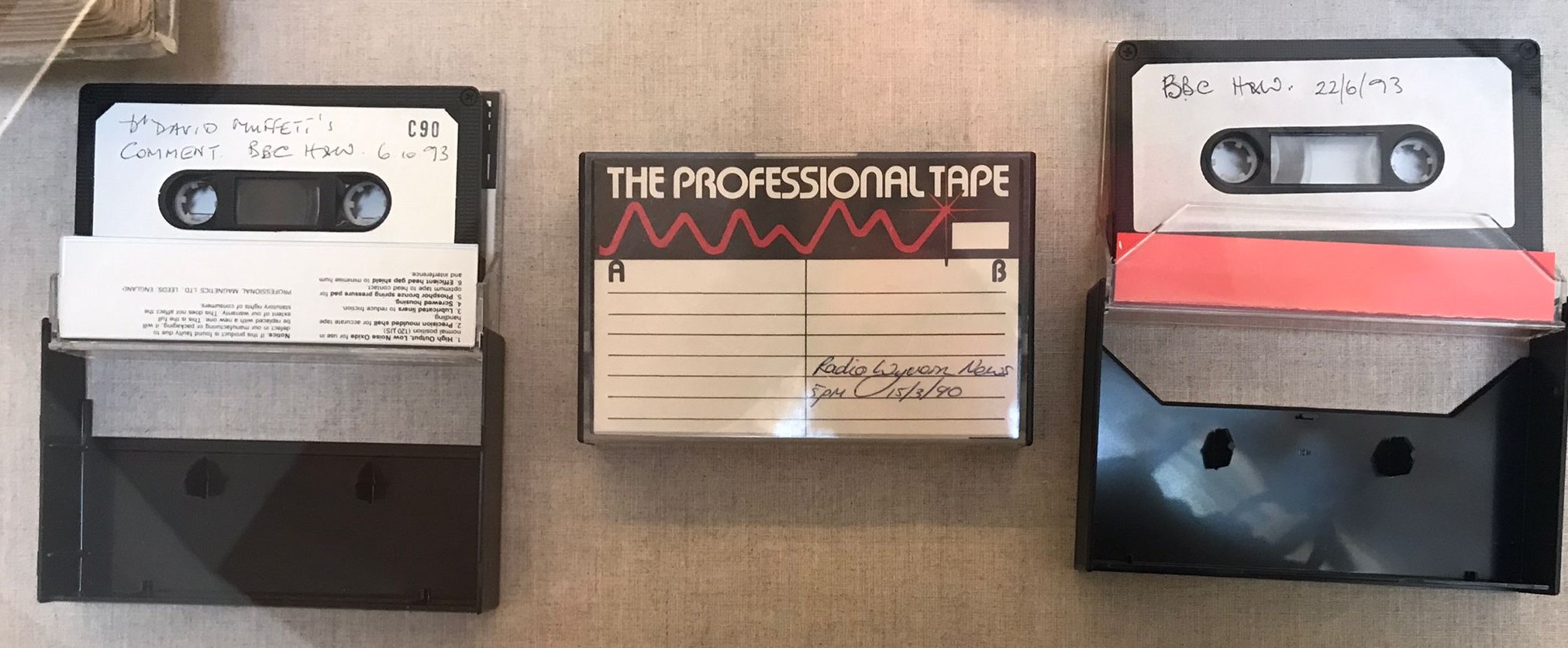 We also have a number of specials which were passed to us, including a programme on BBC Hereford & Worcester marking the 75th anniversary of the Battle of Gheluvelt.
Of course the challenge today is that these formats are now obsolete, and is part of a bigger digital preservation strategy.
Our stories have been featured on radio numerous times over the years. Archaeological discoveries, and amazing stories from the archives have featured. They've come out on site with us, for instance recording a feature at Hagley Hall about the Gunpowder Plot, and visiting our community dig at St Mary's Kidderminster when we were looking for the Anglo-Saxon Minster. We also go in to their studio to chat. In the 1990s County Archivist Tony Wherry had a regular feature, going in each month, and more recently Paul Hudson would go in on a Saturday morning as The History Man to talk to Dave Bradley or Wincy Willis about topical stories from the archives.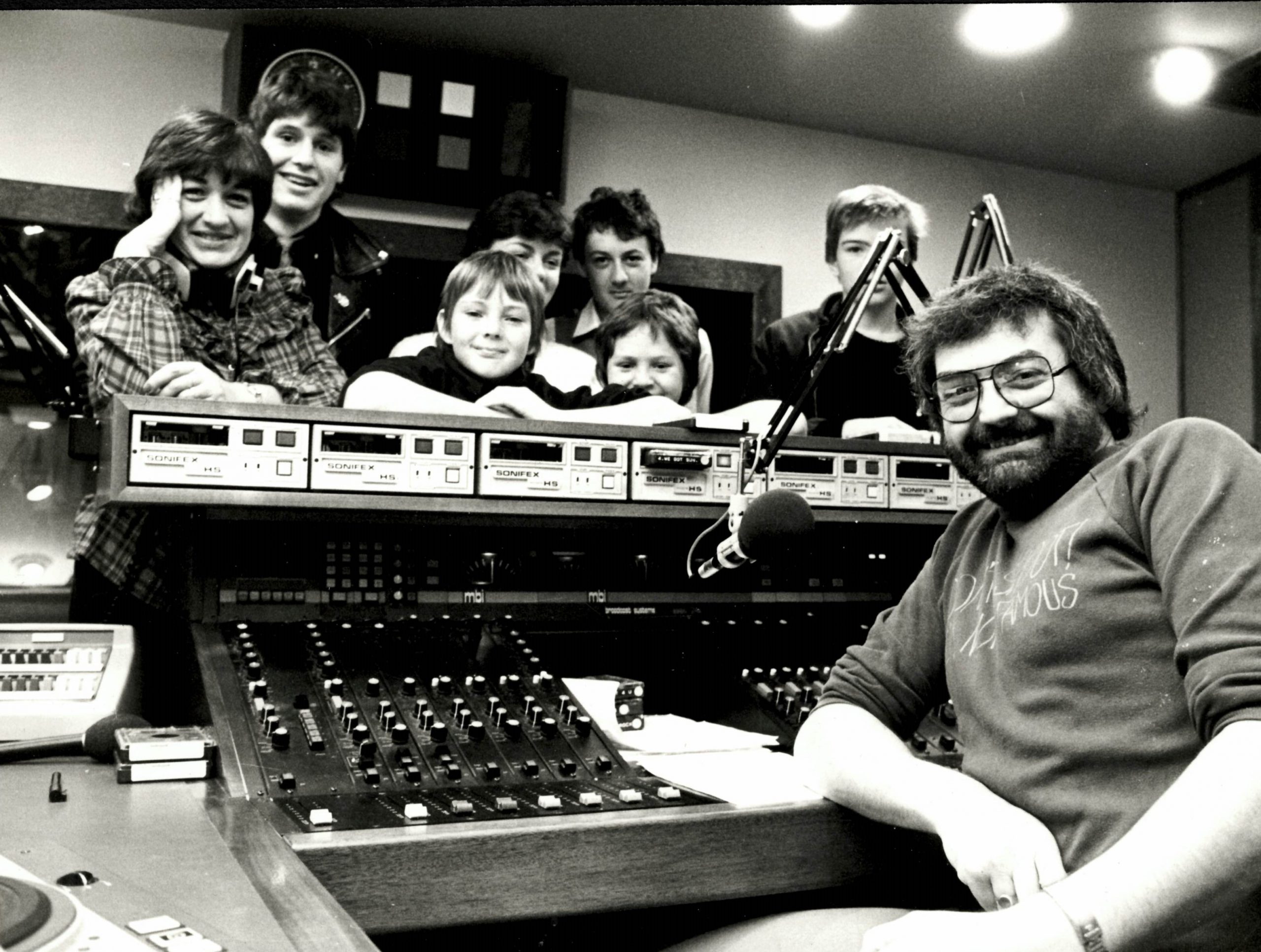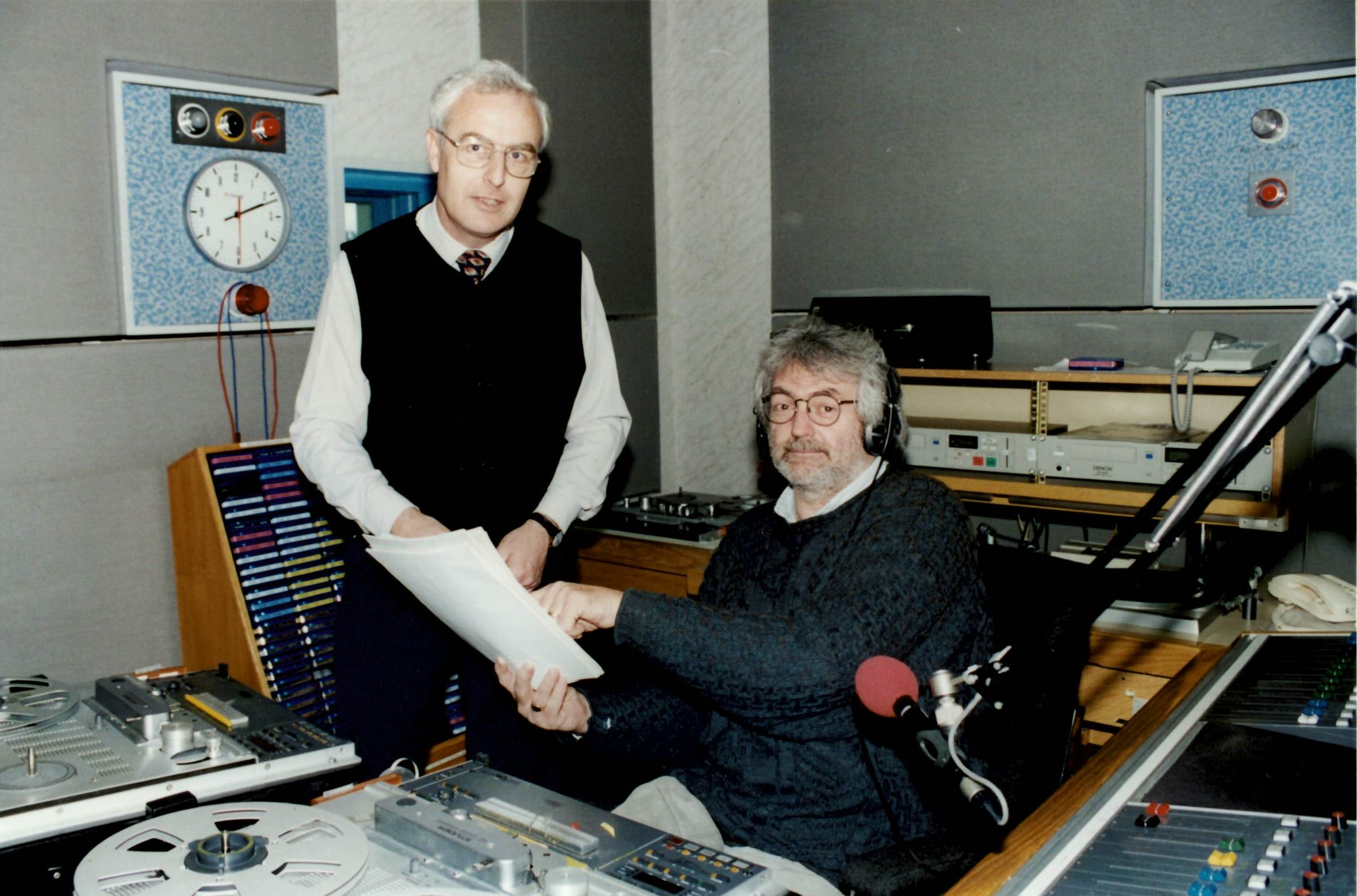 Mike George was a long serving presenter at both Worcester radio stations. Here he is showing visitors round the Wyvern studio at Barbourne Terrace in 1982, and then whilst at BBC Hereford & Worcester in 1995 with Tony Wherry, County Archivist. Mike was also a regular visitor here researching his family history. Photos taken from our Worcestershire Photographic Survey.
It's not just local radio where we have featured. Several times we've contributed to national radio programmes. A few years ago we were asked to take part in an episode of Radio 4s Open Country. They were looking at Crookbarrow Hill (Whittington Tump) and asked if an archaeologist could come along. Adam Mindykowski went over and shared his knowledge, along with the other guests. The programme can still be listened to.