Worcestershire World War 100 – Mediterranean Campaigns
Did you know that the Worcestershire regiment had a battalion at Gallipoli in the First World War? That Worcestershire Yeomanry fought in Egypt and Palestine? Or that Worcestershire soldiers fought at Basra in modern day Iraq?
A new leaflet has been produced by the Worcestershire World War One Hundred team all about Worcestershire's links to the Mediterranean campaigns. The image which comes to mind about the First World War is the Western Front, but many soldiers served further afield, including lots from Worcestershire. During the centenary commemorations some of these actions were remembered, and relatives of men who served in the Near East contributed to the People's Exhibition and provided details about their relatives lives. Some of this information has been used in a leaflet which brings together details of some of the Worcestershire units which were stationed in these places.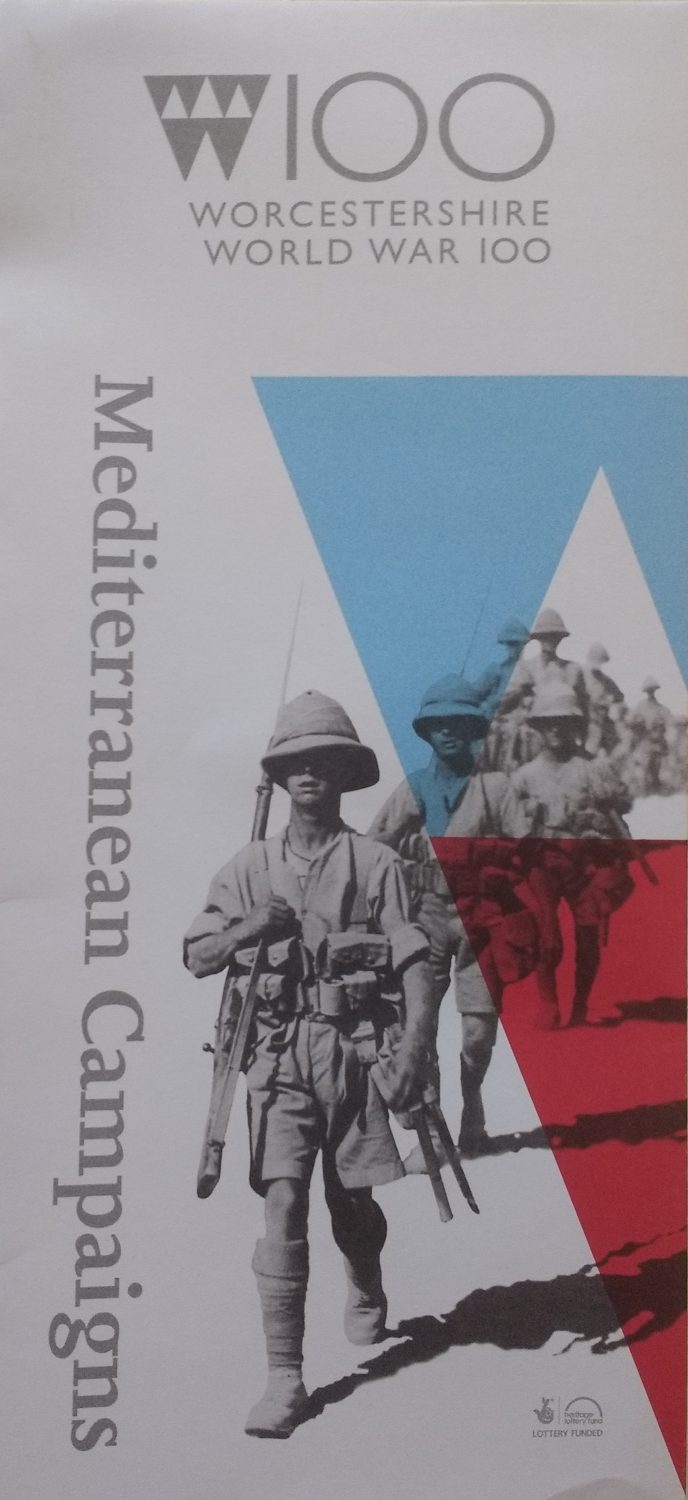 One unit included is the 9th Battalion of the Worcestershire regiment, who arrived in Gallipoli in June 1915, before being part of the Mesopotamia campaign fighting along the River Tigris to Baghdad. This part of the war is not well known, and when British forces were in Iraq 10 years ago news stories sometimes featured current soldiers visiting WWI cemeteries there to honour their predecessors. Cyril Sladden of Badsey served as an officer in the Battalion, rising from 2nd Lieutenant to Major and acting Commanding Officer. Cyril's letters home are here in the archives and have been used over the past few years.
The leaflet is free and can be obtained from the Explore the Past desk in The Hive, Worcester Tourist Information Centre and the Soldier Gallery in Worcester Art Gallery & Museum. It has been funded by Heritage Lottery Fund through the Worcestershire World war One Hundred project.
In the past Worcester trails about Vesta Tilley & Woodbine Willie have been produced as part of the project, and a guide to Blackpole Munitions Factory. These are still available to pick up.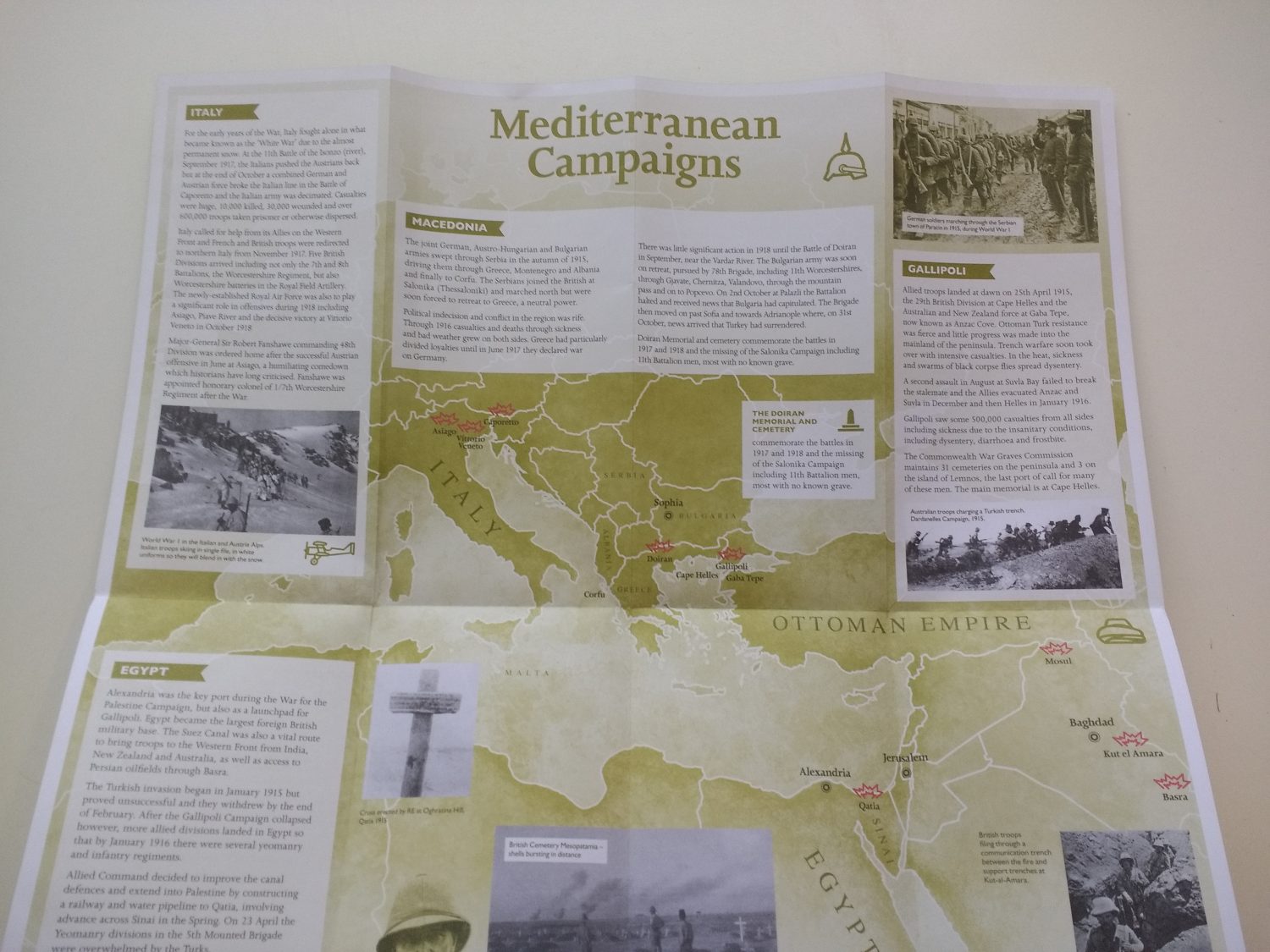 3 responses to "Worcestershire World War 100 – Mediterranean Campaigns"