The Friends are back online!
After a few problems with our previous website, The Friends of Worcestershire Archives are delighted to announce that information about us is now back online!   You can find us at https://www.explorethepast.co.uk/about-us/support-us/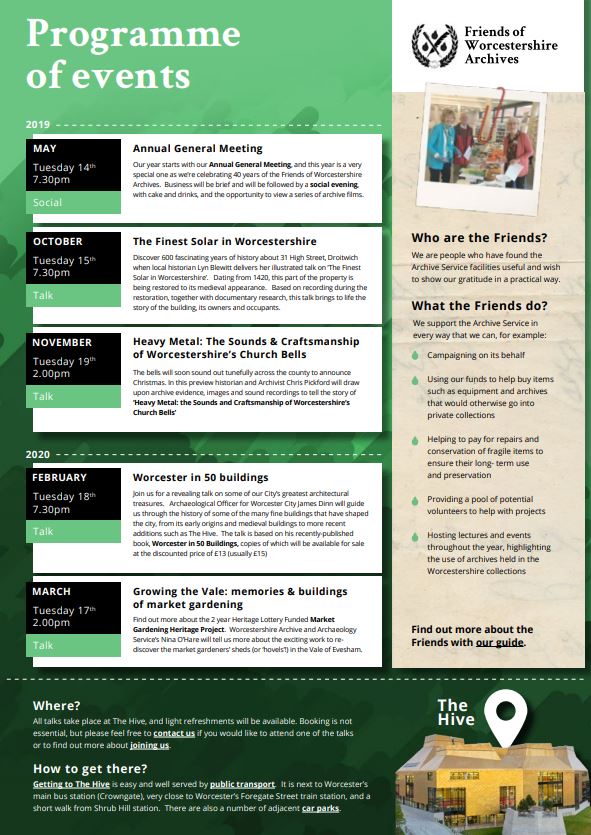 We are really pleased to be part of the Explore The Past website and, given our close relationship with the archive and archaeology service, it seemed like the perfect place for new and current members to find out more about us.   Information available includes how we help the Archives, details of our annual programme of talks and events and how to join us.
Our next is event is going to be our 40th Anniversary celebration on 14th May at The Hive.  We are inviting members of the Worcestershire Local History Forum and information has already been sent to each group.    If you are a member of Worcestershire Local History Forum and would like to attend please  contact your group for more information.  RSVPs are required by 30th April.
Jacquie Hartwright
Secretary, Friends of Worcestershire Archives