The Charles Archive: Digital archive deposited, a lasting legacy made accessible to all
The Charles Archive, held by Worcestershire Archive & Archaeology Service, contains thousands of individual sketches, drawings, photographs, plans, surveys and reports that relate to the c. 250 buildings, in Worcestershire, that Freddie, Mary and their team of architects, conserved and restored whilst they were in practice.
Thanks to grant funding from Historic England, the original archive has been electronically catalogued and is now fully accessible at Explore the Past at the Hive in Worcester. A digital archive of c. 1000 images has also been created by our in-house Digitisation Team and we are pleased to announce that this digital archive has now been deposited, in full, with the Archaeology Data Service (ADS), to be made fully accessible online. Low resolution digital images and information relating to the date, form and conservation of c. 150 buildings is also available via the Worcestershire Historic Environment Record (HER) and Worcester City HER.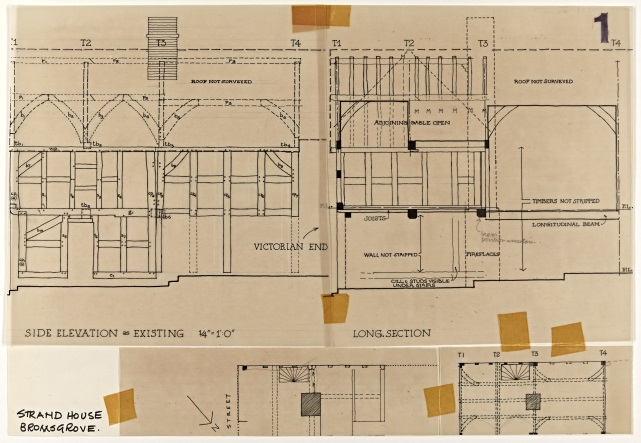 The Charles Archive Project has enabled us to explore, in more detail, many listed and some almost forgotten buildings, and has allowed us to add a wealth of information and detail into our own records so that future researchers, planners and building historians alike can better understand what our towns used to look like and how best to preserve what remains. For example, The Charles Archive Project has greatly enriched our understanding of the above, now demolished, 14th century hall house, on Birmingham Road, Bromsgrove (recorded as Strand House in the Charles Archive). Described as ' a building worth preserving' Strand House/15 Birmingham Road was unfortunately lost as a result of post war re-development and expansion.
More to come!
We were thrilled to announce last week that further grant funding, curtesy of Historic England and the Vernacular Architecture Group, has been awarded to support a second stage of digitisation. This grant will be used to fund the digitisation of the entire slide catalogue, which is less accessible and at greater risk of future deterioration, in its original form. These digitised images, like those produced during the first stage of the project will, in due course, also be made accessible to all via ADS.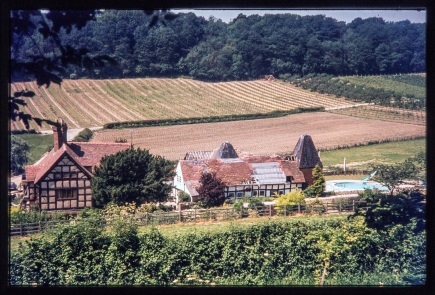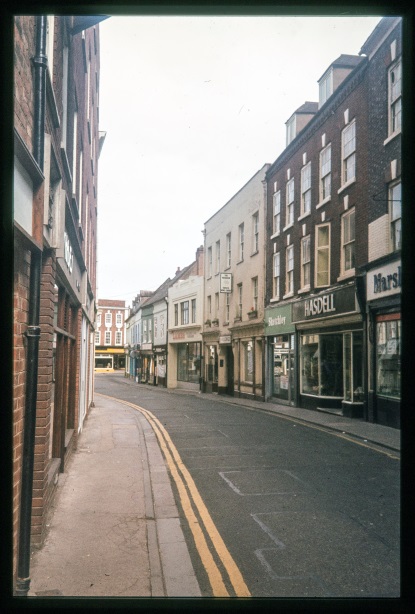 A significant collection in its own right, the Charles Archive contains c. 1000 slides that will be digitised thanks to a second stage of funding by Historic England and the Vernacular Architecture Group (CA_BA12857-64-3_b2 and CA_BA12857-64-6_a1) © Worcestershire County Council: Charles Archive Collection