Christmas Cards to Vesta Tilley
Christmas cards feature in several of our collections, some of which we have shared before on our blog. Within the Vesta Tilley archive there are several Christmas cards which were sent to her, particularly during the First World war.
Vesta Tilley, born Matilda Powles, was one of the top worldwide Music Hall artists of the late 19th and early 20th century. Her performances, usually dressed as a man, included six successful American tours, and at one time was probably the highest paid woman in the country.  She was born here in Worcester, near Tallow Hill, and her links to the city are marked in a number of ways with various buildings names after her, and a statue on a bollard in the Cornmarket. After retiring from the stage she then started performing again once war started, supporting recruitment drives and performing to soldiers including at convalescent homes. She was a major star of her day and her performances were eagerly anticipated. Married to Walter de Frece, she retired again at the end of the war to concentrate on supporting her husband's political career as an MP.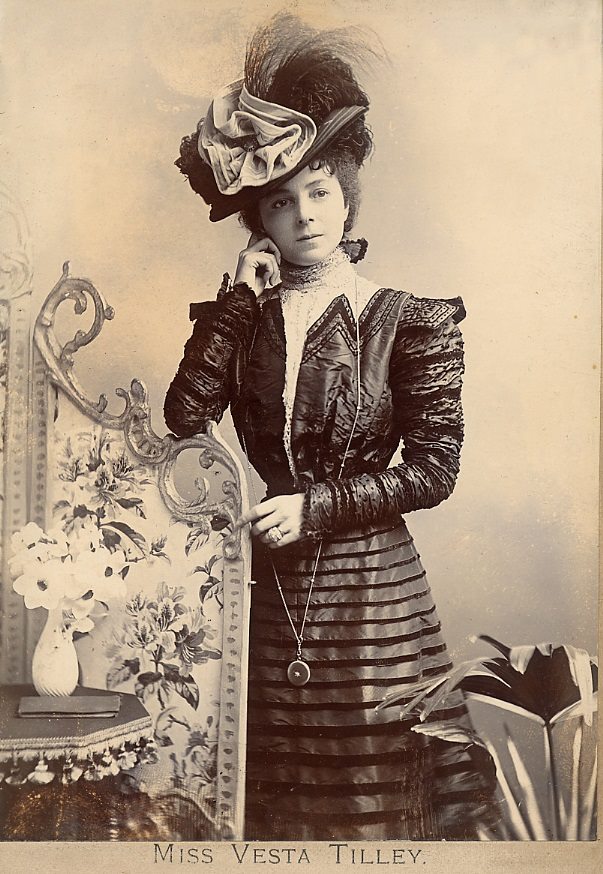 Around 15 years ago we acquired a collection of her own personal archives, including scrapbooks she'd kept with newspaper cuttings about her performances, fan mail and cards. With her importance in the Music hall worlds we have researchers from around the world coming to use it over the years.
Within the WWI period there are several cards sent by different units. They are not necessarily the most festive looking Christmas cards you've seen, but are quite personal to the particular unit. They were obviously keen to send her festive greetings.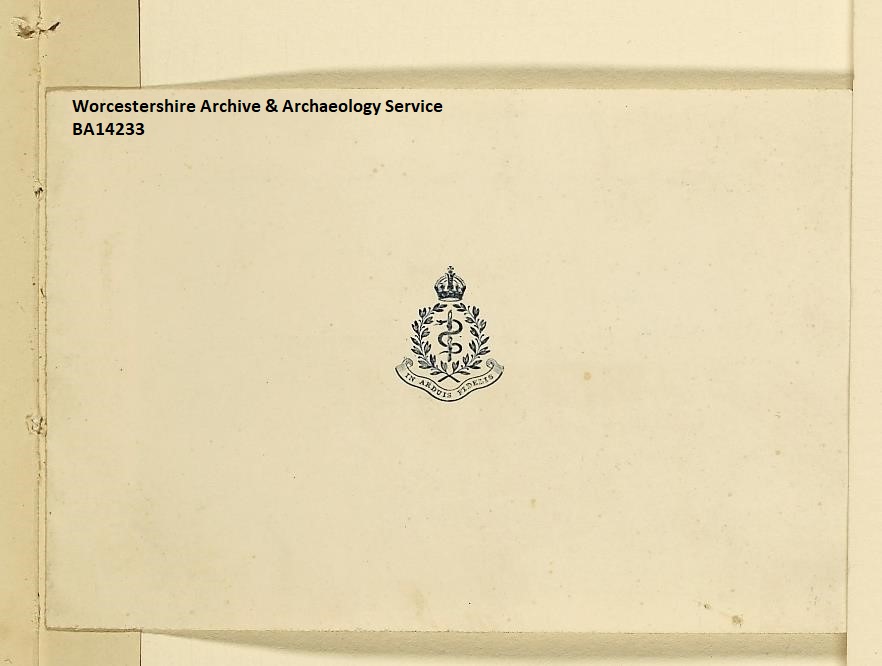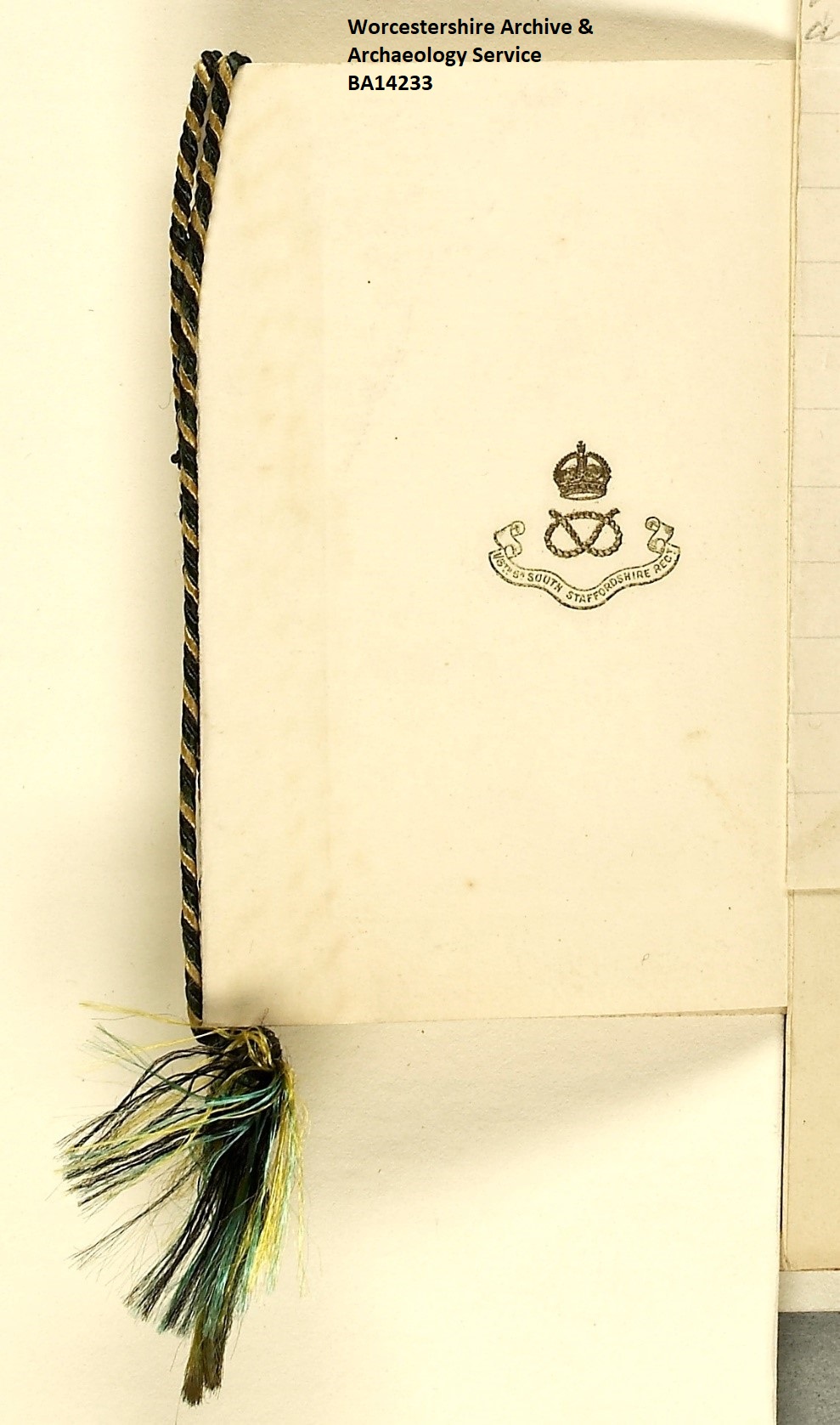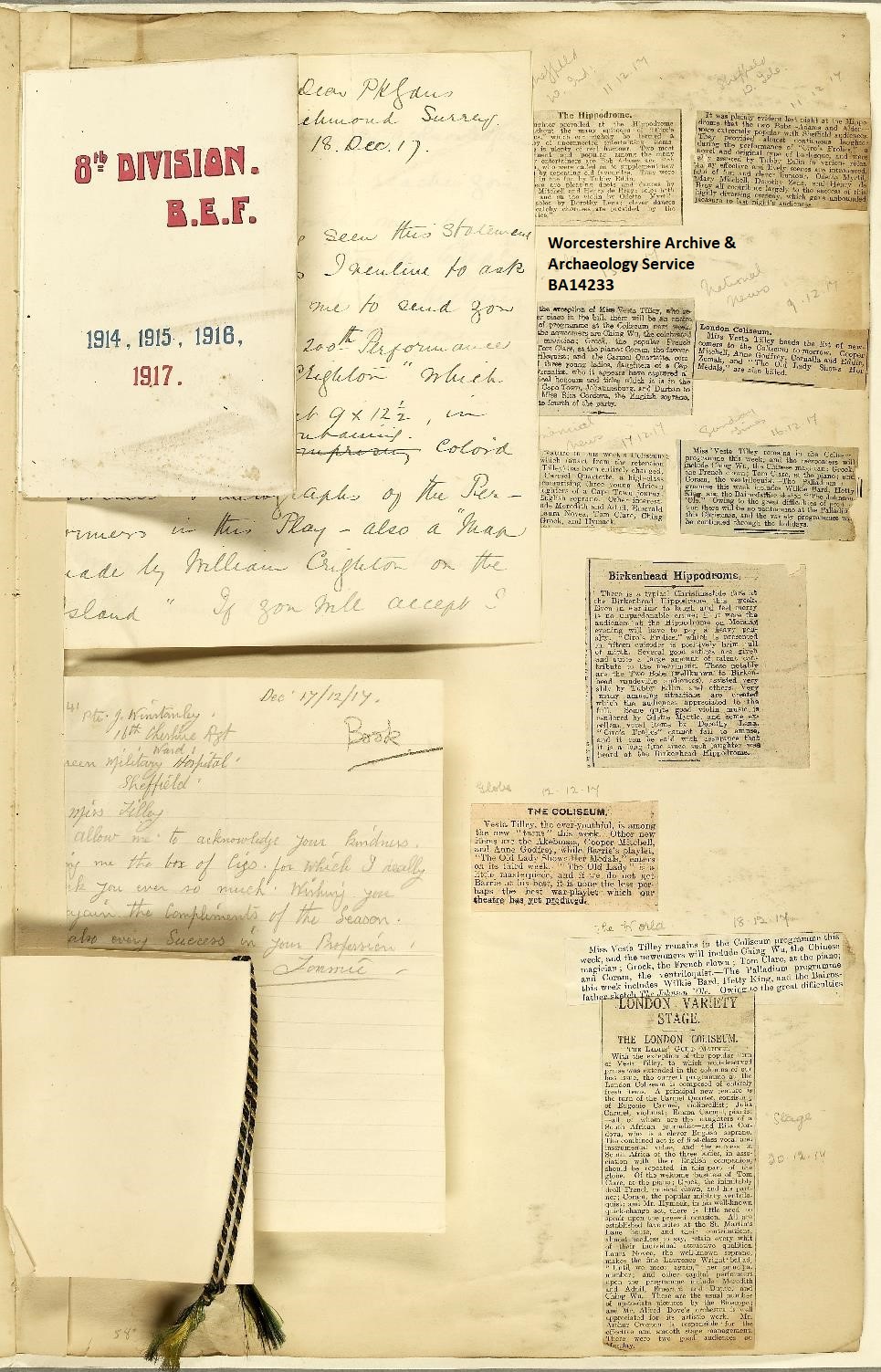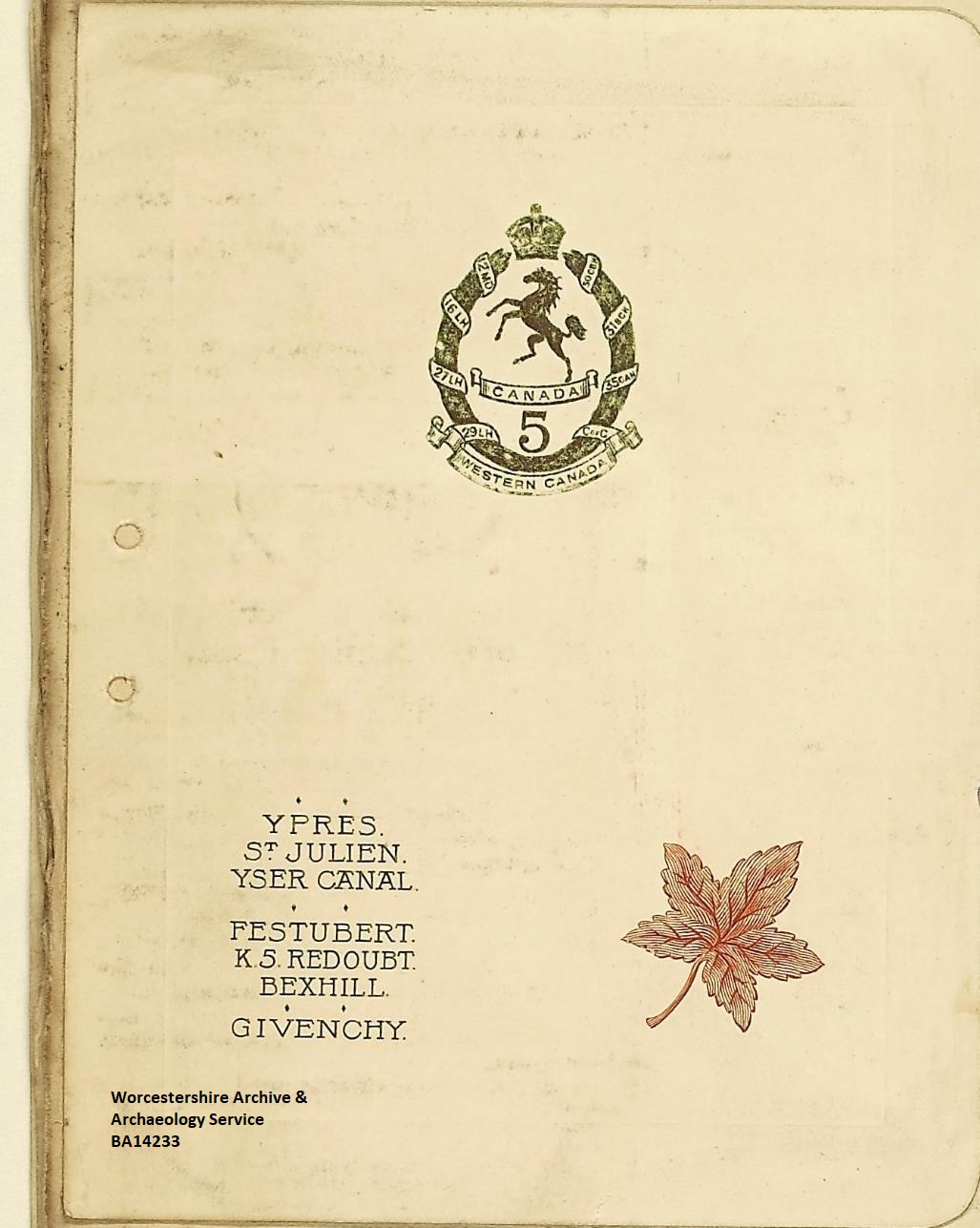 Find out more about Vesta Tilley and take a walk around Worcester taking in places connected to her, on our Vesta Tilley Trail. Her archive is also available for people to view here in The Hive.