Organic farming in Worcestershire, 1953 – 1979
Sophie is a student on the University of Liverpool's Archive course. She has come to us for a placement, finding out about how we do things as well as carrying out a cataloguing assignment for her course. She's written this blog about her time here, working on the Sandilands Plan Nursery archives.
I had always assumed that organic farming and the consumer movement toward buying organic food products was a 21st century trend. However, my assumption was challenged when I began a 2-week University placement with the Worcestershire Archive and Archaeology service at The Hive. During my placement, I was tasked with cataloguing 38 administrative diaries of Sandilands plant nursery in Offenham, Worcestershire. The diaries were accessioned by the Archive service in 2018 and date from 1953 through to 1979. They record the daily activities of the 10-acre horticultural holding of Wilfred George Cole, whose family owned the nursery for 2 generations. As well as being the first local grower of peppers and an innovator of greenhouse tomatoes, Cole was also a pioneer of organic farming methods. Organic farming is defined by the Ministry of Agriculture, Food, and Rural affairs as "…a holistic system designed to optimize the productivity and fitness of diverse communities within the agro-ecosystem, including soil organisms, plants, livestock and people. The principal goal of organic production is to develop enterprises that are sustainable and harmonious with the environment." and this concept's origins can be traced back to the 1940s. The Sandilands administrative diaries show how after development of the concept of organic farming, horticulturalists such as Cole were adopting the concept and incorporating it in to their working practices.
In his diaries, Cole recorded all of information that you would expect to be very important to a horticulturalist: he carefully noted details about the weather, the progress of his crops, financial information, and the distribution of jobs amongst his staff (depending on which field needed sowing or which crops needed harvesting). If you look at the image below, you can see a snapshot of entries from Cole's diary from 29th June 1958 – 5th July 1958. These entries are typical of Cole's diaries: concise, informative, and insightful. For example, on the 3rd of July 1958 Cole noted that it was a "Very nice day. Warm but not too hot", and a summary of the jobs that had been undertaken that day, including "Runner bean picking", "myself watered 14 bays", and "Albert leek planting". The diaries give an insight in to the various lows and highs of life at the nursery, from periods of heavy rain in March 1968 (Cole wrote "Rain and more Rain!!!!") to the successful completion of tomato harvesting in September 1972.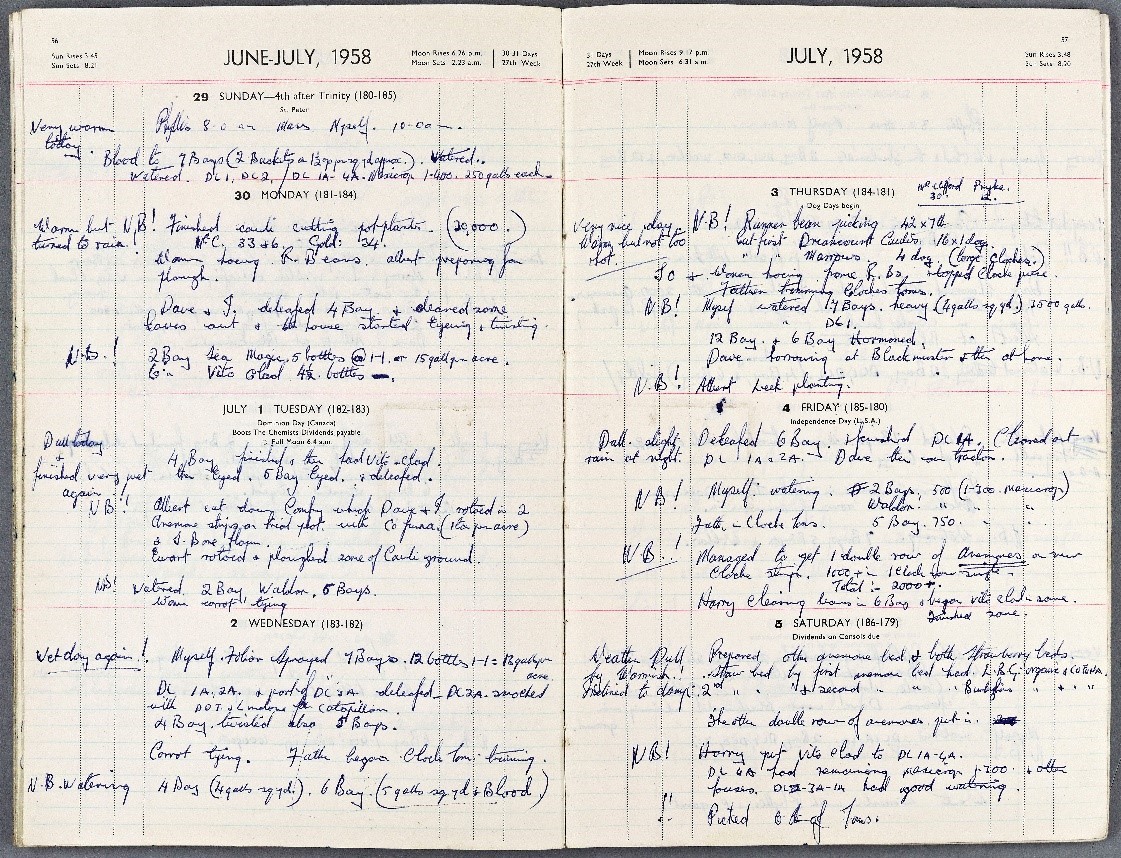 In addition to these entries, Cole stored newspaper cuttings, correspondence, receipts, and advertisement leaflets within the diaries, all related to the administrative aspects of running a plant nursery. The advertisement leaflets reveal the array of interesting organic products available at the time. If you look below, you can see some examples of the leaflets found within the diaries. These leaflets advertised products such as, "Eclipse: Compound Fish Manures", "Maxicrop Liquefied Seaweed", and "Chase Sea Magic", the latter of which Cole refers to in his diary entry for the 30th of June 1958, "2 bay, Sea magic, five bottles", demonstrating how he used these products to organically fertilise the crops in his nursery. In addition to the organic fertilisers, organic seeds were also on the market for environmentally-conscious growers in the mid-20th century, demonstrated by the leaflet for "Chase Organically-grown Seeds".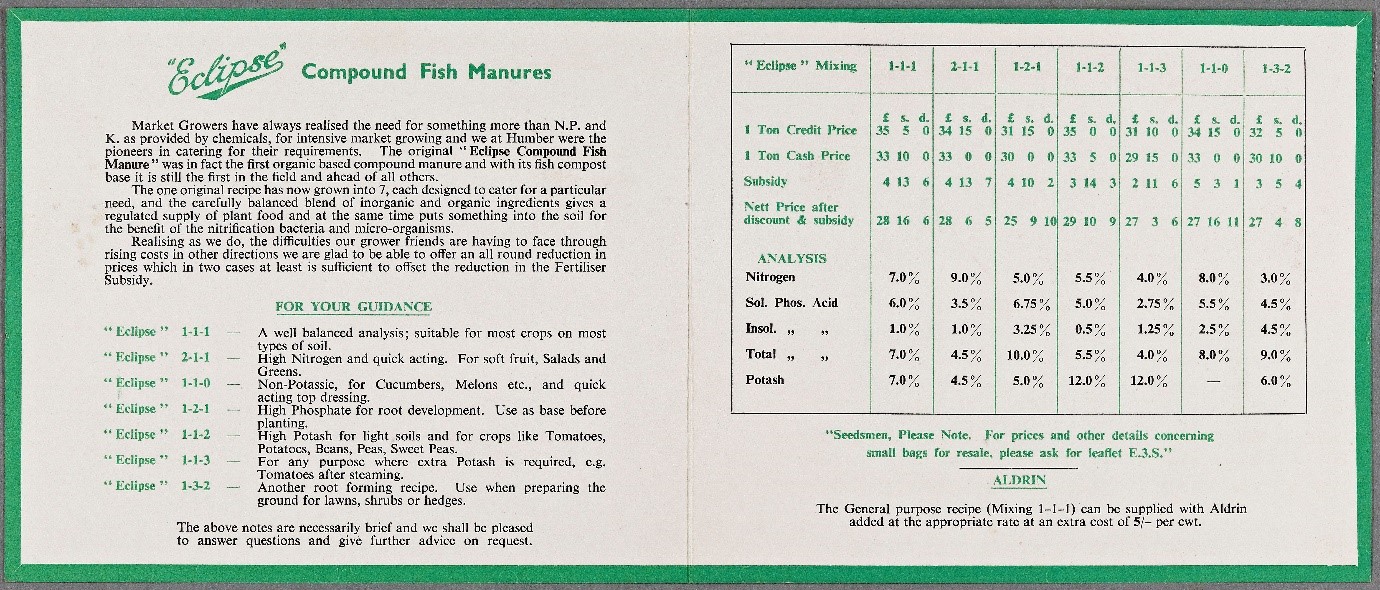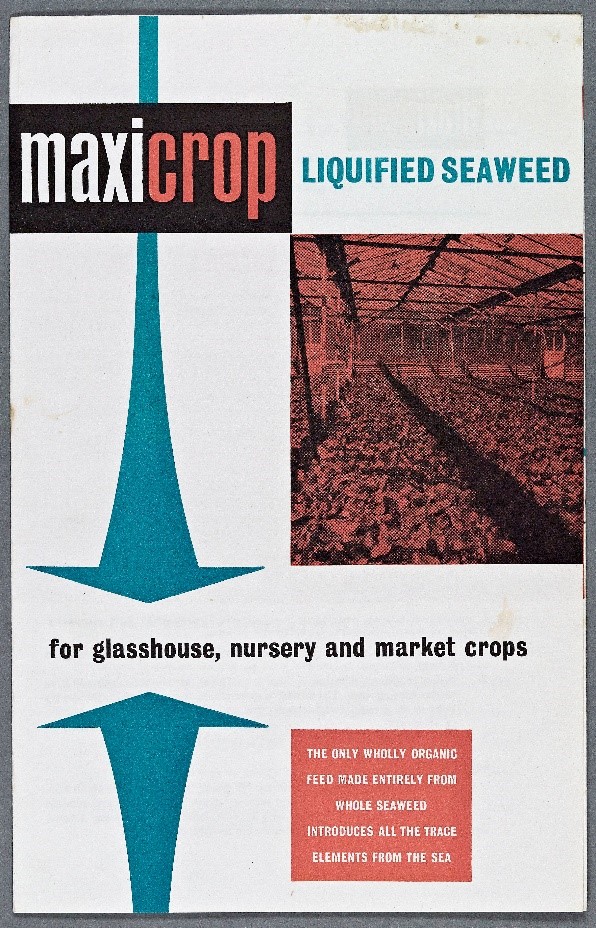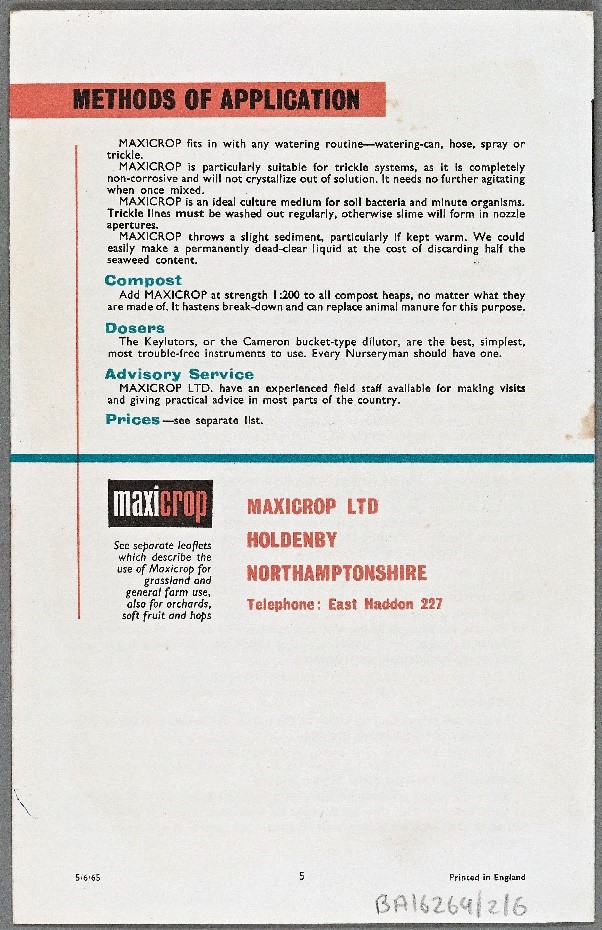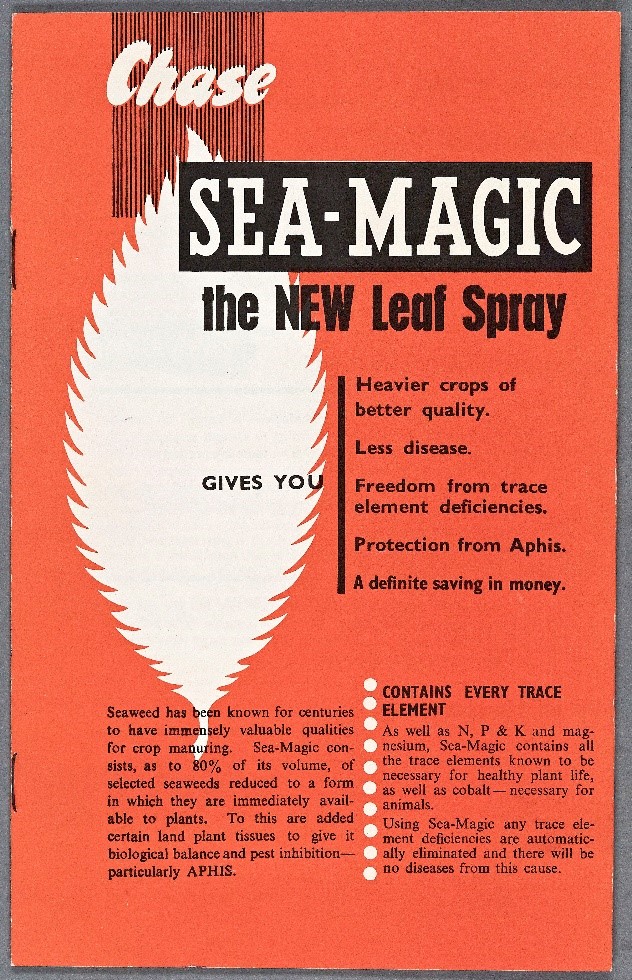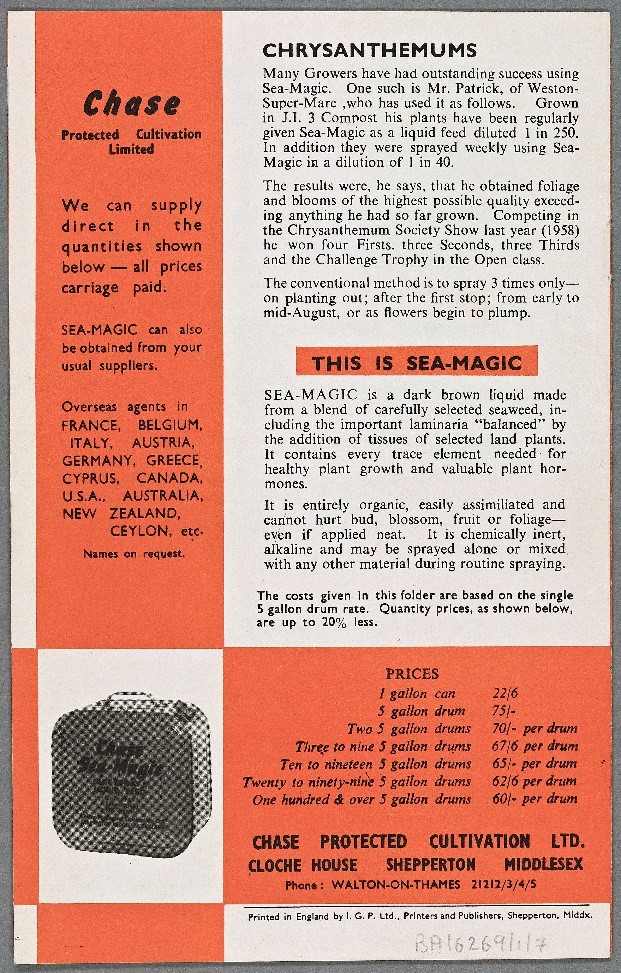 Despite being predominantly administrative diaries, not all of Cole's entries are purely functional. The diaries also include insights into Cole and his family's personal lives, with references to their summer holidays, hobbies, and health throughout the years.
So the next time you go to buy an organic lettuce or a punnet of organic tomatoes in the supermarket, think back to these diaries and the insight they give about Wilfred George Cole's career as a horticulturalist and a pioneer of organic farming in the mid-20th Century. The diaries can be viewed at The Hive's reading room, and are a fascinating read for anyone interested in the development of organic farming methods and in the local history of agriculture in Worcestershire.
This archive also has a link to our Market Gardening Project as the family began as a market gardening family. On the 1939 Register he's down as a 17 year old market gardener apprentice in Offenham with his parents, his Dad (George) being a market gardener. Next door at Sandylands is the grandmother. On earlier census they are in Evesham on The Vine/Merstow Green, with Grandad George senior and Great Grandad John listed as market gardeners back to 1841, so it obviously ran in the family.
The Nursery was bought by R & L Holt in 1979 and is still operating on the site, now specialising in tomatoes.
We're over halfway through our Heritage Lottery Funded project to record, celebrate and share the heritage of market gardening in the Vale of Evesham.