Hidden History and Hidden Heroes
We have started a new series on Tuesday highlighting the underrepresented parts of history and our collections – you can find them on social media by looking for #HiddenHeroes or #HiddenHistory.  These people or groups may be hard to find within the archives, or difficult to find in the archaeological record. It may be due to how people and groups were recorded (or not recorded!) in the past, or due to records of some groups being less likely to come to us. Although we're a countywide service we know that coverage of our collections is not even, which we know from experience of looking for examples within our collections, and we are working on improving this. In the meantime we have started to highlight some of the stories we know about.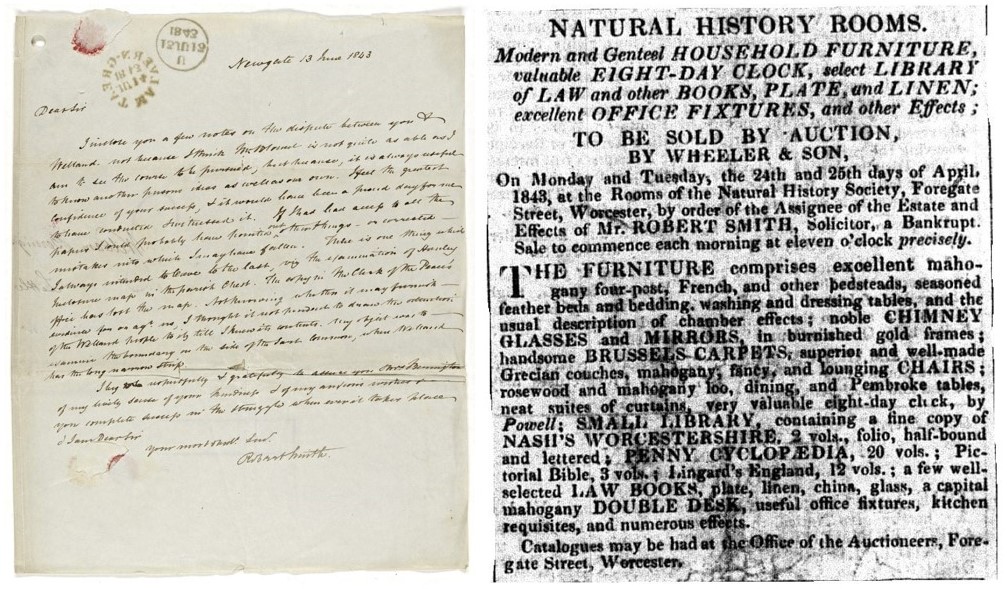 Our first Hidden Hero was Robert Smith, solicitor to William Berrington in the mid-1800s, who faced injustice that effected his life to the extent of imprisonment and bankruptcy. Due to past criminalisation of male homosexuality he was sentenced to one year in prison and his possessions auctioned at the Natural History Rooms. We hold some of his letters in the archives. From the court records we can see that many of his friends and his employer stood by him and supported him.
Many other cases are recorded within our archive court and prison records which can be a starting point for researching LGBTQ+ history. With homosexuality being criminalised for many years it makes finding information about LGBTQ+ history difficult to research.
Read more about Robert on our blog.
There are a number of professions where women are underrepresented and can be overlooked. In architecture fewer than 4% of UK architects were women when Mary Charles chose to pursue this as her career. With a passion for timber framed buildings and talent for illustration, Mary and her husband Freddie (above) led the way in conservation work – in Worcestershire alone, they were involved in the restoration of over 250 timber buildings. For her commitment to women's education and determination to follow her own path, alongside her trailblazing work, Mary Charles deserves recognition.
Mary and Freddie's work archive was passed to us, and a Historic England grant enabled us to conserve it and digitise it. We wrote a long series of blogs about different projects they were involved in. Find out more about Mary's life and work in our blog.

These photos show Mosques in Worcester.
As well as looking back we also collect current and recent information for our collections to ensure that we reflect the county. We have strong links to many Christian denominations, and we are the Diocesan Archive for Worcester, but we know that other religious groups don't have the same history of contact with us and are less aware of us.  As prominent, and sometimes the oldest buildings in a community, we have large numbers of photos of churches, but we have few about Mosques and Temples. We are keen to ensure that we can fill gaps where possible, working with local people.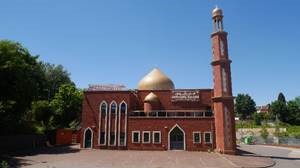 The Redditch Mosque was featured in an article about our 20th Century Architecture Project. Although built in the 21stC, we thought it was a good example of the changing historic landscape, which reflects a changing community.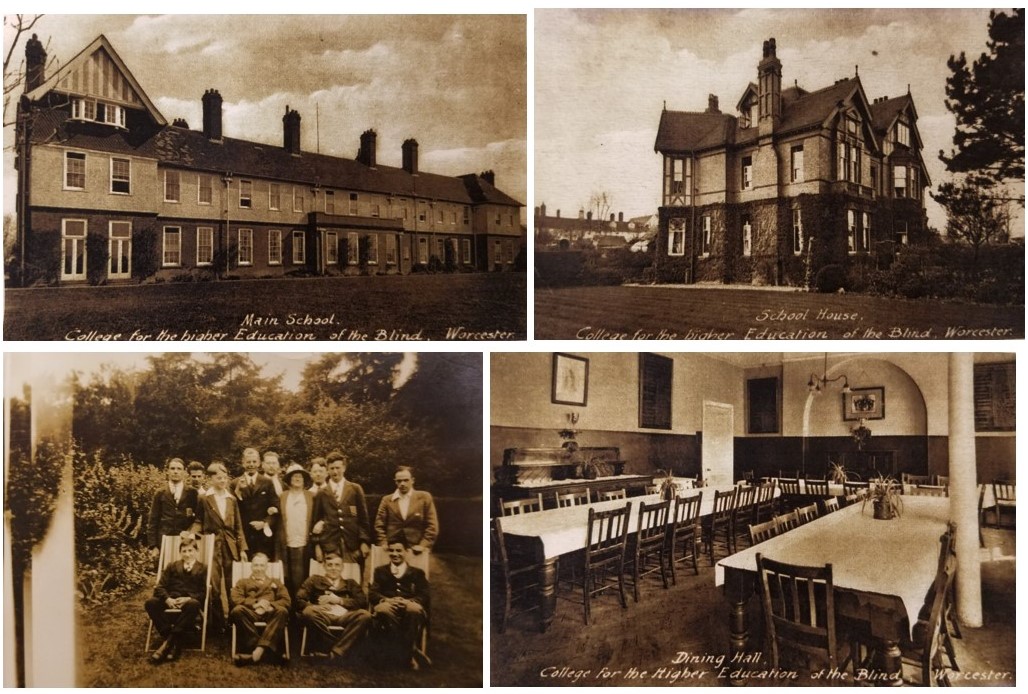 Disability is often hard to see in the archives or archaeological record, and may not mentioned, despite a significant number of people having some level of disability. Here in Worcester we have New College Worcester, and they have made several deposits to the archives over the years. NCW, formerly Worcester College for the Blind, was founded in 1866 and is a national residential school and college for young people aged 11 to 19 who are blind or visually impaired. These photos in the archives (ref 705:1591 BA14067) date from early 20th Century, and are donated by Rev P.A. Hughes, pupil, teacher and Headmaster. They show the college facilities such as the dining hall, Main School and School House. P.A. Hughes stands 3rd from left, next to the then Headmaster Mr. Brown, 4th from the left.
Over the coming weeks we will be sharing more stories. We are also seeking to share ideas and build closer bonds with underrepresented communities to hopefully increase diversity in the archives so watch this space.