Edgar Wheeler – Market Gardener and Football Reporter
A local football story was uncovered during the Market Gardening Heritage Project, whilst going through one of the hovels which is being restored as part of the project. The hovel's contents, which had been left behind by Edgar Wheeler after he died in the 1990s, included report sheets for the Evesham Journal, for whom he sent match reports, as well as his gardening tools and paperwork.
The Hovel in Cleeve Prior, now owned by Cleeve Prior Heritage Trust, is one of three being restored as part of the project funded by National Lottery Heritage Fund. Once common throughout the Vale of Evesham, these are the structures built by market gardeners where they worked, stored produce and tools, and sometimes slept during harvest time. Now mostly fallen out of use, they are declining. This one was owned by Edgar Wheeler since the 1940s. After he died the hovel was left, along with the content. These have been sorted and catalogued, with some returned to the hovel for people to see during a visit.
Among the paperwork were Evesham Journal football report sheets. Edgar was a keen football supporter, and was connected to Littletons United. He used to send report on the pre printed forms, some of which had stamps attached still.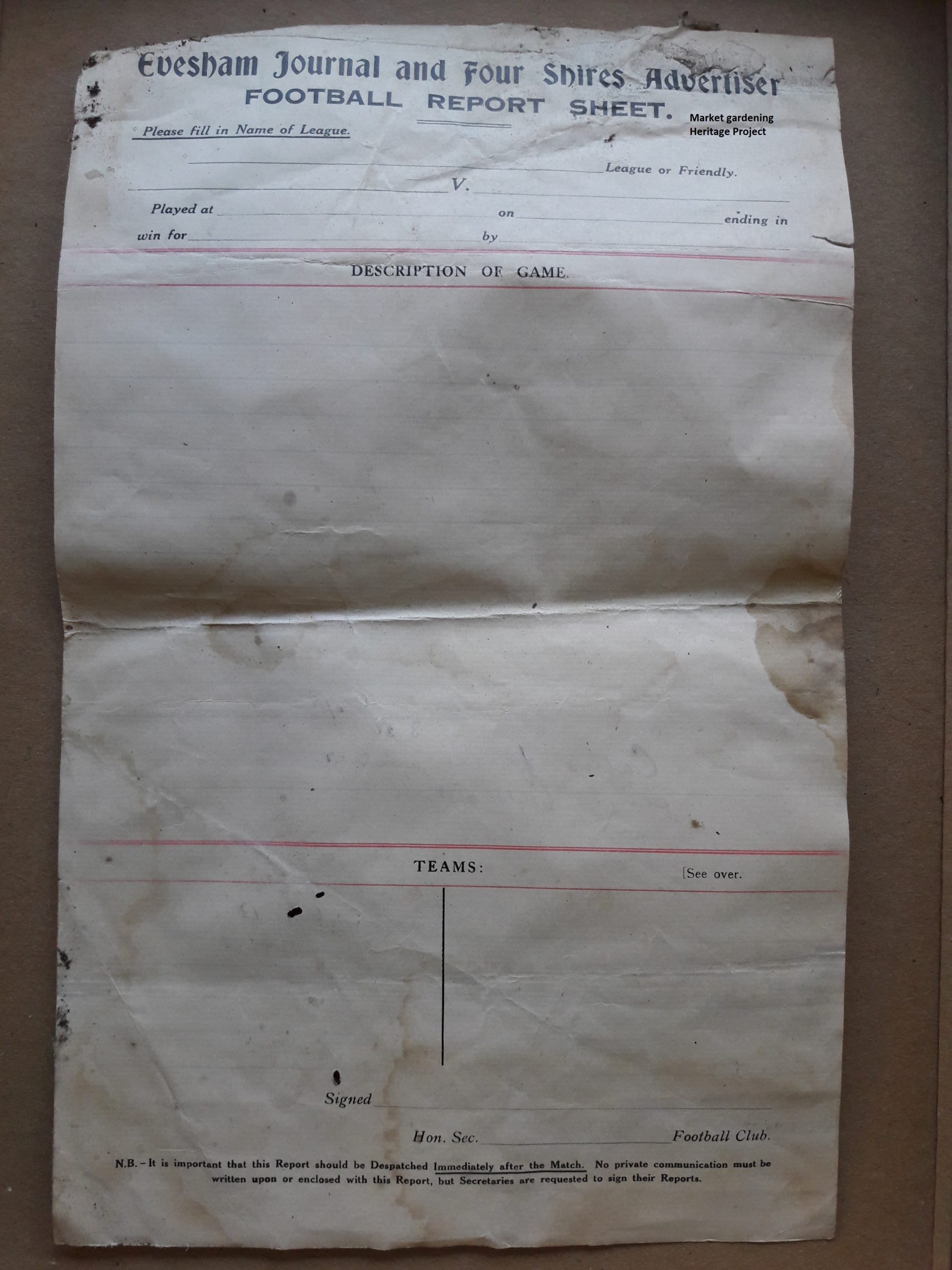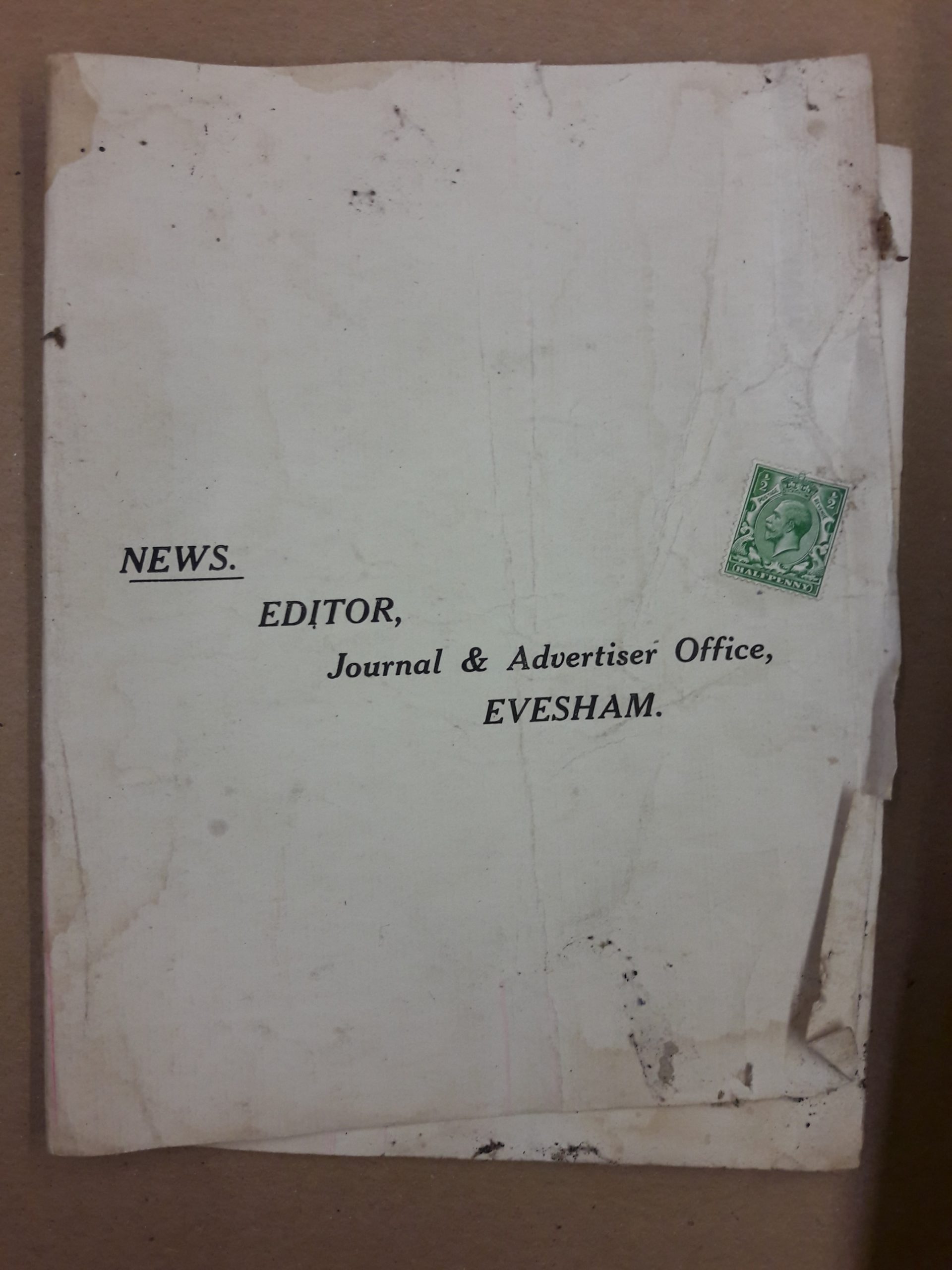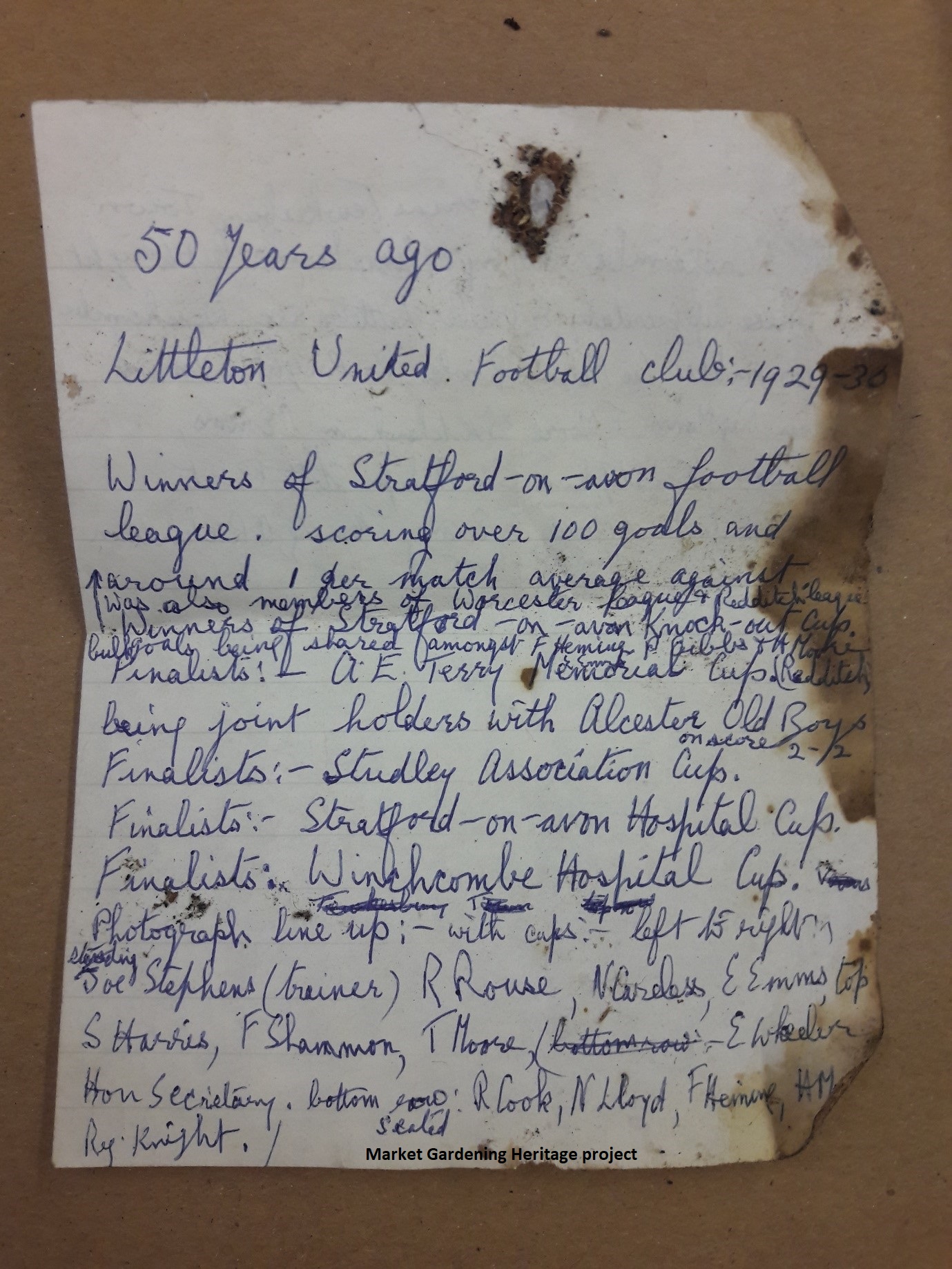 During the project we spoke to people about their memories of market gardening. Although hard work, there were plenty of social activities. There was a strong local football scene, some gardeners kept racing pigeons, and the Bretforton Silver Band contained many market gardeners.
You can view the Hovel during the Open Day on 21 August (details coming shortly), and information boards are going up, along with an app which will explain more about this hovel and market gardening in the Vale of Evesham. You can also find out more about the project on our project page.