Christmas and Kays
Did you ever go through Kays catalogue, looking at toys and gifts to put on your Christmas list?
Or did you work at Kays and can remember people sending in their Christmas orders?
Many people have vivid memories of Kays catalogues, especially in the run up to Christmas when hours could be spent going through them, deciding what to ask for at Christmas. Toys, games, accessories, clothes, books, dolls, musical instruments, sports equipment and cutting edge technology could all be found in the 900 pages. 
As a Worcester firm, lots of local people either worked for or had connections to Kays. The Worcester roots also meant that the city often featured on their catalogue covers, as seen here.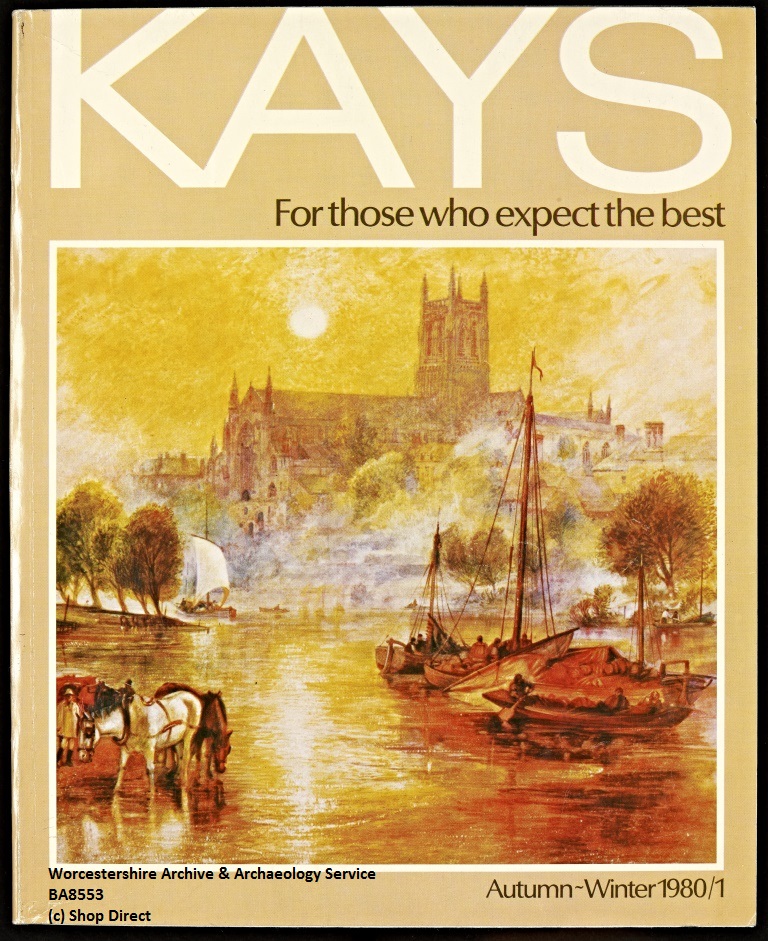 Within the archives we have a number of Kays catalogues. So, we've decided to wind the clock back and pick one to share with you, plumping for 1980/81. Colleagues who've helped access and digitise parts of this 1980-81 catalogue have loved reminiscing about the toys and recalling those they had as presents, so we hope you do too.
Games were a popular favourite in the early 80s, and amazingly some of these are still around today (with updated graphics). Connect 4, Downfall, Operation, Game of Life and Twister are just a few that immediately jump out, and quite a few of our staff remember playing these over Christmas. Test Match is also familiar from catalogues, but do you know anyone who had one? In 1980 Paul Daniels launched a series of magic sets to tie in with his TV shows, and one or two people remember being given these and performing magic tricks for their families.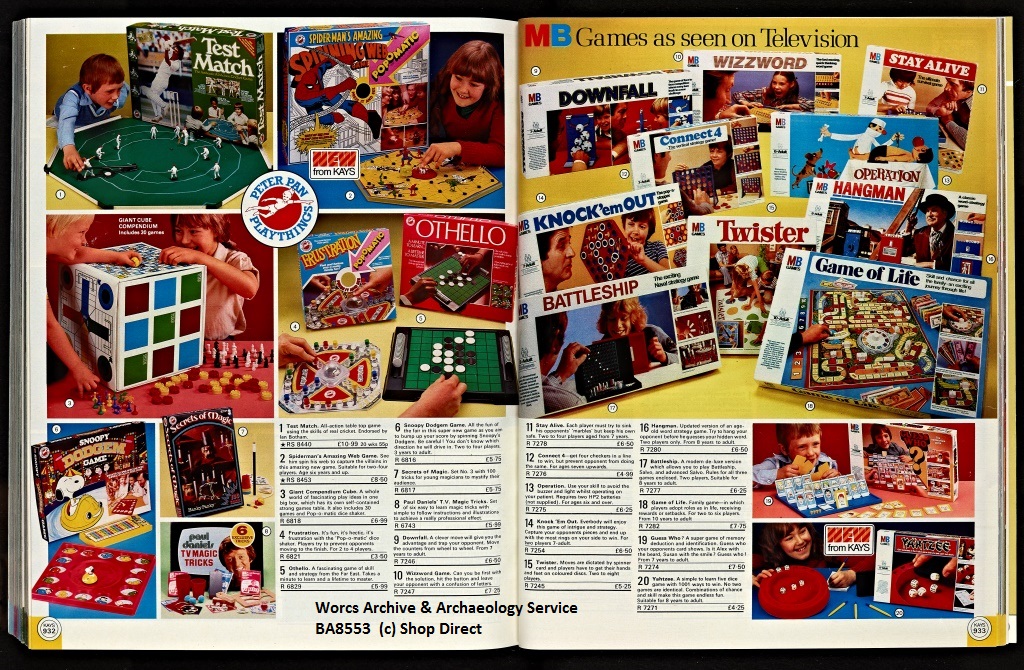 Action Man and Sindy were also 'must haves' with children. This catalogue has quite a few accessories available to go with the action figures. Paul, our outreach manager, remembers getting the Action Man Pursuit Vehicle one Christmas, possibly this particular year, and the jeep another. A number of colleagues remember the Sindy accessories as well, including the home and buggy.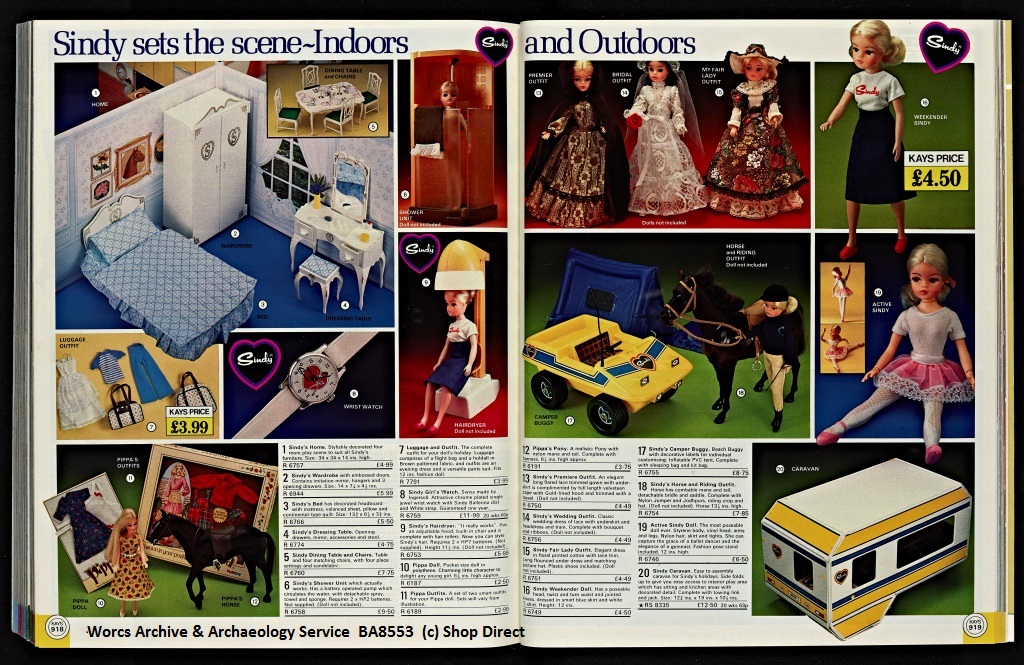 What annuals did you want for Christmas? No stocking was complete without at least one annual. Worzel Gummidge, Famous Five, The Professionals, Empire Strikes back and Grange Hill are among the options here.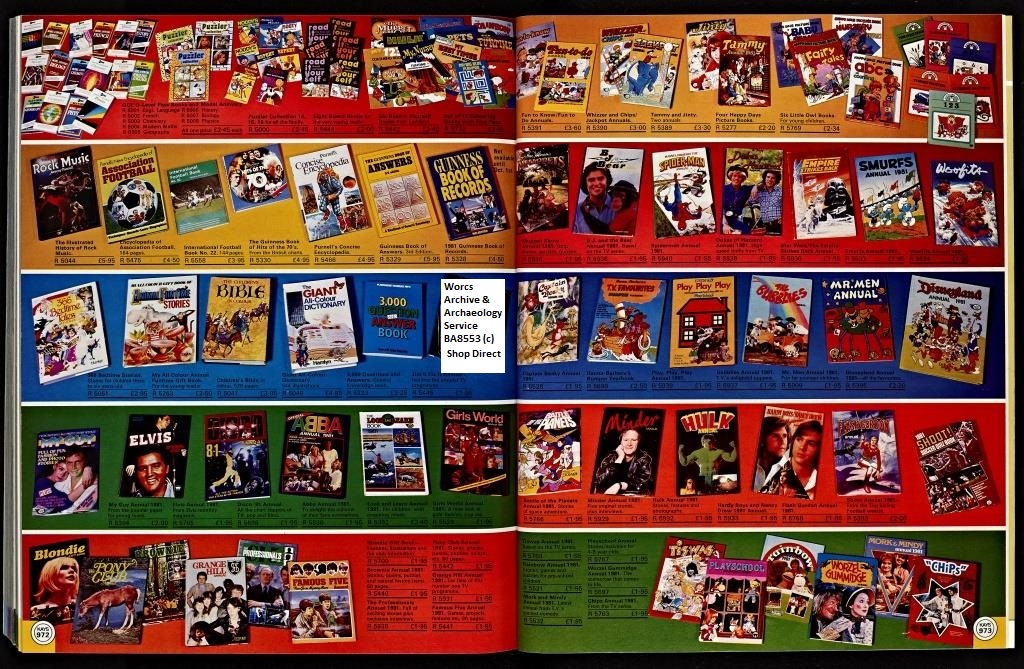 On a different note, do you remember having a Christmas hamper? To help with Christmas food shopping some people would order a food hamper, either with or without alcohol! There was even an weekly payment option, to help spread costs.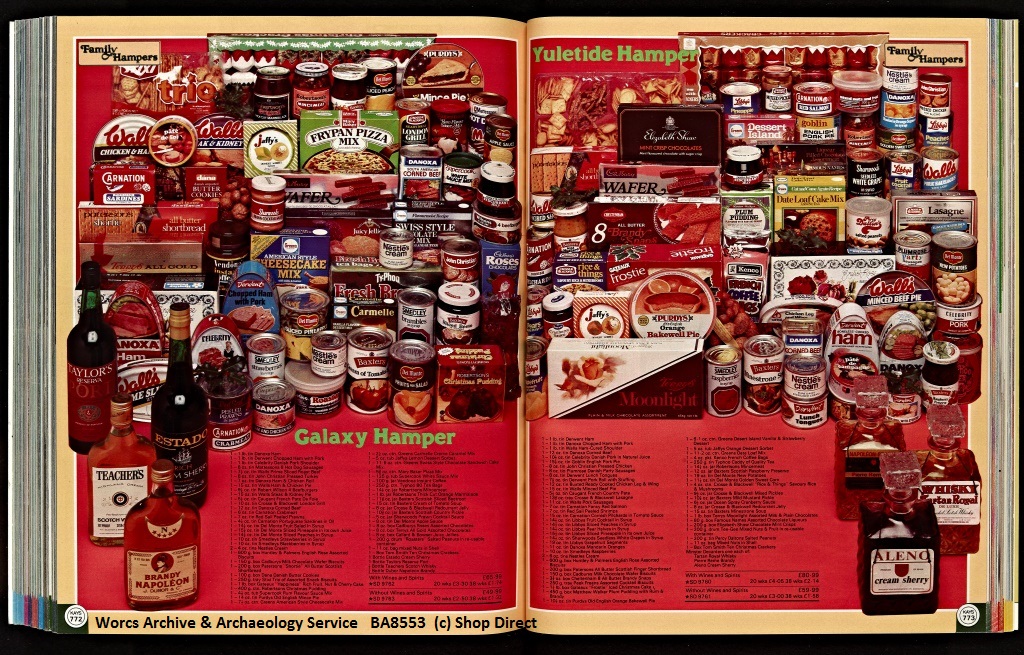 If you would like to view old Kays catalogues, you can see them here in the original archive area – check our archive catalogue to see which ones we have.
Thanks to Shop Direct for allowing us to reproduce these pages.
Thank you as well to our digitisation team for photographing the catalogues – find out more about our digitisation service for individuals and organisations here.