Exploring Small Pits, Big Ideas – day 3
The Hive, Worcester is home to all recently excavated finds recovered by Worcestershire Archaeology, so it was here that Small Pits, Big Ideas headed for the third and final day.
Splitting into two, half the group went down to our finds processing room whilst Jane, one of our finds specialists, helped the others identify and sort their finds. An addition to washing, finds processing involves counting and weighing.  Quantifying the amount of artefacts found is important for understanding the level of historical activity that occurred – was cheese made for household consumption or were the occupants making cheese to sell? Favourite finds were also selected and photographed according to archaeological convention, with a scale to show size.
After lunch, we all got some fresh air as Justin showed us the medieval and other archaeology found around and underneath The Hive – an interesting comparison to the rural medieval village we were investigating. Turning thoughts back to the latter, the young people produced some great reconstruction drawings and stories about medieval life before time was up on the last day.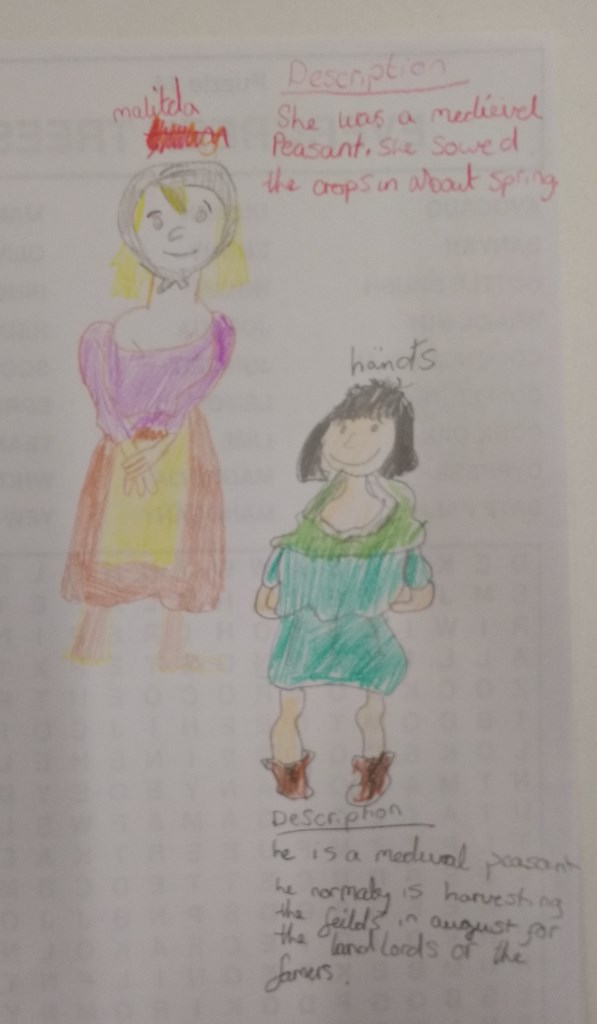 Over three days we learnt more about the village of White Ladies Aston and found evidence of its medieval and later inhabitants. Significantly, it also suggests that Carenza Lewis' method of digging test pits in gardens to investigate currently occupied (as opposed to abandoned) medieval settlements can work in Worcestershire.
Reflecting on the event afterwards, Carenza said "I was really impressed by the energy, interest and enthusiasm the young people all put into the digging – as the first people to dig there,  they should be very proud of the finds they made, which have shown how much there is to discover here".
Most importantly of all, we hope that the participating Looked After, Adopted and Kinship young people gained new skills and knowledge whilst having fun. All WAAS staff involved thoroughly enjoyed themselves and were equally  impressed by the group's hard work and enthusiasm. We look forward to finding out more about White Ladies Aston and working with another group of young people in a few months' time!
The project was run on behalf of Worcestershire Archaeological Society and funded by the Heritage Lottery Fund.