Market Gardening Heritage – Project Complete!
The Market Gardening Heritage Project has now officially ended, and we wanted to take a look back as well as saying a few thank yous. Many of you will have followed the progress either in person or through our social media over the past years.
The project began as one strand of a larger project proposal about the Vale of Evesham Landscape. Although not successful, the market gardening heritage strand was liked by the National Lottery Heritage Fund and we were encouraged to apply as a separate project. Market gardening was an important part of the Vale of Evesham, with many people employed directly or indirectly, and having a major impact on the economy and landscape. However, with major changes, and the large decline of market gardening, there is a danger that a lot of this heritage may be lost, and some people are unaware of this part of the area's history. The project aimed to record this information before it was too late, and the share it with local people to make people more aware.
Thank You!
The first thank you is to the National Lottery Heritage Fund who funded the majority of the project. Historic England and Worcestershire County Council also provided funding.
We also want to thank our partners – Cleeve Prior Heritage Trust, Vale Landscape Heritage Project, Evesham U3A, and Worcestershire Farmsteads Project. From these Brian, Ian, Gary, Chris, Alan and Becky joined us on our Steering Group and offered a lot of support and guidance.
Nina O'Hare was the Project Officer, who ably pulled together the many strands and kept the project on track and got us to the end.
We couldn't have done this without the 54 volunteers who helped in numerous ways, supplying 300 days worth of help, and over 50 people who willingly shared their memories, photos and information. Thank you for your support which enabled this to happen.
What did we achieve?
Hovels (structures built by market gardeners on their lands)
3 hovels were restored and can be visited. Cleeve Prior Heritage Trust and Vale Landscape Heritage Trust volunteers carried out most of the work. A team of volunteers also went through the content of the Cleeve Prior hovel, which was a time capsule as it was almost how it was left when the last owner died, and recorded the items.
6 interpretation boards were created and installed by the hovels. A Geocache trail was created to go alongside these.
290 hovels recorded and 567 potential sites visited, across 22 parishes, with the information added to the Historic Environment Record for future reference.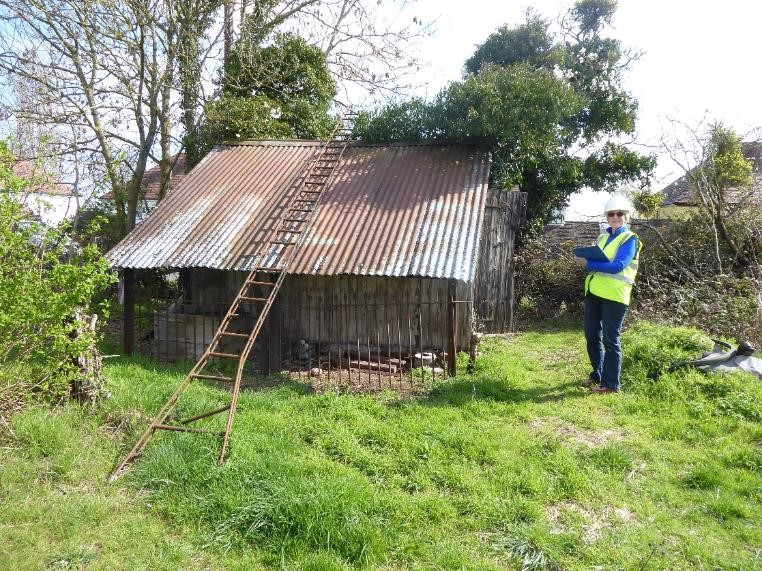 Memories and Stories
15 in-depth interviews were carried out with former market gardeners, family members, and those involved in transport or linked industries. These are being added to the archives so are kept safe and can be listened too in the future. Some of those people have died since we spoke to them so we were pleased to have been able to speak to them.
3 drop in sessions held for people to share their stories and photos with us. Other people shared specific information and stories throughout the project too
Research
A group of researchers visited libraries, archives and museums, as well as speaking to people, to compile information on several topics. This included –
role of POWs (something many were unaware of before starting project)
Women's Land Army during WWII
medicinal herbs grown during WWI
insights into quantities and types of crops grown in Littletons (gooseberries!)
links with jam and canning industry
local transports used, and how this was influenced by and influenced market gardening
17 individuals or groups shared photos for us to copy.
Several collections were deposited in the archives as a result of the project, so that they were safe for the future.
Sharing The Project
Exhibition
An exhibition was created which brought together the highlights of what was uncovered and was taken to Worcester, Evesham and Pershore, as well putting a version online whilst most venues were closed for lockdown.
Schools
A school resources pack was created, and a training session run for teachers.
An art competition was arranged by Pershore Plum Festival, with the theme of market gardening, which we supported and promoted alongside the school pack.
Events and Open Days
2 guided walks promoting market gardening heritage
4 community events attended with our stand and activities to promote the project
3 drop-in sessions run in Evesham, Pershore and North Littleton
2 open days at Cleeve Prior Heritage Trust
5 talks given about the project to local groups during the project (with more requests coming in)
App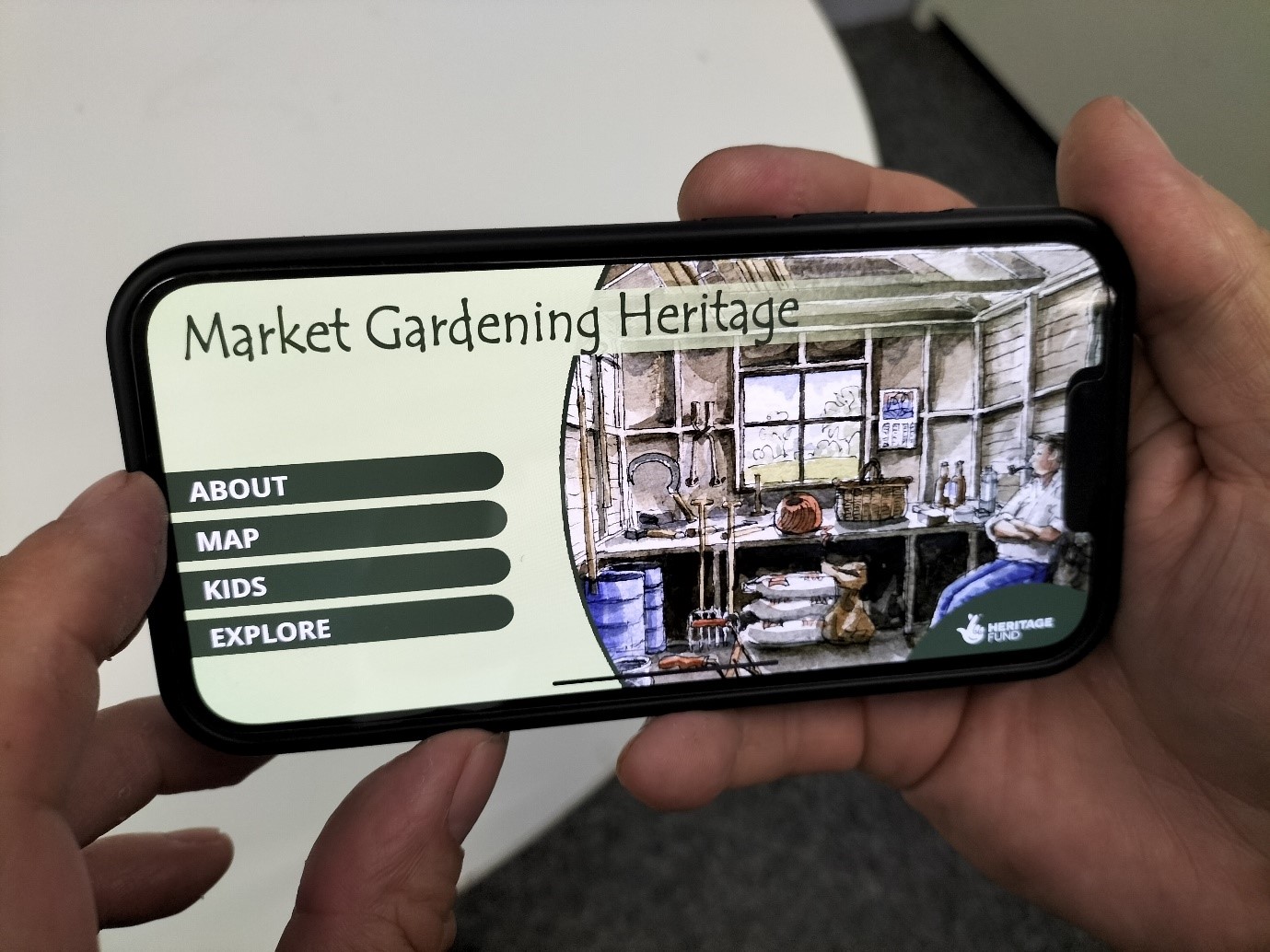 Podcast
Some of the oral history interviews were edited and turned into a podcast
Someone said to Nina at the start of the project that they were so glad it was happening, as they didn't think anyone would be interested in the story of their family, as market gardening wasn't grand or glamourous. That comment has stuck with us, as heritage is ultimately about people – their lives, their stories and their place in the world – rather than just the grand and the glamourous.
The generations who started out on the new venture of market gardening did so through hard won knowledge and perseverance, whilst the wartime generations played a vital role in feeding the nation. Traditional Market Gardening may have all but disappeared from the Vale, but its legacy can be found in the larger scale polytunnels and glasshouses that are using innovative green technology and winning soft fruit awards.
This is a heritage to be proud of and definitely a heritage worth sharing. We hope this project has helped to demonstrate that and will continue to so, through the records created, for future generations.